There is no write-up for this waterfall by the World of Waterfalls. Submit your own write-up!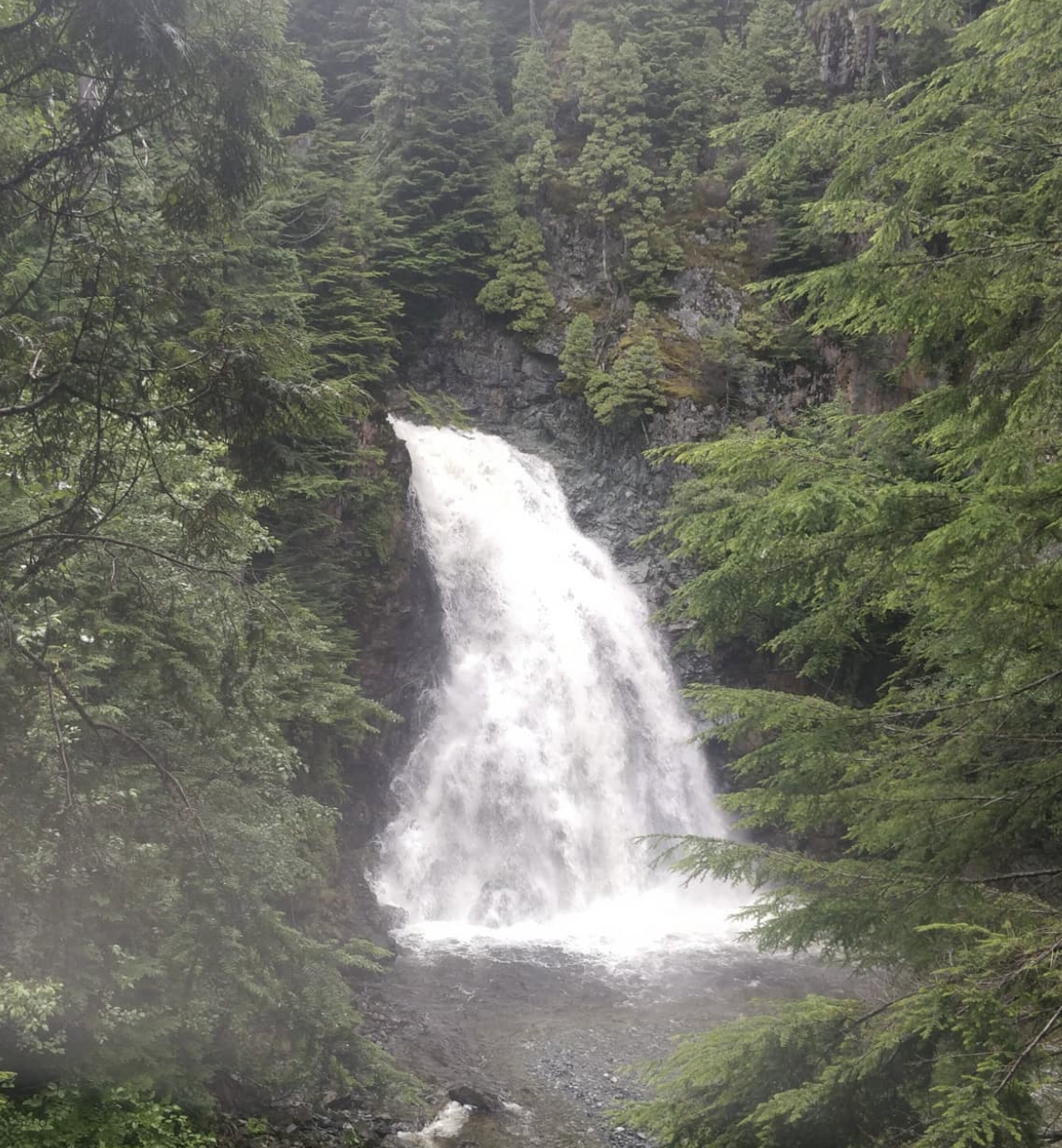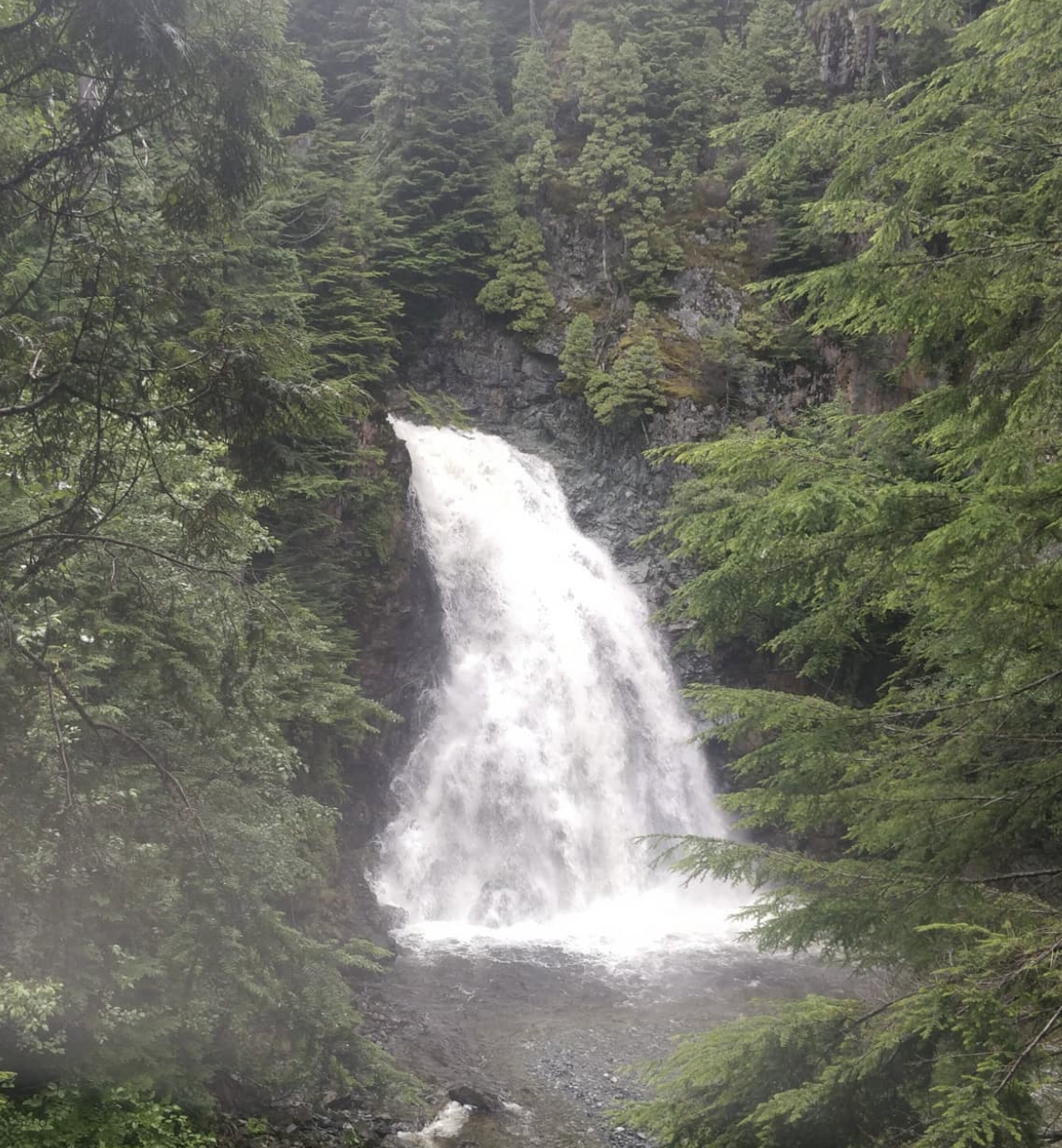 This waterfall is found in the city of Kitimat, a town now mostly known for its liquified natural gas developments. The property of the trail that provides access to the falls is owned by Rio Tinto, an aluminum company. They have kept access to the falls open (as of our last visit, which was around 2020). I don't recall the falls being particularly tall, but it has an attractive shape and is quite powerful. The trail is extremely short. You'll climb some stairs on the way there.
The other attraction I've visited in Kitimat was the Giant Spruce, which was impressive. The city seems like it has quite a few modern developments as a result of the economic prospects of LNG.