The World of Waterfalls has been to this waterfall, which you can read about here.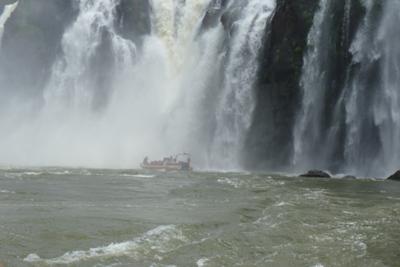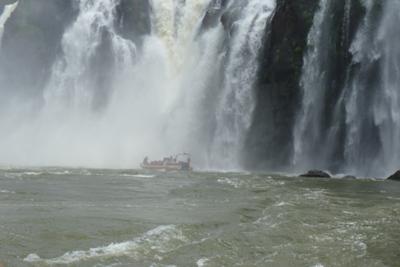 I visited Iguazu Falls in February 2010 for two days staying at the Sheraton Hotel in the Park on the Argentina side. Two days was not long enough as I did not make it to the Brazil side.
We took a boat trip into the bottom of the falls thinking that it would be like the "Maid of the Mist" boat ride at Niagara Falls (I live in Hamilton Canada, an hour from Niagara Falls) however we were 100% soaked! Wear your bathing suit if you take the boat trip! They give you a waterproof pouch for your camera, etc.
Iguazu Falls is about 3 to 4 times larger than Niagara Falls and if you like Niagara Falls, Iguazu Falls will blow you away!