The World of Waterfalls has been to this waterfall, which you can read about here.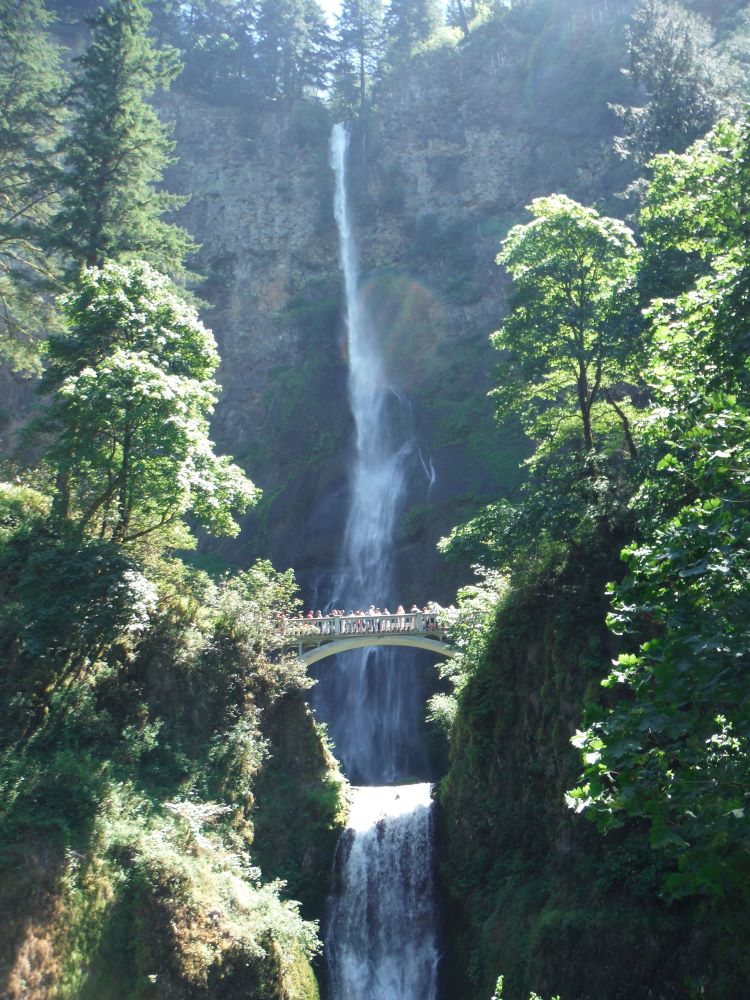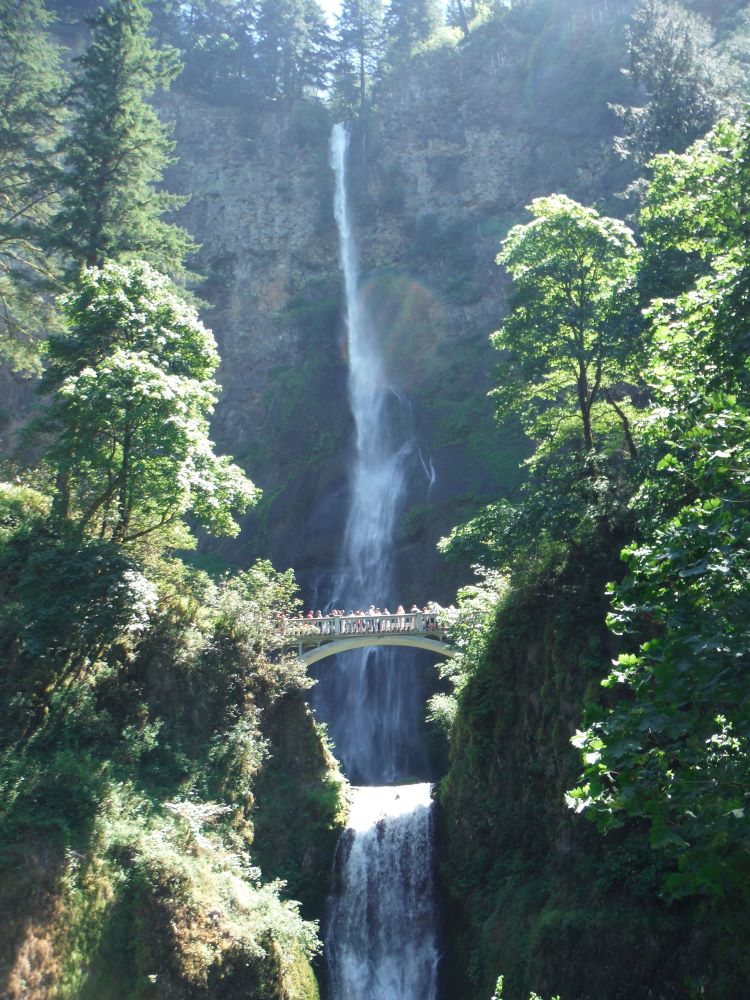 Multnomah Falls in the Columbia River Gorge was first on my list of waterfalls in this excursion to see as I'd considered painting it, but years before that when I was much younger my father had sent me a postcard of it, as he did on many of his travels including us children who were back home doing our studies. So I developed a love for the beauty of God's creation and with it an experience of adventure thanks to my father and his concern for our family who supported us well.
Rewarding as seeing the falls for the first time was, I visited many of the other falls on the drive through the Columbia River Gorge, and got to also witness for my first time a total solar eclipse weeks later from a hilltop several miles southeast of Billy Chinook Falls. Giving credit to God isn't boresome, unless you happen to be bored with what he created. I've never been bored by what God does. A total solar eclipse followed this photo just weeks later, and thanks to the thousands of people who witnessed it and the paintings of Salt Creek Falls and Tumalo Falls propped up against the motorhome, you can confirm that I was there, just in case someone says it never happened.
Multnomah Falls was the most inspiring waterfall I'd seen in Oregon to my sense of appeal to the grandeur of it, and if I were to ever paint another falls in Oregon, it's be this one I'd hope to paint.