The World of Waterfalls has been to this waterfall, which you can read about here.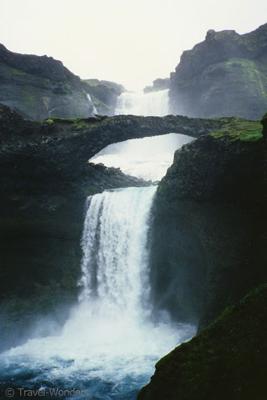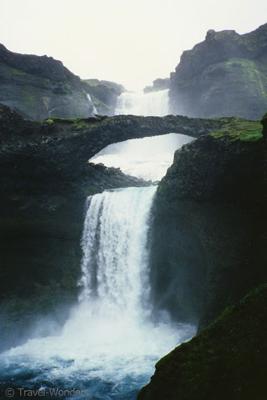 On my top ten (of Iceland Waterfalls), I'd place Gullfoss first but ordering them is difficult. Another worthwhile area is Gjain which has a number of picturesque falls all visible from one vantage point.
I have written a story on Iceland's natural beauty including photos of five of my favourite waterfalls (Dettifoss, Gullfoss, Svartifoss, Ofaerufoss and Skogafoss) along with Pingvellir and the geyser called Strokkur.
The Ofaerufoss photo is from before 1993 and includes the natural bridge which collapsed from volcanic activity in that year.