The World of Waterfalls has been to this waterfall, which you can read about here.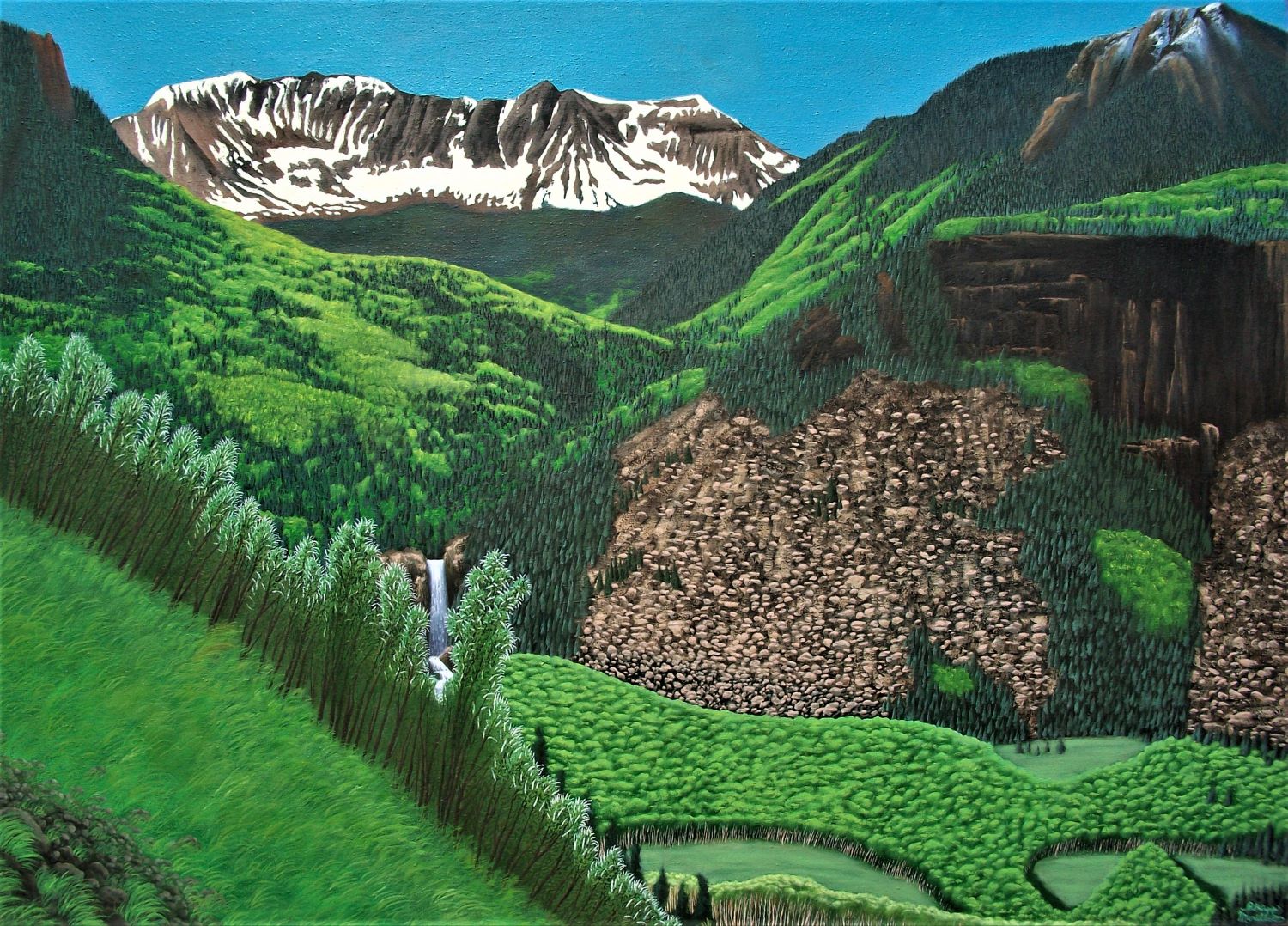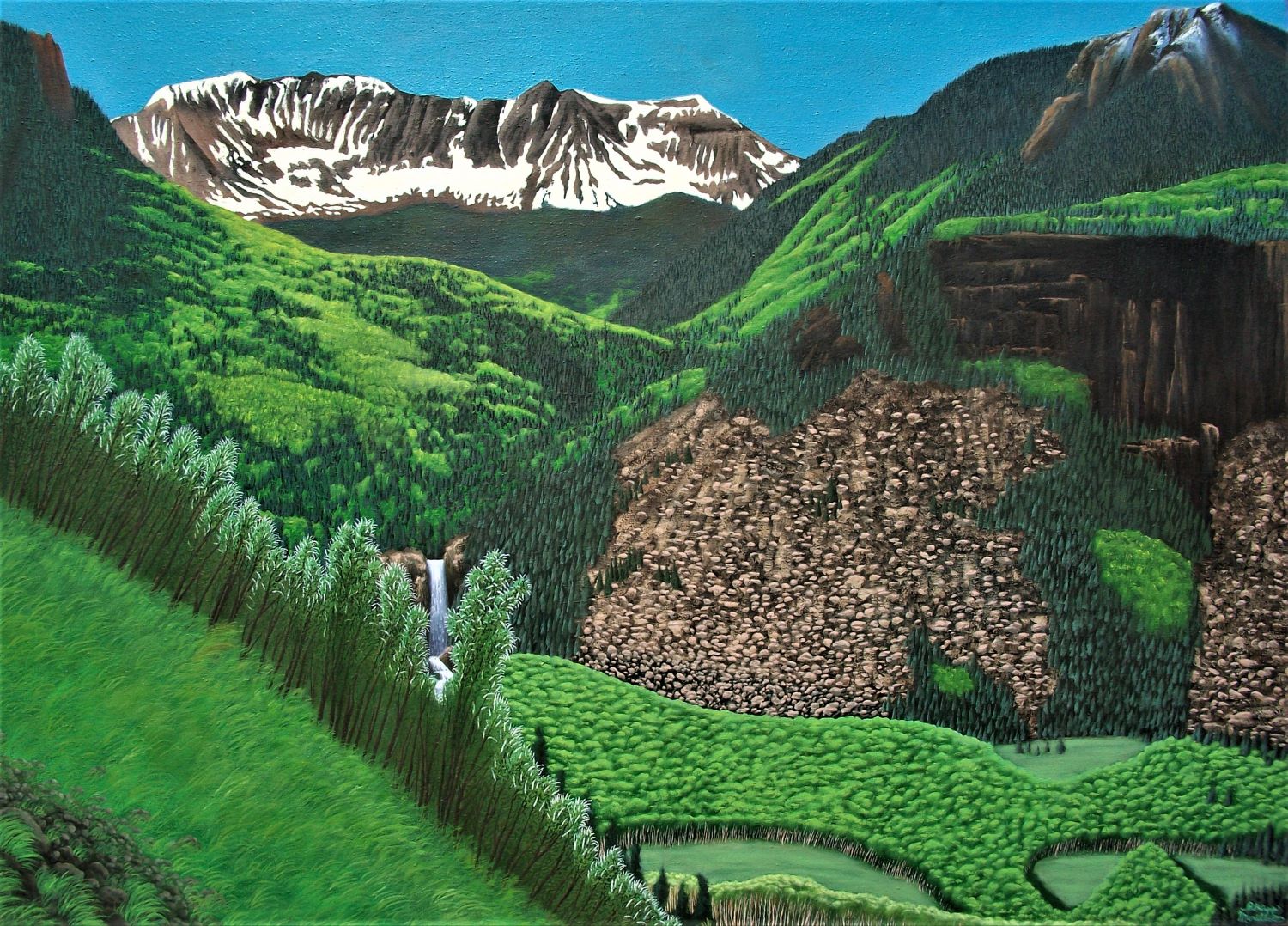 Mystic Falls on Lake Fork San Miguel RIver is shown here at a viewpoint not immediately obvious from the highway.
This viewpoint is at an overlook of the Ilium Valley north of the falls and the valley at Ames.
The lake of the Lake Fork San Miguel River is upstream at Trout Lake also known as Lake San Miguel, below Lizard Head Pass further on up the highway at 10,222′ elevation.
The mountain shown in this painting image is beyond the lake to the south, Sheep Mountain, and with other thirteeners surrounding the lake it is another scenic vista on the San Juan Skyway.
The best time of the year to see the falls is during the snowmelt of around April or May when the flow of the river is at its peak.
The falls are about a half hour drive from Telluride, Colorado where you can also visit Cornet Creek Falls, and Ingram and Bridal Veil Falls.
The white flowers from the viewpoint are chokecherry bushes in bloom.