There is no write-up for this waterfall by the World of Waterfalls. Submit your own write-up!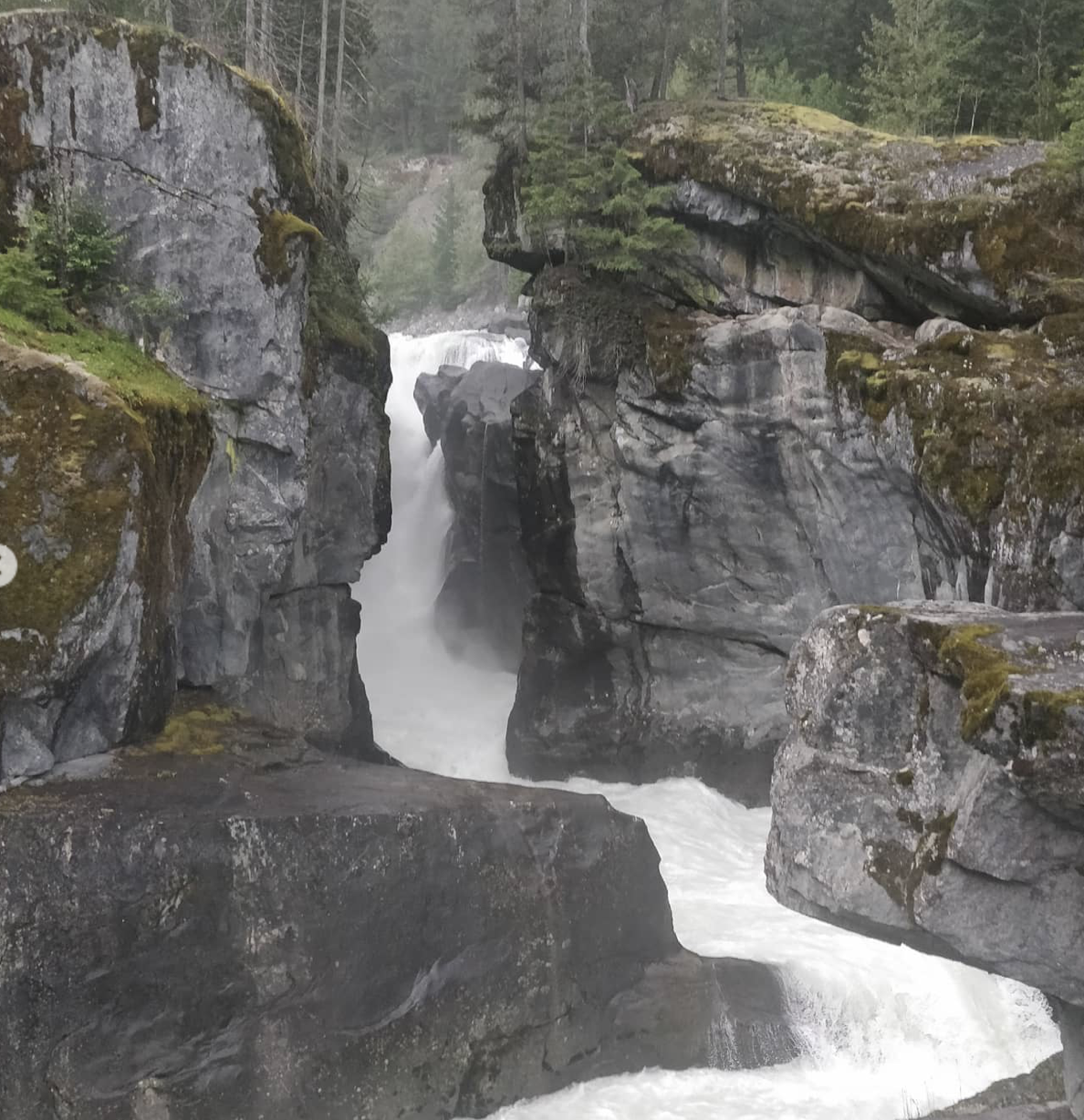 Nairn Falls is the final roadside waterfall on the Sea to Sky Highway from North Vancouver to Pemberton, and it has a character unlike any other waterfall along the journey.
The fall is about 36 metres tall. This waterfall primarily falls in two tiers, with some smaller cascades.
Because the end viewpoint gives you in-your-face views of the waterfall, it's easy to notice how the river has carved its way through the rock. The first tier falls through a narrow crack tumultuously; the second gushes out in a captivating manner. The Green River takes on an aquamarine colour when water levels are low, but become almost cream-coloured in the context of the falls under high water conditions.
The hike to Nairn Falls is mostly entirely flat and easy, but it's narrow enough that one should be careful in the winter (as it runs alongside the river). It is around 1.5 kilometres long.