The World of Waterfalls has been to this waterfall, which you can read about here.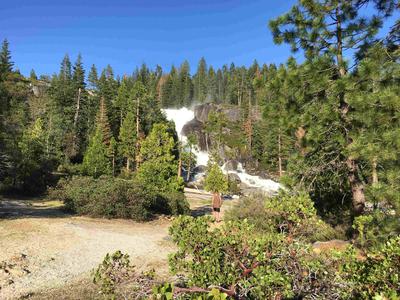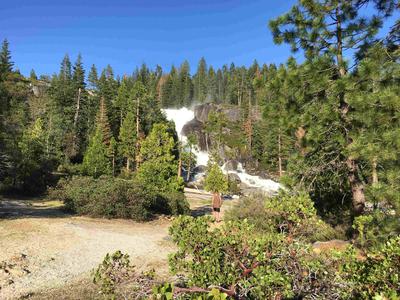 My son and I drove up from Sacramento for a day hike.
The drive was a less than an hour and a half, and all but the last little bit is paved. This was Saturday of Memorial Day weekend, so the cul-de-sac mentioned above was filled with cars. We turned down to Millionaire Camp (not on Google Maps) and parked there. We were in a lowered WRX, but had no problems (had to steer around a few ruts).
The hike is well marked and an easy walk. My Strava counted 3.9 miles round trip (including walking around a scenic view of the creek and both waterfalls.