The World of Waterfalls has been to this waterfall, which you can read about here.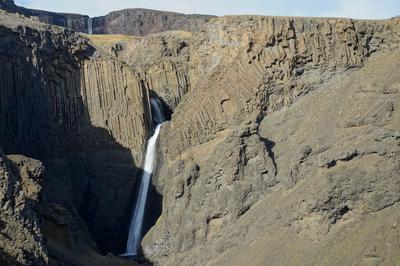 I liked both waterfalls. They're quite different but both pretty and special: One is surrounded by very even basalt columns and the other is showing the red & black stone layers as clearly it's possible.
The hike on the south-west side of the water is nice, in the upper part at times a little bit demanding, at the nord-east side is no way, so you have to find your own path through the grass (not very difficult but you shall know what you have to expect).