The World of Waterfalls has been to this waterfall, which you can read about here.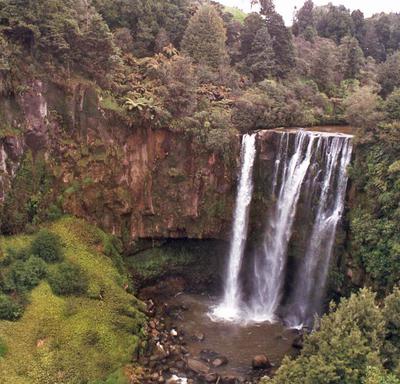 I was seconded to work in Otorohanga for a month back in October 1996.
On most weekends I came home.
I did a lot of exploring in the area after work where I managed to visit Marakopa & Bridal Veil Falls.
On one weekend while returning hoe I branched off to visit Waitungaru Falls, which is off SH 3 near Pio Pio.
Your description of the walk to the falls is exactly as I remember it all those years ago.
For a split second I thought that the delightful little cascade was THE falls, but it wasn't long before I was treated to a 'dress circle' view of these very fine, and secluded falls.
Well worth the effort to visit.