There is no write-up for this waterfall by the World of Waterfalls. Submit your own write-up!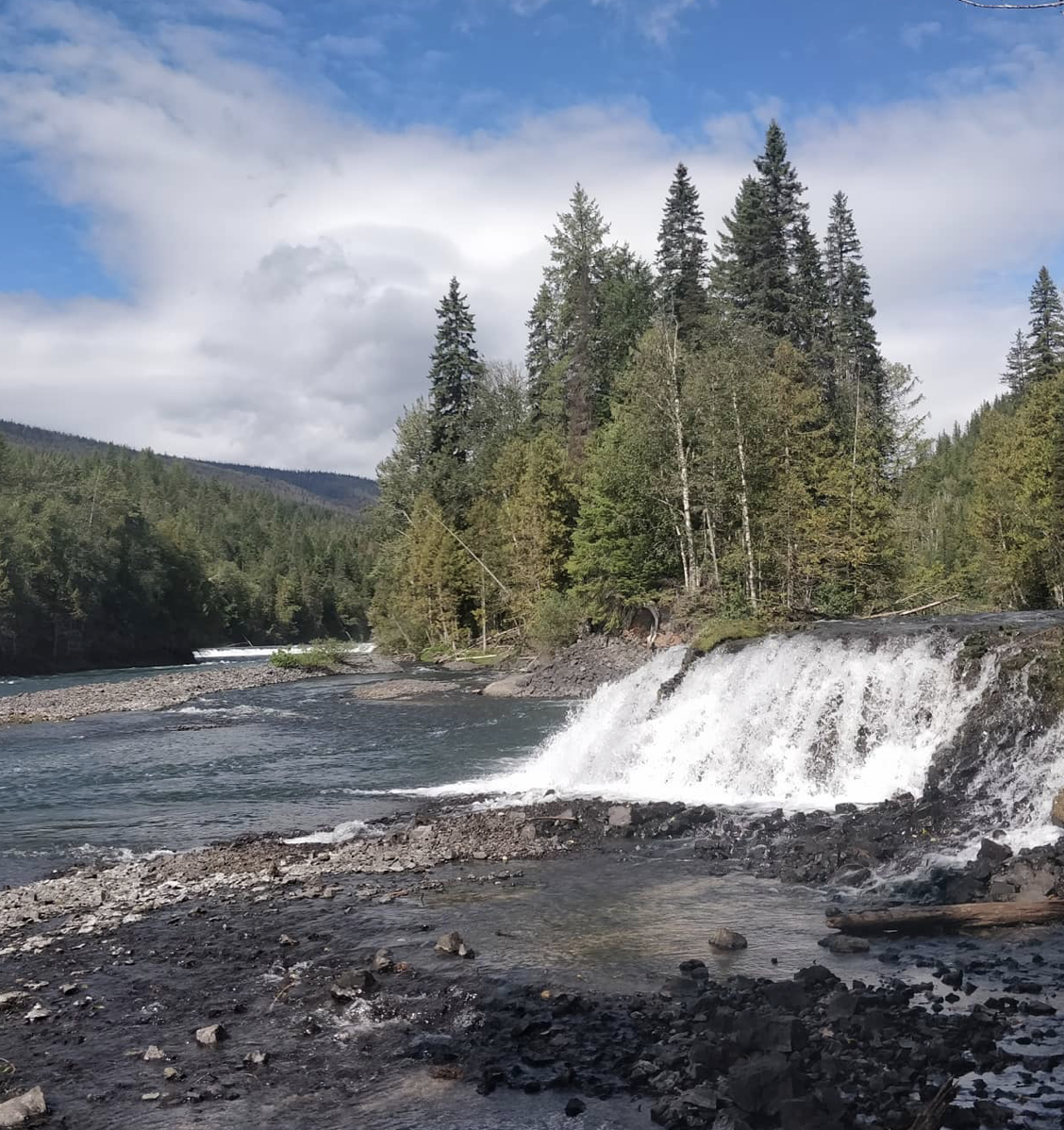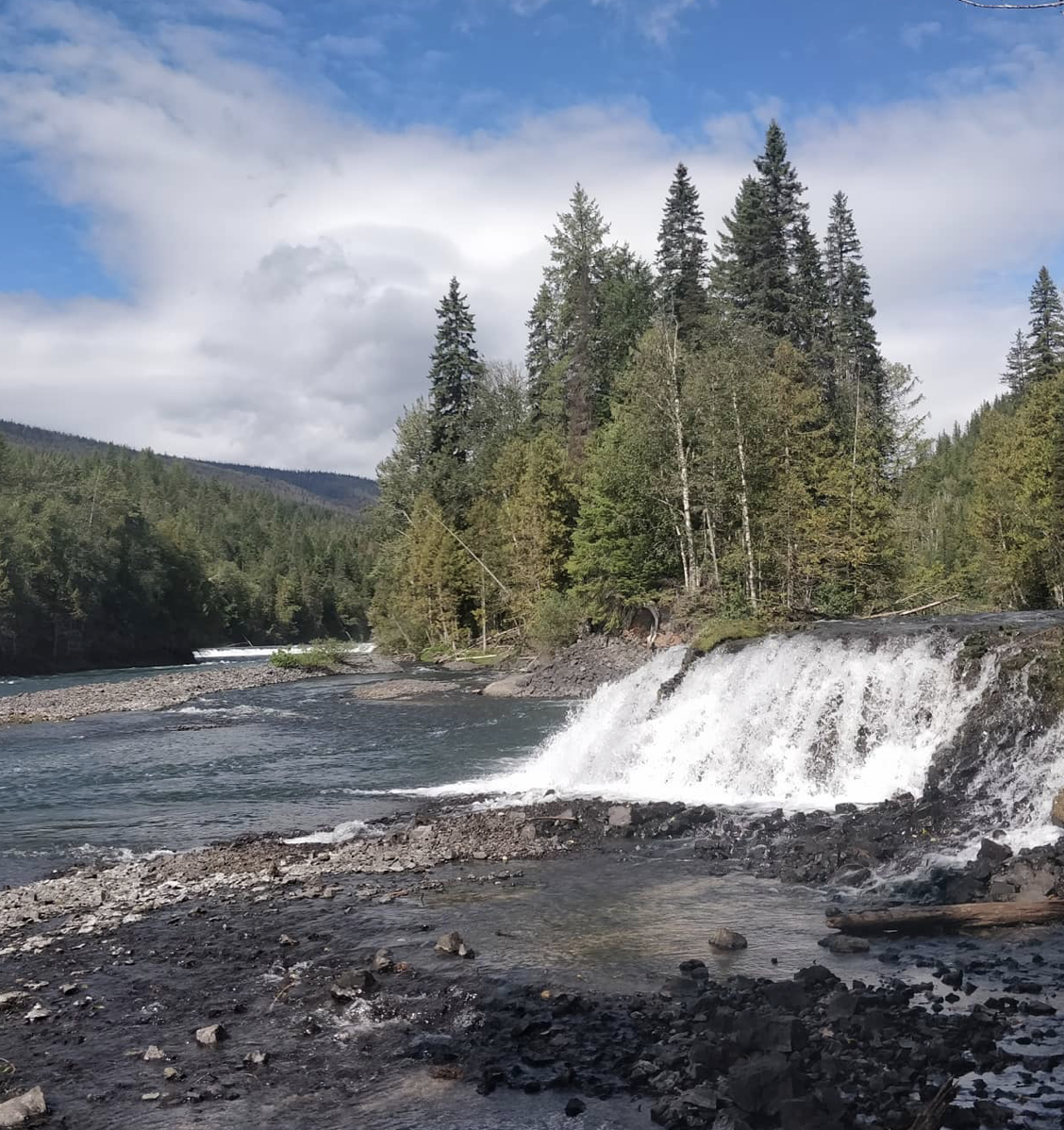 Osprey Falls has to be one of the more bizarre waterfalls in British Columbia. At only 15 feet, it's certainly one of the shortest waterfalls in Wells Gray Park. But it also happens to be over 1000 feet wide, on the Clearwater River.
I only had the chance to view the falls from the campground. It's quite pleasant, but there are very limited opportunities to see the entire waterfall. One of the ways you can get a different view of the entire falls is to hike to the Osprey Falls Lookout. I did not hike this trail, but I've heard that you can combine this hike with a visit to Stitca Falls and a rock formation known as the "Dragon's Tongue".
While Osprey Falls is not especially impressive, it's a peaceful destination, and having a waterfall this unique by a campground is a nice plus. No hike needed.