There is no write-up for this waterfall by the World of Waterfalls. Submit your own write-up!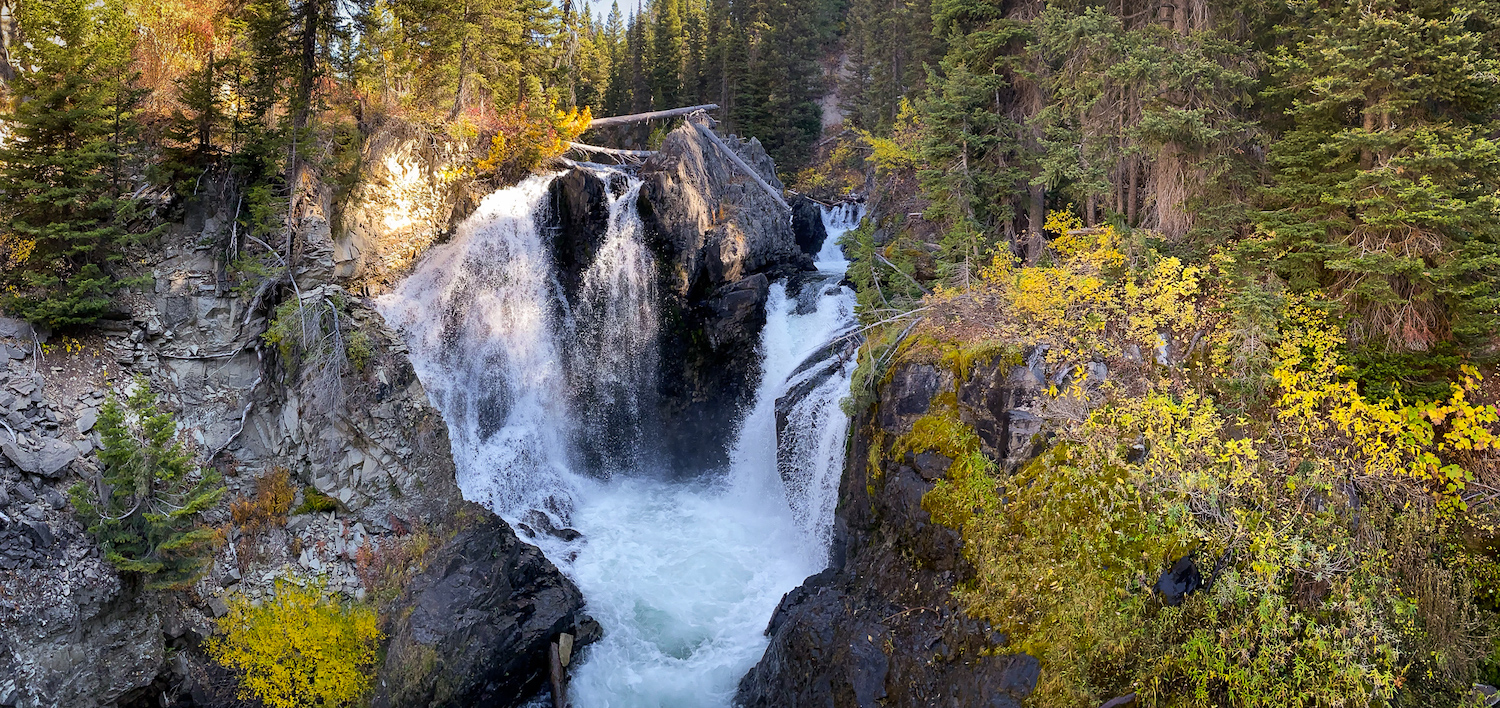 My friend and I hiked into Rainbow Falls in Yellowstone.
It's about 1/3 mile downstream from Terraced Falls, but the access is NOT easy. It took us 6 hours to hike (climb) only 2 miles!
This hike has no marked trail and requires bushwhacking both down and up in extremely steep terrain (583 feet elevation change each direction).
Your reward for being one of the persistent brave souls making the effort is some gorgeous 55 foot falls.
You must drop down right below the falls. The canyon walls leading up to the falls are cliffs and prohibit approaching the falls from downstream. Due to the tree density, there are really no good views (or photo opportunities) of the falls till you are right at them…after which the views are amazing.
A memorable, but dangerous and exhausting hike to some beautiful back country falls in Yellowstone National Park. (be sure to visit the nearby and much more accessible Terraced Falls and Cascade Creek. A very well-marked trail with surprises and picturesque views around every corner.)
There is no trail and the terrain is dangerous and extremely steep to drop down into the canyon.