The World of Waterfalls has been to this waterfall, which you can read about here.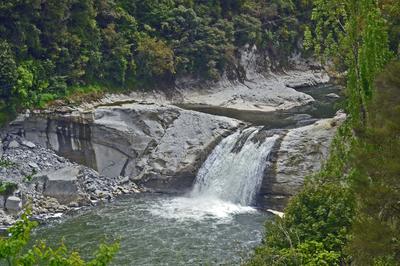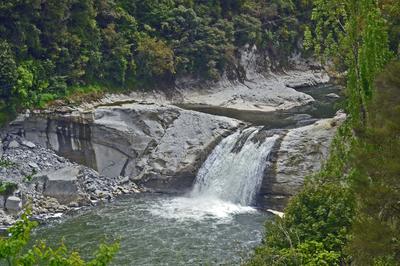 I might be the first to bring you some sad news by the look of it.
Raukawa Falls has undergone a dramatic change sometime between your visit in 2010 and my last visit in October 2018.
It looks like a big chunk of the front wall, which is made of a hard sedimentary grey clay known locally as 'Papa,' has fallen away, especially in the middle.
When I visited two months ago the water level was very low which reduced the impact even more.
It is about an hour's drive from my home so I must visit again soon after recent rain to check the difference.