This post was in response to Shoshone Falls
The World of Waterfalls has been to this waterfall, which you can read about here.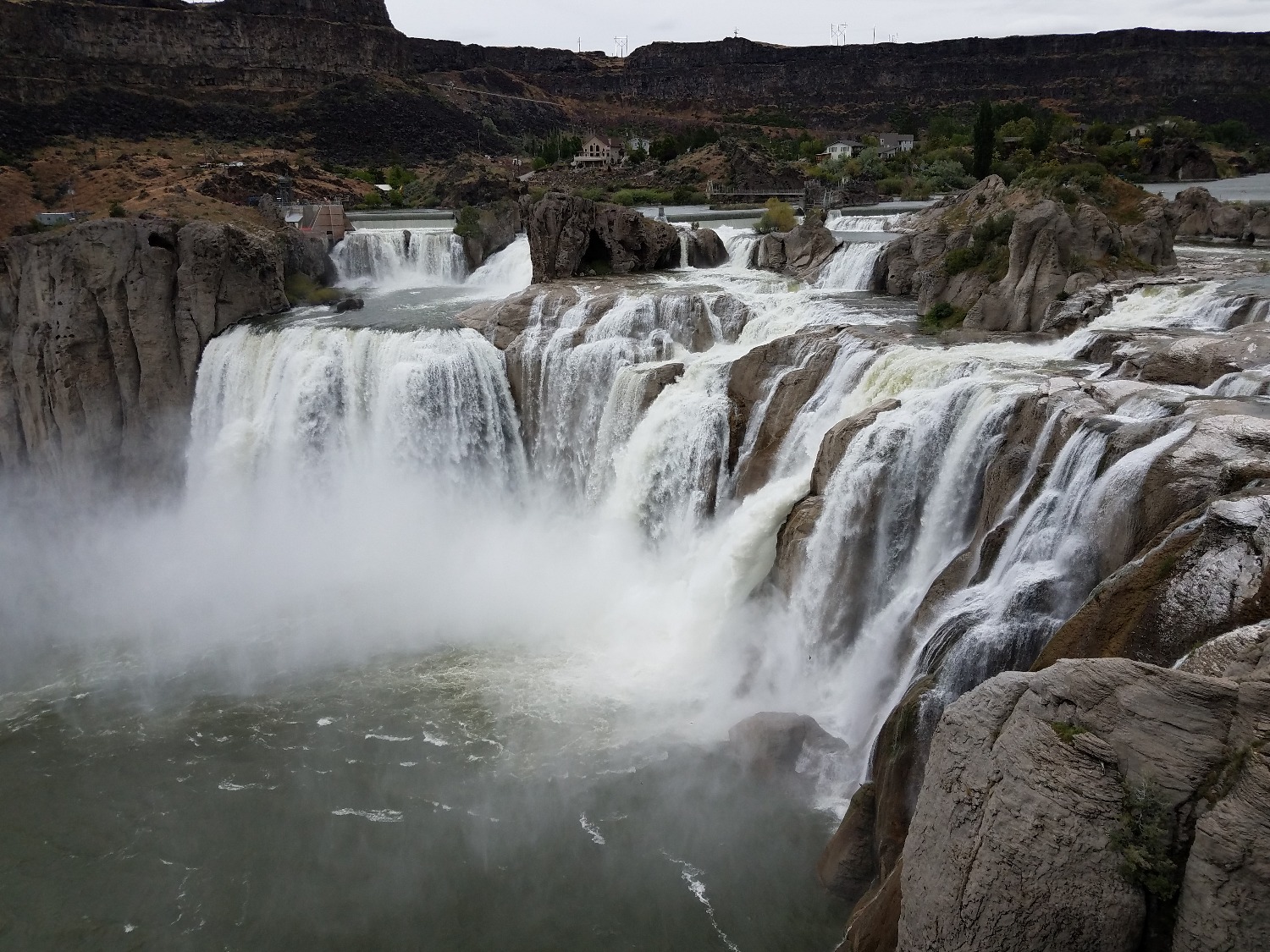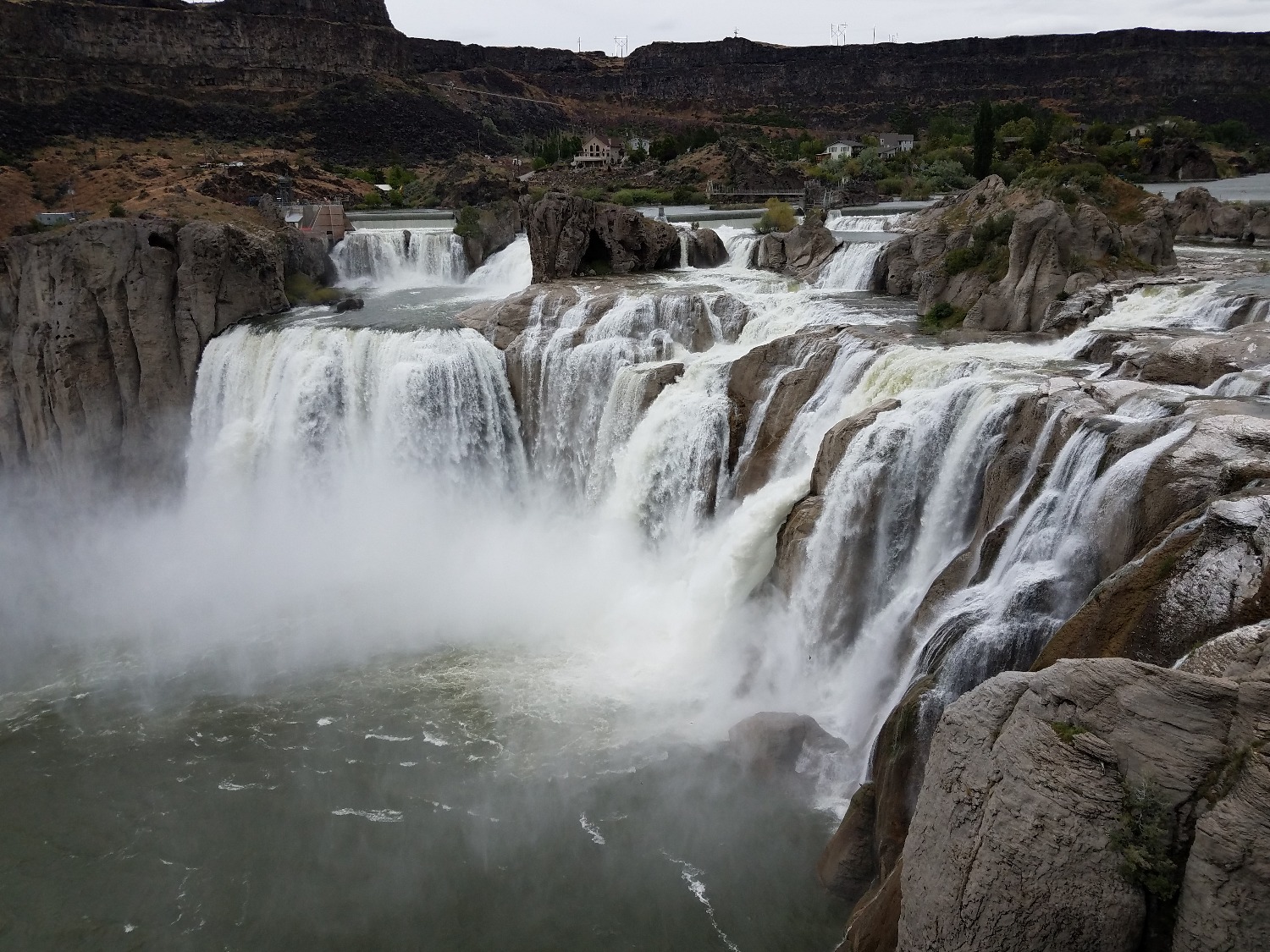 It was flowing well in mid-May '19 when I was there (after picking up the new dog at the Twin Falls shelter!)
Alas, it was a gray day and the lighting wasn't good.
The Bonneville flood, which scoured the Snake River Canyon about 18K years ago, wasn't exactly analogous to the Spokane/Missoula floods that created the Scabland.
Those were repeating floods, as the ice dam would re-establish itself in the Clark Fork area and then collapse again when Lake Missoula filled.
The Bonneville flood, by contrast, was a one-shot deal: Lake Bonneville, an enormous Pleistocene lake, overtopped Red Rock Pass in southern Idaho and started spilling into the Snake drainage.
The material where the overflow occurred was loose ("unconsolidated", in the jargon) and started eroding very quickly, to yield the natural equivalent of a dam failure.
The top few hundred feet of Lake Bonneville spilled out this way in a matter of a few weeks!
Geomorphological evidence indicates that at peak flow the canyon was completely filled brim to brim.