The World of Waterfalls has been to this waterfall, which you can read about here.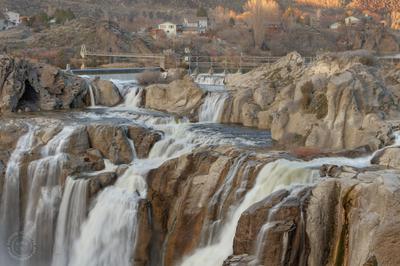 Valentines Day of 2105 Shoshone Falls had 32,000 feet per sec running for a spectacular water showing. The falls were fierce as the water spray.
Waiting for a nice clean shot with less water spray was hard to do.
These two show show the falls close up.
A circular polarizer was used to control the UV glare.