This post was in response to Snoqualmie Falls
The World of Waterfalls has been to this waterfall, which you can read about here.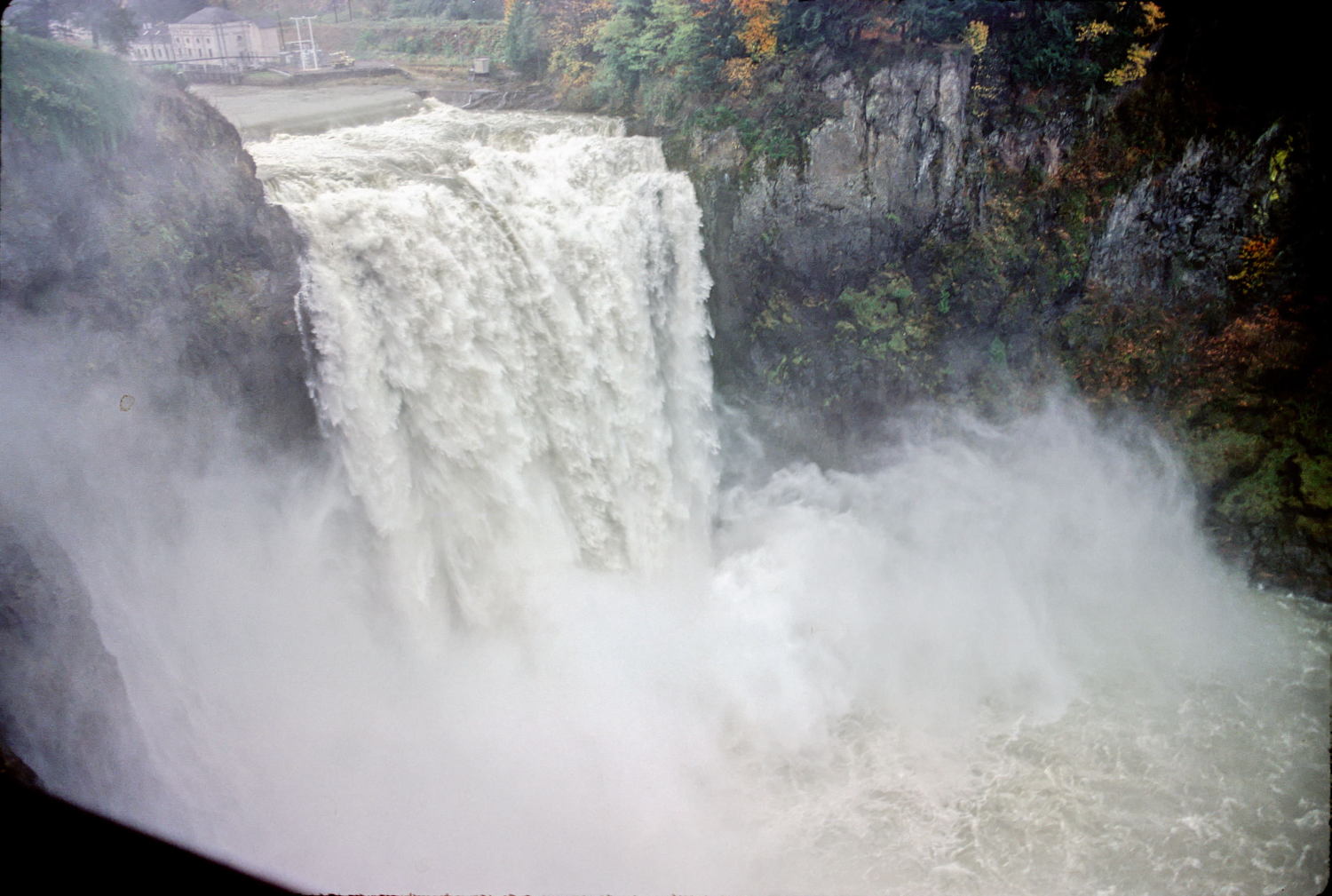 Thought you might like these pix of Snoqualmie Falls in the flood of November, 1985.
The floodplain downstream was close to completely inundated–I've added a couple of pix of it as well, located somewhere between Duvall and Carnation.
Sorry for the poor quality scans of decades-old slides, but I thought there might be some historical interest 😉
Btw, Snoqualmie Falls has an unusual origin.
After their last retreat, the glaciers left a mantle of debris ("till") behind, and when the Snoqualmie River re-eroded thru these sediments it missed its original channel.
It used to run a bit farther east and drop into Tokul Creek.
This is the big drainage coming in from the east that WA 202, coming from Carnation, crosses before climbing the flank of the hill to the top of the present falls.