The World of Waterfalls has been to this waterfall, which you can read about here.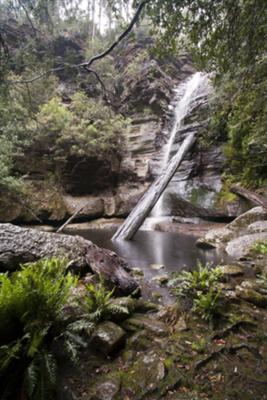 My girlfriend and I visited Snug in October of last year. It was a bit of a hike up through muddy and uneven ground, and it rained a lot. Keeping that much water off a 10mm super wide lens with a 77mm filter diameter is tricky at best.
Lovely spot though, would highly recommend.