There is no write-up for this waterfall by the World of Waterfalls. Submit your own write-up!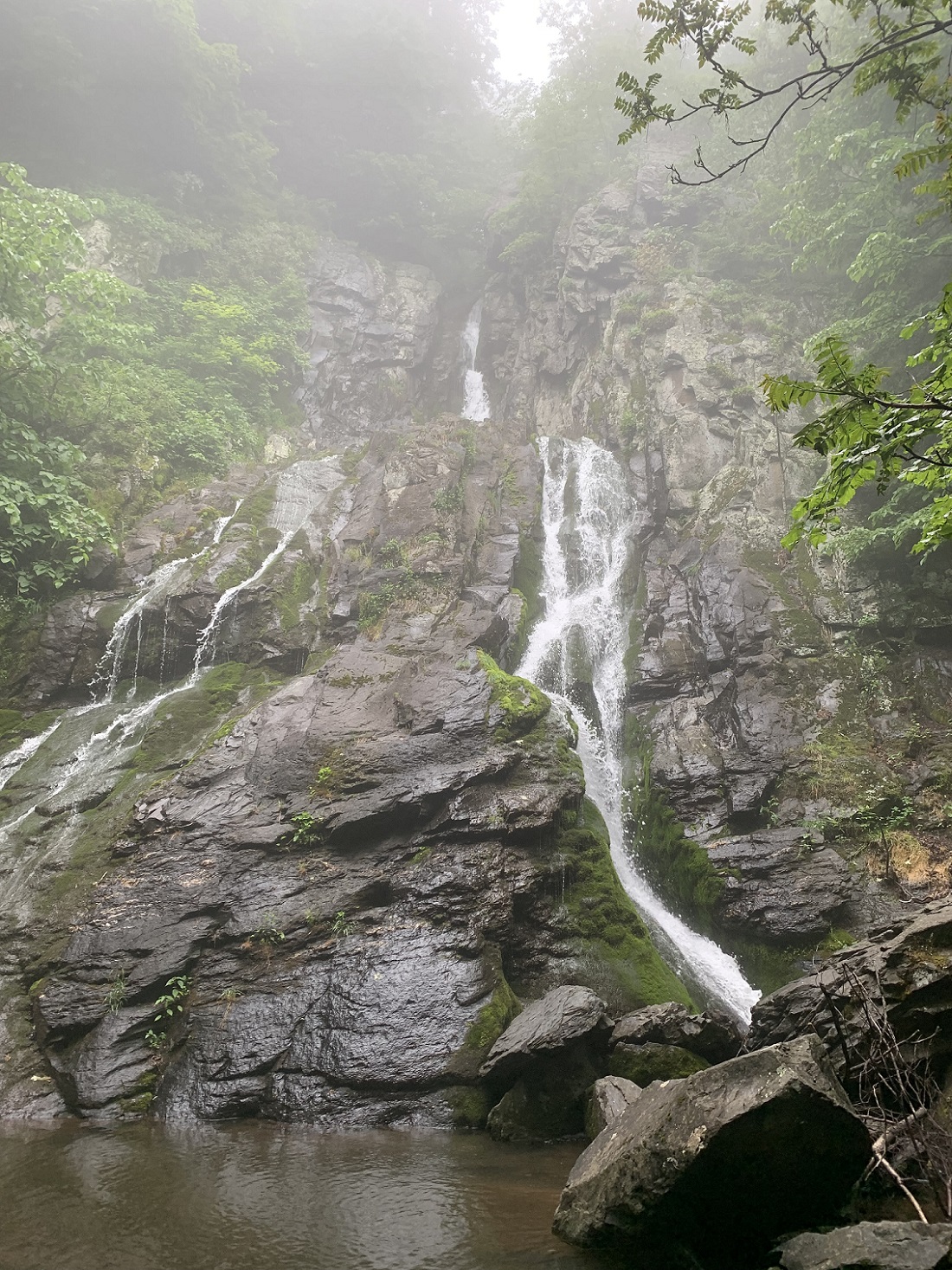 This waterfall was amazing but difficult to reach.
The hike to / from the overlook from the parking lot (plenty of parking in the area) was moderate based on the incline during the return, but getting to the base proved extra challenging.
About a tenth of a mile prior to the overlook (west of it), there's a very steep unmarked trail that we took.
I would recommend ropes to ensure you're able to get back up again.
We were able to do it without, but if it had rained, I'm not certain we would have been able to get back up the hill.
It's challenging, but as you can see from the videos, the view at the base is definitely worth it.
As an added plus, despite the main trail being crowded (we went Memorial Day weekend), we were the only ones at the base (the steep nature of the trail dissuaded everybody else while we were there).
I've read elsewhere that there's another trail to the base of the falls past the overlook (east of it) that is longer but not quite as steep or challenging.
I couldn't find it on AllTrails or anywhere else, so we elected to go with the shorter steeper option.
The view from the overlook is ok but not great, at least this time of year.
The trees block the bottom half of the falls and the base.
I recommend the extra effort to get to the base…the views and solitude are worth it!