The World of Waterfalls has been to this waterfall, which you can read about here.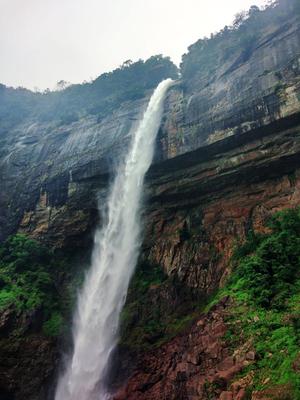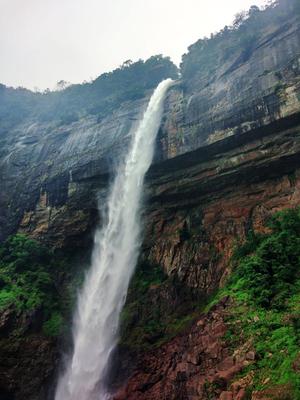 Remaining at the viewpoint doesn't do any justice to Noh Kalikai …
There are two treks (albeit fairly short) that according to me are absolutely stunning. One takes you to the edge of the falls, while the other to its bottom.
The trek to the edge of the falls takes about 2 hrs. The scenery is absolutely gorgeous. You will be crossing the river a couple of times, lower yourself into holes in the rock and see no other tourist.
Getting to the bottom of the falls is somehow trickier, especially during rainy reason. The path can get extremely slippery and you will be crawling your way down. A machete is often required to clear the path.
Expect it to take 4 hrs, including waiting time at the bottom. It is not safe to swim in the lake until December.
Best to employ a local guide (such as Badap from Paradise Tour Guide) as there may be snakes, monkeys, and other wild animals. Both treks can get very slippery and the path may not be marked at all so don't take any chances going by yourself.