The World of Waterfalls has been to this waterfall, which you can read about here.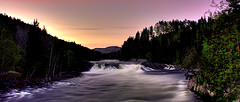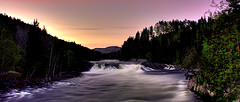 Hello!
I thought you might want to see a couple of my photos of Teinefossen called "Pastel night" and "Teinefossen revisited".
Birkeland is my birthplace and this waterfall is one of the most picturesque places in the area (thus there are plenty of magnificent landscape views).