The World of Waterfalls has been to this waterfall, which you can read about here.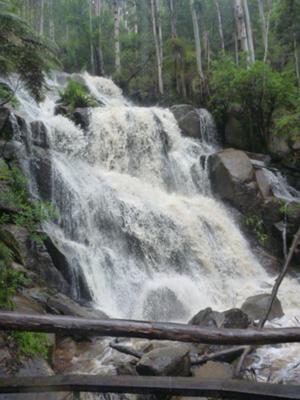 Thank you Johnny & Julie for such a beautiful website!! Here are some pics of the waterfall as it was on 21 November 2010.
My partner and I visited these falls on Sunday 21 November 2010 (last weekend), and they were magnificent.
The writer is correct that the drought had an impact in the photos above. Currently the falls are much fuller and the river seemingly flowing much faster as well.
I think further rains we have had this week would only make it better and right now I would highly recommend a visit.
They were extremely impressive and the rainforests just breathtaking.