The World of Waterfalls has been to this waterfall, which you can read about here.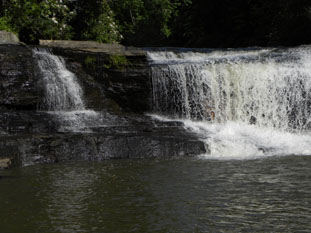 These three waterfalls you can get to by parking in the Hooker Falls parking lot. The Hooker Falls is so offset that you can get behind the fall and sit down!
All three of these waterfalls you can swim at the pool in the bottom. The High Falls is over 300 ft.
This is a strenuous hike but well worth it.
Enjoy!