This post was in response to Top 10 Best Waterfalls of the World & How To Visit Them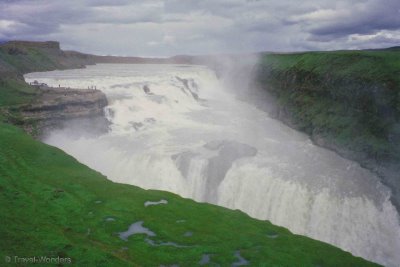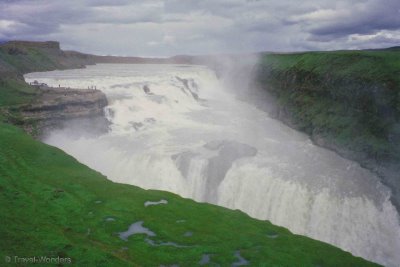 I am from Queensland (Brisbane) though live in Sydney now. Both Qld and NSW have had a lot of rain over the last few months and should promise better waterfalls and generally greener environs than we have had in the last 5 or 6 years. North Qld tends to fall pretty well anyway due to its tropical weather. The Kuranda rail journey near Cairns is quite special if you are heading up that way, though I am sure you are very well researched.
Australian waterfalls are frustrating as they are spread so far and wide, from Tasmania to the remote north-west of the country.
NSW, especially the Blue Mts and places just off the Sydney-Canebrra road are replete with great falls, though many need a bit of a walk. Wentworth Pass is a longish walk (4 or 5 hours) but passes a number of nice falls, especially Wentworth Falls which is quite striking especially after rain (can run dry without rain and is often little more than a trickle).
I will be interested with where you rate Vic Falls. For me, it is #2 behind Iguazu, though I have never drawn up a top 10 of waterfalls. Iguazu is the most stunning waterfall I have seen by a long long way, one of the most naturally beautiful places anywhere on the planet.
I haven't seen Niagara or Angel so cannot rate them by comparison, but pictures and other folks' descriptions would suggest that they wouldn't surpass either Vic or Iguazu (though you cannot really tell till you experience them yourself).
Gullfoss in Iceland is the most notable of the Icelandic falls to me though there are so many to select from and all seem to be in such scenic locations. I really liked Svartifoss too with its unusual basaltic columns and Ofaerufoss (when I saw it with the bridge that you could even walk across – I visited Iceland in 1990). Makes you think now, since it has collapsed. I guess ratings are all in the eye of the beholder.
Yosemite Falls rates very highly for me – I have seen it and the various other Yosemite valley falls (not as many as on your list) in three differing seasons – and they never disappoint. Nevada, Bridal, Yosemite and Vernal falls in May, 2007 were stunning and in full flow. I also drove Tioga Pass for the first time only a few days after the road opened. Extraordinary areas of ice lakes on a crystal clear sunny day.
Cheers
Mark H