The World of Waterfalls has been to this waterfall, which you can read about here.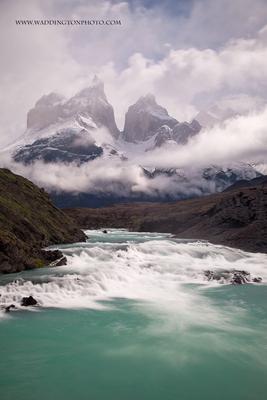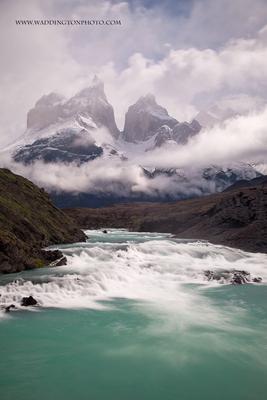 I spent a week camped out on the side of this river bank in the hope of getting a photograph. It was a tough place to get to and despite being a National Park I think its inaccessibility makes it quite a unique image.
The falls are lovely as are the beautiful mountains in the background.