There is no write-up for this waterfall by the World of Waterfalls. Submit your own write-up!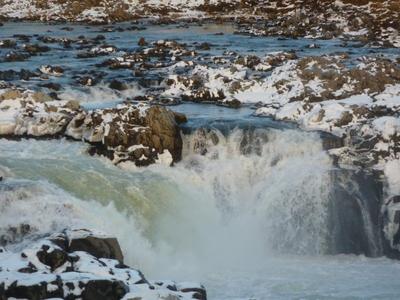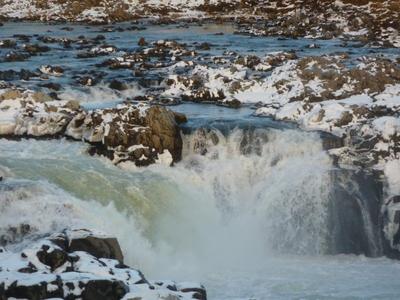 This year we visited Iceland and were recommended to go and see Urridafoss (I noticed there is one with the same name in the north of Iceland) which is located on the Pjorsa estuary close to the where route 30 crosses route 1 between Sellfoss and Hella.
This waterfall was in sight of Hekla and we were lucky enough to have a clear day to see the mountain in the distance. We understood from our host that like Gullfoss before it this wide waterfall is threatened with damming for a hydro scheme.
The waterfall can be approached from route I on a rough track heading south towards Kaltholt. The estuary below the waterfall had large ice floes floating down towards the sea.