The World of Waterfalls has been to this waterfall, which you can read about here.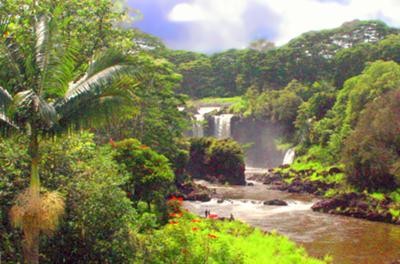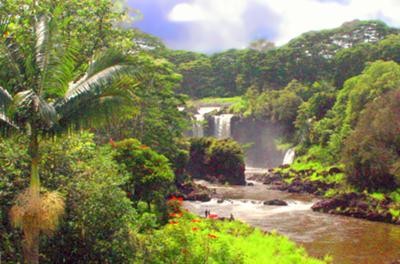 When I first saw this scene, it looked like what I would imagine the Garden of Eden would look like.
I too, love waterfall pictures and have taken many pictures of them in the Hawaiian Islands, the western United States and Canada.
Roger