The World of Waterfalls has been to this waterfall, which you can read about here.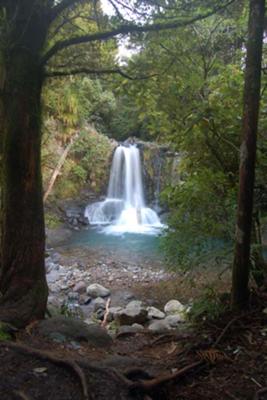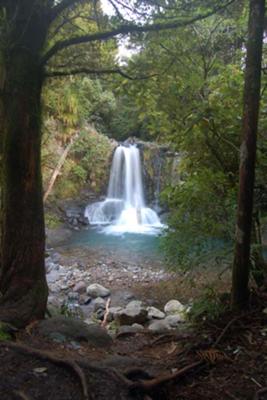 Waterfalls weren't on my agenda this particular day. In fact, the amazing tourist railway at Coromandel was all I was thinking of but, as is my wont, I decided to come home on a different road, albeit an unsealed one.
Though the route was the shortest back to our accommodation at Tairua, most people avoid it because it's mainly dirt.
It turned out to be a pleasant journey and, not long into it I came to a sign indicating Waiau Falls.
Since I'd never heard of them I thought I may as well have a look.
Turns out they're only a short descent away from the road and reasonably photogenic.
I hope you enjoy.