The World of Waterfalls has been to this waterfall, which you can read about here.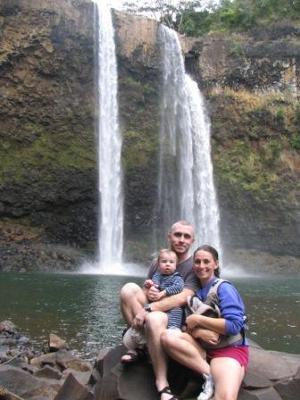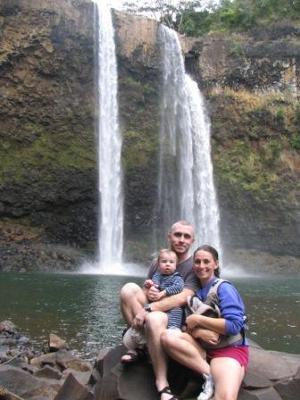 I loved Wailua Falls.
We hiked to the bottom and swam in the gigantic pool. We got such beautiful pictures of our family.
The hike was not well marked and very steep. We did not take the route that people have died on.
The book Kauai Revealed
told us of another trail head to take. It was steep. Very steep. But do-able for me at 4 months pregnant and hubby with a 9 m/o baby in a pack.
There were only a couple other families there when we were there in Feb 2007. There were lots of people at the top, but very few took the hike. I have lots of pictures if you want them.