The World of Waterfalls has been to this waterfall, which you can read about here.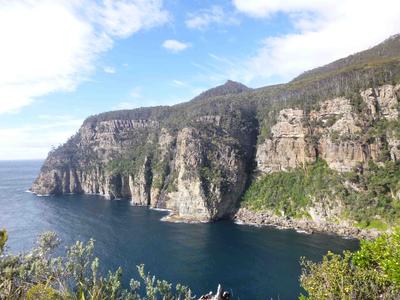 Waterfall Bay is one of the most unique and beautiful waterfalling locations in Australia. The falls consists of very tall waterfall plunging into the sea, plus a couple of smaller falls further upstream.
The main falls can be easily seen from a lookout at the start of the track, while the other two waterfalls are accessed via a roughly 45 minute return walk along the cliff tops.
A great spot and well worth a visit.