The World of Waterfalls has been to this waterfall, which you can read about here.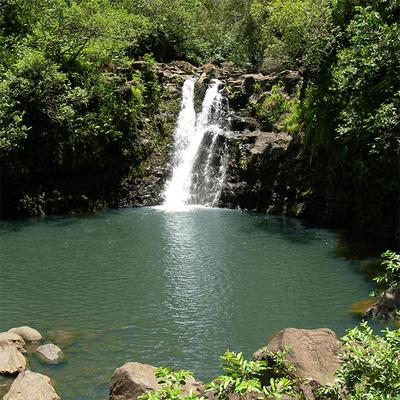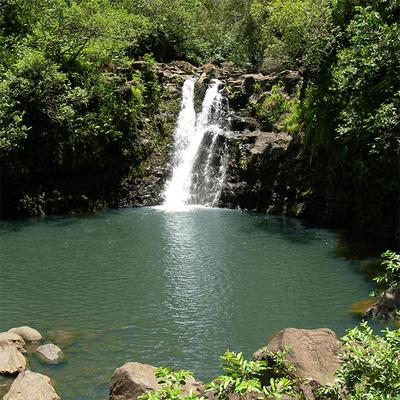 We've been regular visitors to Maui for years, and usually do all the same things: We go beach-hopping, watch a luau, shop, take a snorkel cruise, and hang out at the resort. This year, we decided to do something totally different and see the Hana side of the island. We drove down the Road to Hana for a ways, and went to the area called Twin Falls. We walked around and saw some cool waterfalls, and even swam in some of the pools-it was chilly! But we didn't want to try jumping from any of the cliffs like some of the other people were doing. It seemed like a cool side of the island and totally different from Kaanapali, but we weren't really sure where all the good places were. We did find an activity that we had never even considered and didn't know anything about rappelling.
The concierge at the hotel told us she had done rappelling and recommended it. We wanted to see more waterfalls and see more of the forest-y side of the island. So we booked the tour with Rappel Maui. It was super cool. We got to spend the day on a property with two big waterfalls and basically had them to ourselves because they're private. Again, the water was chilly, but really a neat experience being there so close to them and doing a new sport we had never tried before. We have not been to many waterfalls, but we got to do some cool things at the ones we've seen.