This post was in response to Webber Falls
The World of Waterfalls has been to this waterfall, which you can read about here.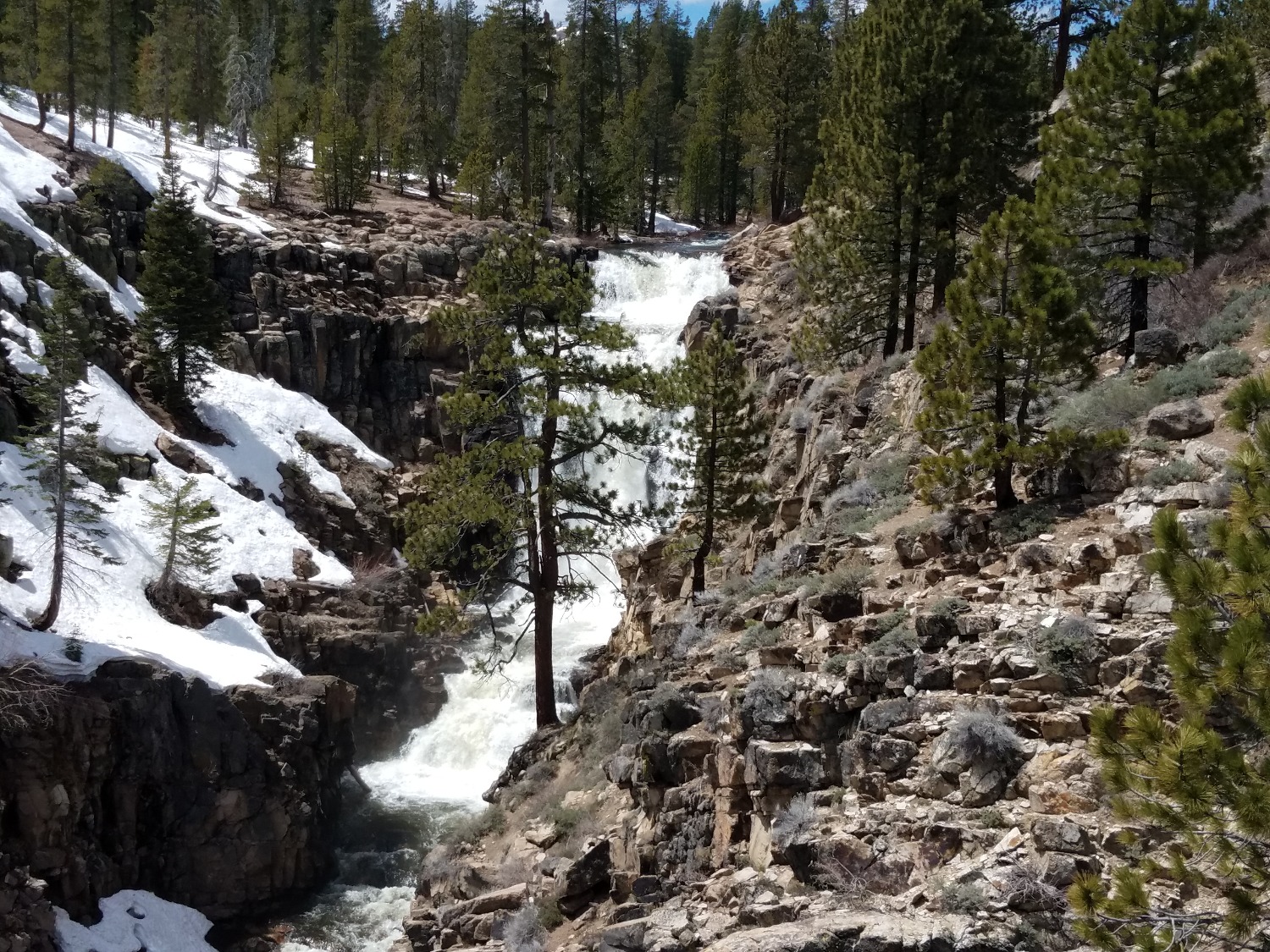 Thanks for the info on Webber Falls! We'd been along Co. Rd 07/Jackson Meadows Rd. any number of times, heading for access points to the Pacific Crest Trail farther west, and had no idea this waterfall was even there.
The USGS 7.5′ quad shows a "falls" on the Little Truckee, but it's unnamed, and there's no indication it might be worth a visit!
We went out there this last Sunday (5/2/21), and the falls are in fine form with the spring runoff. (I've attached a few photos, but–as you noted–the trees are in the way.)
We came in on the Henness Pass road, and it was 4wd-only because of lingering snowbanks.
We also did _not_ have the falls to ourselves–there were quite a number of parties there!
Btw, Webber Lake was acquired by a nature trust a few years ago and is now open to the public, with a campground, fishing, and picnicking.
There are also efforts underway to restore the historic hotel there dating from Gold Rush days.