There is no write-up for this waterfall by the World of Waterfalls. Submit your own write-up!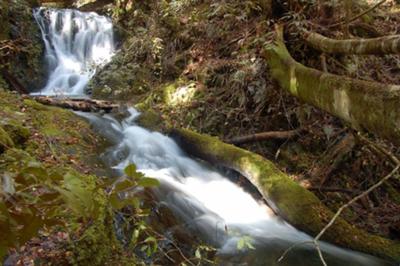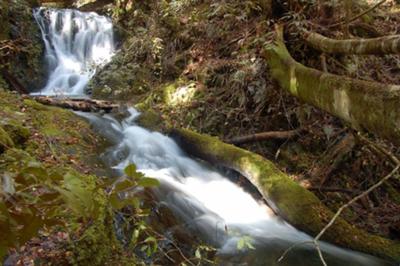 Werrikimbe is a national park that borders on the Oxley Wild Rivers National Park in N.S.W. but it gets a minimum amount of visitors and it helps if you've got a 4WD though it's not essential.
I had visited 20 years previously and been impressed with a short walk I did so I returned to garner the joy once more.
Unfortunately, the drought that had gripped Australia for a few years meant that the countryside wasn't as green as it can be and the waterfalls weren't running a bunker as rainforest falls often do.
The loop trail both crosses and follows (for a short way) a series of cascades called King Fern Falls and they are definitely the highlight of the walk.
At times they are just rushing along nearly horizontal rocks then they fall dramatically into a narrow canyon. Beyond there they disappear further down to where only the foolhardy might venture.