There is no write-up for this waterfall by the World of Waterfalls. Submit your own write-up!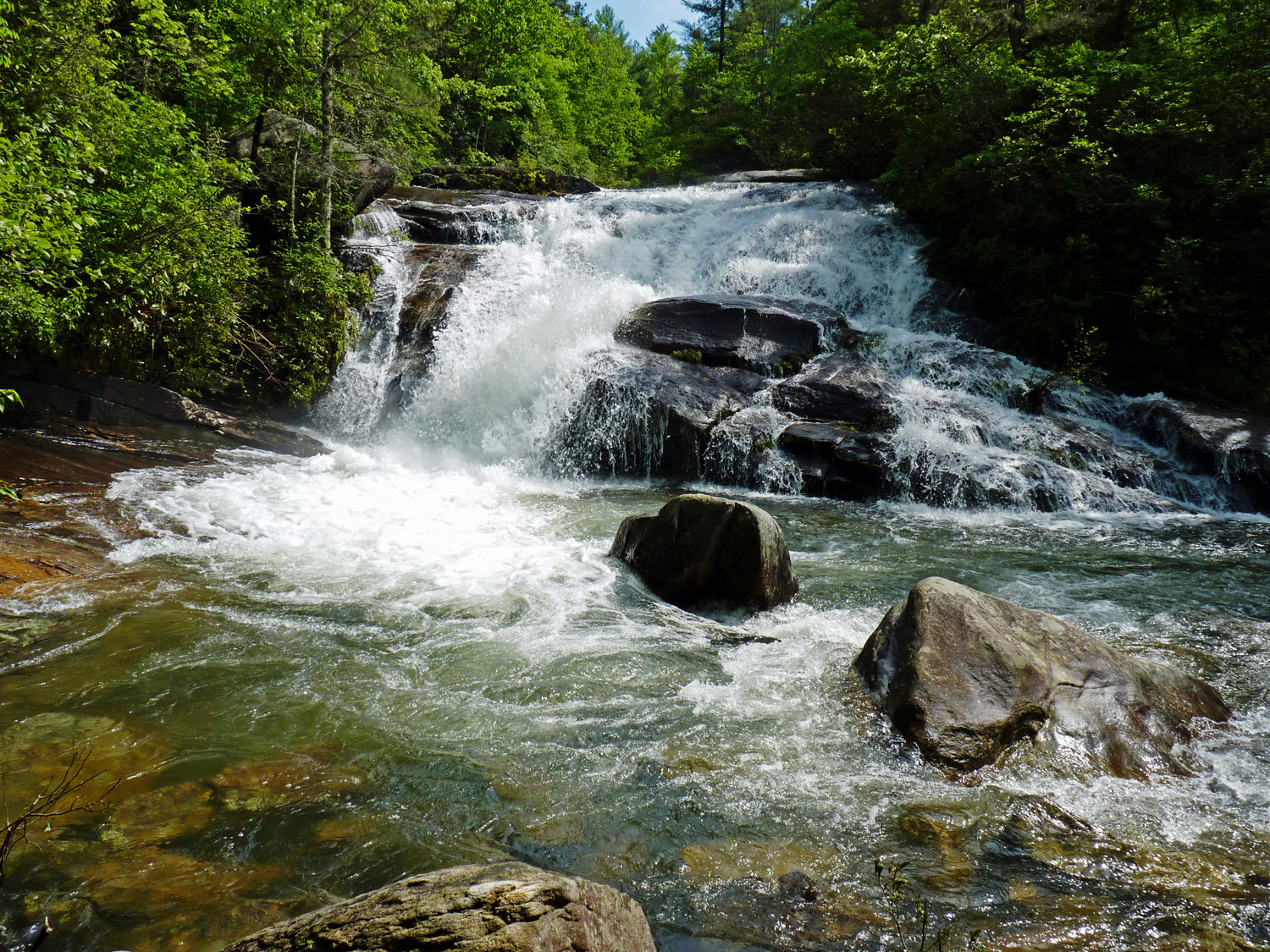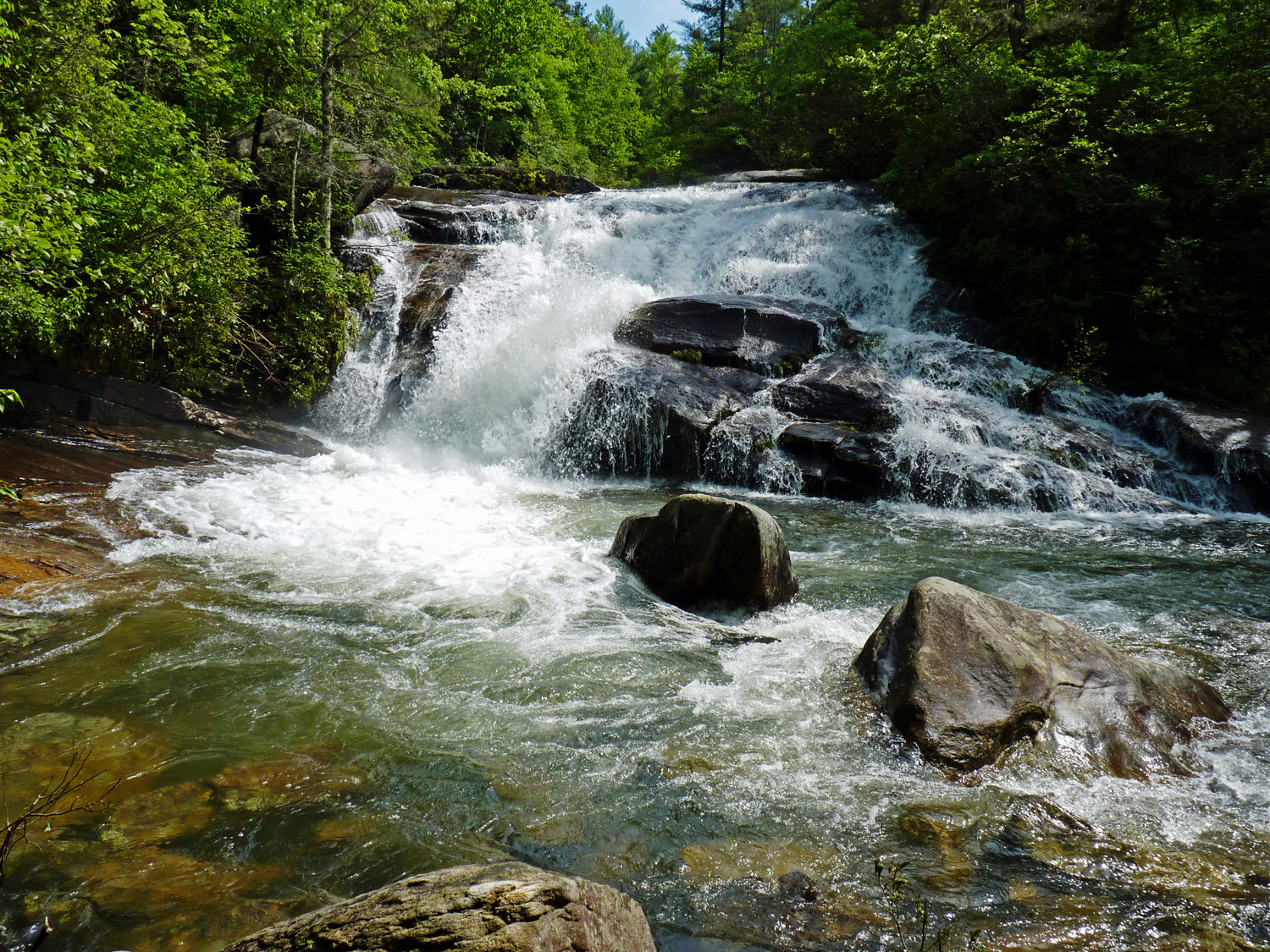 25-foot Wintergreen Falls on Grassy Creek starts as a small ledge-type cascade, then moves into a steeper cascading slide into a shallow pool. The stream makes a 90 degree turn over a smaller slide just downstream of the main waterfall. The falls is named for the wintergreen (or teaberry) plants which grow in the area.
Driving Directions: From the intersection of US 64/US 276/NC 280 in Brevard, NC, take US 64 East and drive 3.7 miles.
Turn right on Crab Creek Road. Drive 4.3 miles and turn right on Dupont Road. Go 0.7 miles and turn left onto Sky Valley Road.
The parking area at the old Guion Farm (now part of the State Park) is on the right 1.4 miles ahead.
Trail Description: Walk through the large meadow to the left of the parking area as you drove in, and pick up Tarkiln Branch Road on the other side. This forest road undulates through an area planted with white pines and winds downhill.
Turn left onto Wintergreen Falls trail after just over 1 mile. This is another forest road, which continues winding through the woods for about 1/3 mile. There are some wet areas, but nothing too difficult to contend with.
Bear left at the intersection with the Sandy trail to stay on the Wintergreen Falls trail. It's about 0.2 mi. further to the falls.
You'll reach a hitching line for horses, and the road becomes a footpath, turns left, and goes uphill. From there, it's just short distance up to the falls – the last little bit is a scramble up some rocks. Bear left once you're almost at the falls for the easier route. Return to your vehicle on the same path.