This post was in response to Yosemite Falls
The World of Waterfalls has been to this waterfall, which you can read about here.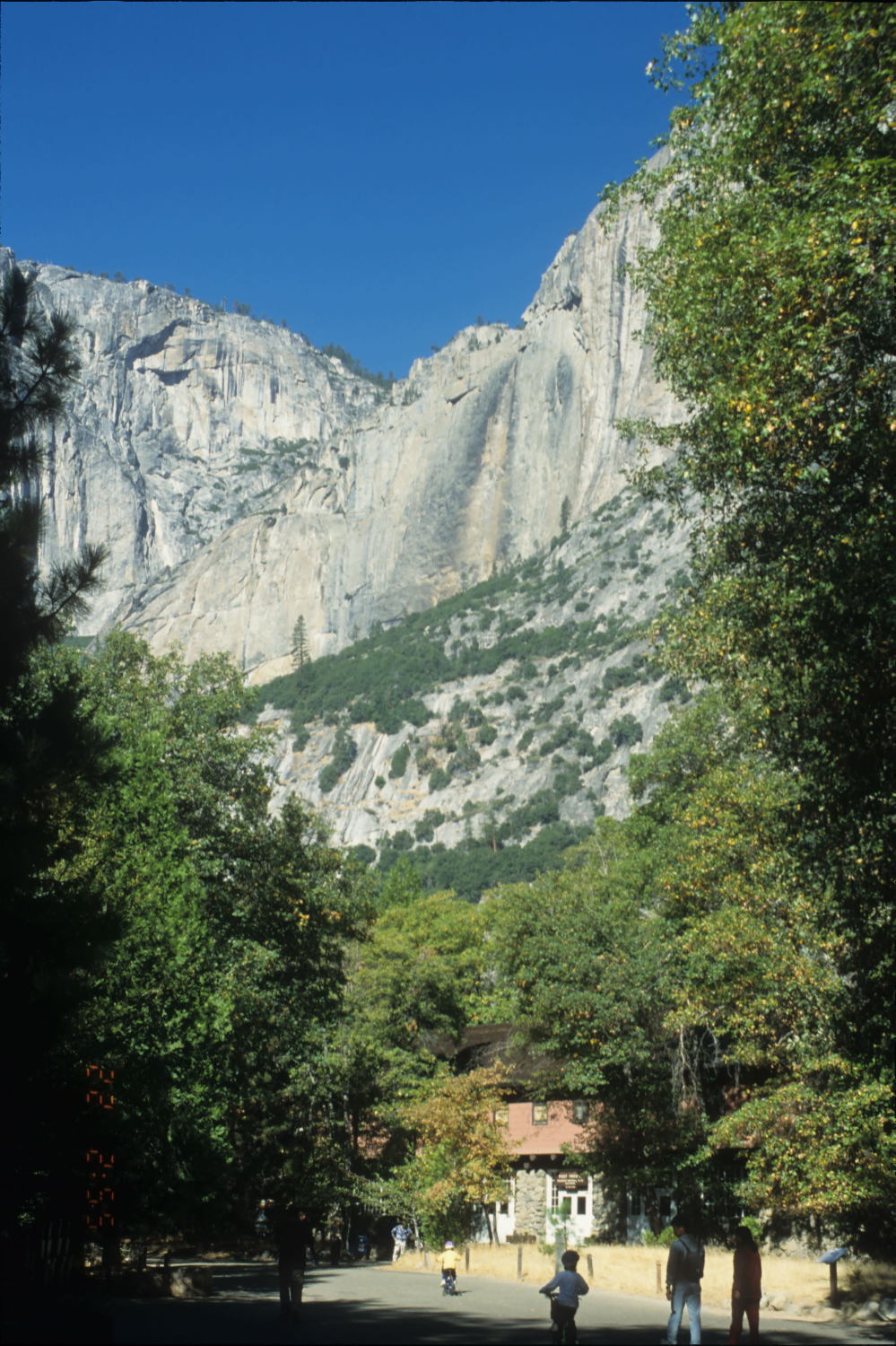 I know you have lots of Yosemite Falls pix, so I realize more may be superfluous!
I thought these might be unusual enough to have some interest, though.
(1) Yosemite Falls completely dry in October, 2001. I'm told there is a big wall climb that can only be done when the falls are dry.
(2) Yosemite Falls from the top of Sentinel Dome in February 2013. That was another drought winter, so the ice apron around the falls was not as spectacular as it can be, but still– We'd cross-country skied into the Glacier Point Lodge–you can get wintertime reservations there, if you sign up _way_ ahead–and then skied as close to the dome as we could. We then took snowshoes the rest of the way.