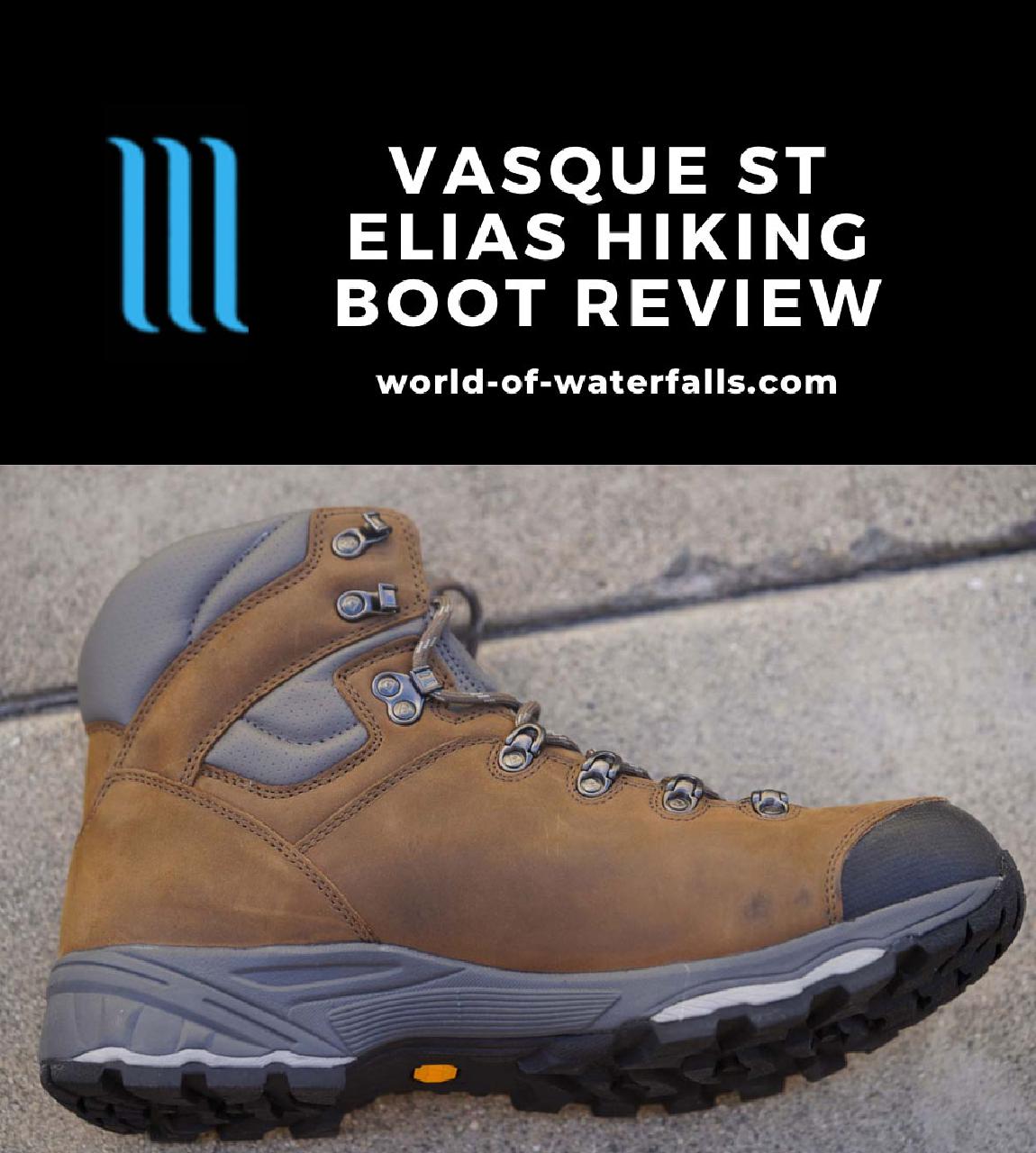 In this article, I review the Vasque St Elias GTX, which is a waterproof hiking boot that I've been using on my waterfall hikes for many years.
Indeed, when it comes to hiking boots, I personally demand a lot from them. I not only want to use them for durability, but I also want flexibility so I could use them for a variety of situations.
Moreover, I don't want to own too many pairs of outdoor shoes because I'd rather not waste money on things I don't use often, and I generally don't want to pack additional shoes on a hike unless I absolutely have to.
On the flip side, I also don't want to suffer from fungal infections, which happens when the feet and/or inside of the shoe stay wet for long periods of time.
So it's with all those considerations in mind that I'll evaluate the performance of the Vasque St Elias GTX Hiking Boot, especially under the rigors that we put them through on our waterfalling adventures.
After all, I've owned this boot at least three times, and I'd like to relay my experiences so that you can decide if this boot or something else is right for you.
Why Use The Vasque St Elias GTX Hiking Boot?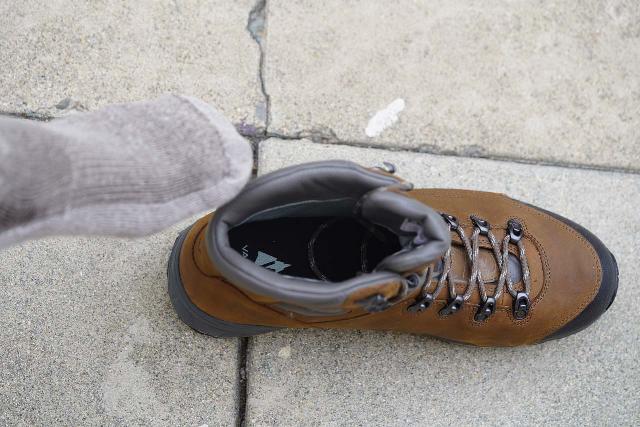 I generally use the Vasque St Elias GTX Hiking Boot on hikes where I try to keep my feet dry while also trying to protect myself from injury from things like twisted ankles, slip-and-falls, kicking rocks, or animal bites.
To accomplish keeping the feet dry, I always complement the boots with a pair of wool or smartwool hiking socks. The job of these socks (as opposed to standard cotton socks) is to wick away moisture while also keeping the feet warm (e.g. in cold weather, snow, or even on an airplane).
The boot does well when we encounter water crossings that are ankle-deep or shallower, which we encounter quite frequently on waterfall hikes.
This is largely due to a combination of the 2.2mm waterproof full grain leather and the Gore-tex (or GTX) membrane. They appear to keep water out of the boot almost up to the top end of the high-top of the boot. It also has fewer stitchings so water intrusion through these potentially leaky spots weren't noticeable (if it happened at all).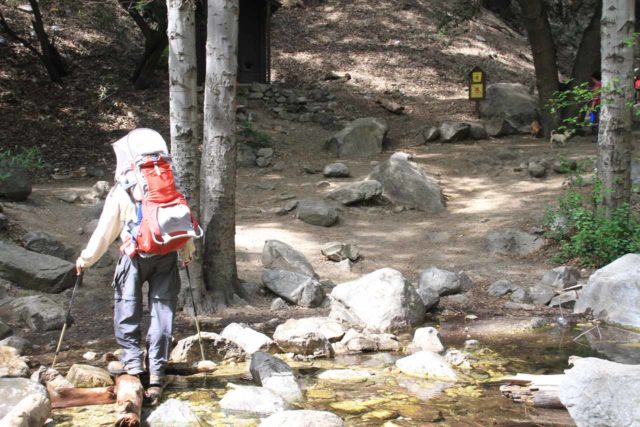 For feet and ankle safety (as well as the safety of those things or people I'm carrying), I also appreciate the boot's sturdy construction and high top ankle support. These things help me remain upright and less likely to have a nasty fall (thereby potentially breaking camera equipment or even my daughter when I used to carry her in an framed child carrier backpack).
Perhaps the only time that the elements managed to penetrate the boot was when I was stabbed on the side of the foot by a long cactus spike.
The boot's thick soles also gave me confidence in walking through thorny terrain as well as uneven rocky surfaces where traction was very important. I've had pretty good success with these shoes as far as its grip on the surfaces with slip-and-fall instances happening only when the treads on the Vibram outsoles under the boot were worn over time.
When Should I Use The Vasque St Elias GTX Hiking Boot?
I have used these boots on almost all of our day hikes, especially waterfall hikes, where we frequently encounter water crossings. For example, I have been able to cross creeks that were ankle deep, and the boots managed to still prevent water from getting inside.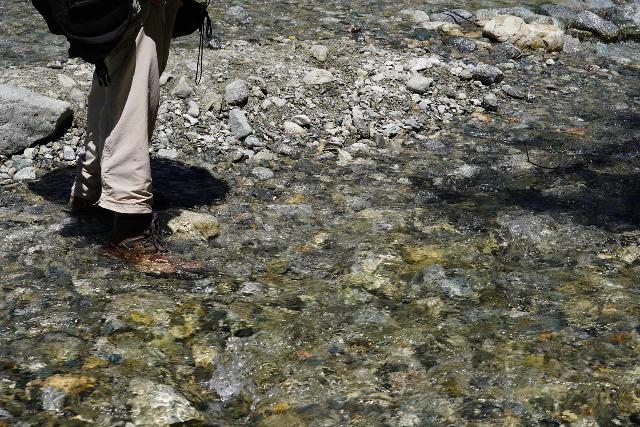 I have also worn these boots on overnight backpack treks where I had to carry 40 pounds or more on my back (actually hips and shoulders). Heck, I even carried our daughter in a frame-pack child carrier while wearing these boots on hikes as well as while carrying her around in Europe. Under these circumstances, I can't afford to wear a shoe that undermines ankle support and foot stability.
Although the St Elias GTX Boot might be considered overkill on some of our shorter on-trail day hikes, I've appreciated those times when I've encountered unexpected obstacles or detours like washouts, fallen trees, or flooding.
Naturally, I rely on these boots on anticipated longer hikes or those adventures that require off-trail scrambling as well as rugged obstacles like boulders, muddy surfaces, or even lava and wet surfaces.
On the flip side, I can see why people would rather wear something lighter, more breathable, faster, and more fashionable. However, I tend to prefer taking my time on the trail while also being prepared for the unexpected.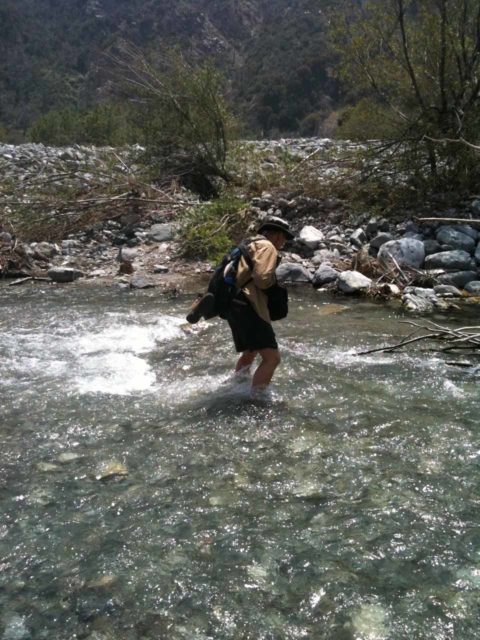 I also might avoid using this boot on jungle hikes in humid, tropical environments, where the heat and humidity would cause to boot to be very moist with sweat. I would also try to avoid using this boot when there are water crossings deep enough to let water in over its top. Under these conditions, I'd typically use a water shoe instead.
Things To Be Aware Of About The Vasque St Elias GTX Hiking Boot
As far as some things that I didn't like about the Vasque St Elias Hiking Boot, the boots did weigh a lot, which we measured on our scale at 3.4 pounds. The Vasque website had it a 2 lbs 15oz. which might be the result of a later version or maybe a smaller sized boot than what I wore. Anyways, the heavier weight meant that the boots could cause me to spend more calories and drag my legs more, especially towards the end of the hike.
On my last two pairs of these Vasque boots, I also had a particularly annoying problem with my ankle bone hitting the wall of the boot just "right" (or wrong), which caused some pain and discomfort until the boots were broken in and my swelling in my ankles went down. This is something I don't know how to fix, but it eventually went away after continued use though it sucks during those episodes where I had to deal with the pain.
The boot's waterproofing was also an issue when I had allowed water to get into the boot from its top, especially in deep crossings or floods. That's because the waterproofing held onto the water, which caused conditions ripe for fungus to grow for as long as the hike persisted.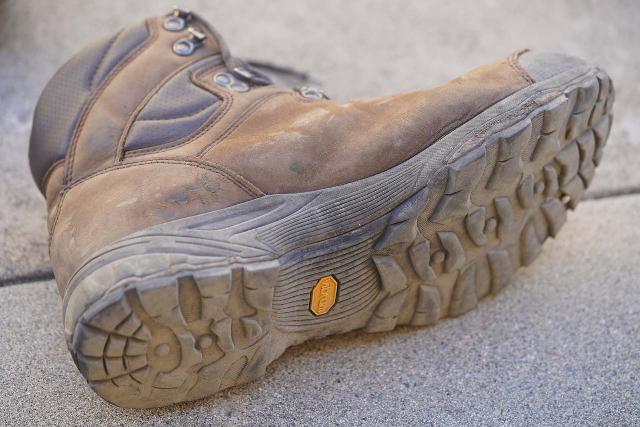 It also further weighed down an already heavy boot. Thus, this wouldn't be ideal on those situations where we managed to get water into the boot early on in a long or moderate hike.
As far as the boot's traction and sole performance, most of my slip-and-falls only happened after the treads on the Vibram surface were worn after at least two years. On a trip to Austria, I recalled taking a nasty slip and fall on a sloping wooden bridge wet with persistent rain, which was probably due to a combination of a bad stepping angle combined with the worn traction not biting into the surface anymore.
I also had one instance where the Vibram sole of the boot cracked then split at the arch of the foot after a couple years of use. I'm hoping that was a one-off, but it was outside even REI's 1-year return window so I had to use that boot until the split was complete. This didn't happen on my other 2 pairs of this boot that I've worn over the years, however.
Finally, I did have fraying and breaking shoe-laces, especially after the laces would get wet. So I always try to keep any backup laces from other pairs of shoes or purchase a backup just in case I end up breaking the original.
Final Thoughts / Conclusions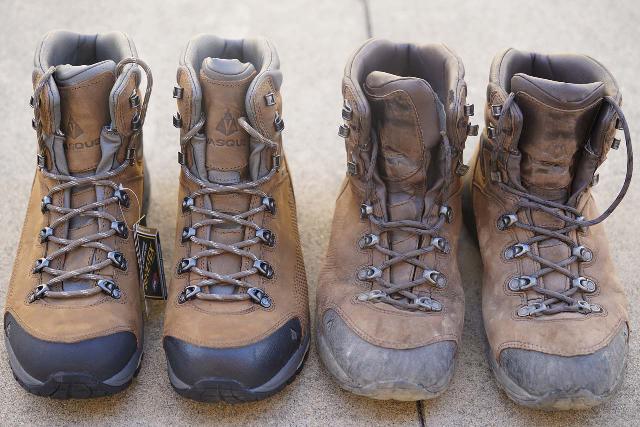 The Vasque St Elias GTX Waterproof High-top Hiking Boot is my go-to footwear for most of our waterfall hikes, which are primarily day hikes with trail lengths of about 1-8 miles as well as overnight backpacking trips with durations of over 10 miles.
I found the boots to be pretty comfortable despite the weight and sturdiness, but I didn't need long to break them in. I also appreciated the stability and protection that they offered me.
While the waterproofing was great for keeping my feet dry, it could also be a curse if I didn't come prepared with a lightweight water shoe or sandal as a backup. This was definitely not the kind of boot I would want to ruin by water inundation since the boots then act like water buckets.
I also have to pay attention to the boot's traction, which depends on how much use I put them through. That's usually the first thing that goes as the boots age.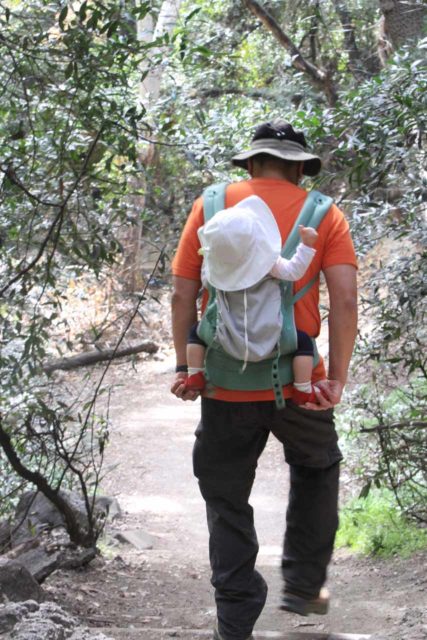 Finally, I realize that choosing footwear for hiking very much comes down to individual preferences, especially as it pertains to comfort and fit. But in addition to that, I prefer function over form, and I tend to err on the side of caution even if these boots might be considered overkill in some situations.
So they may not be fashionable on the trail, but this is generally not something I consider when it comes to the overall experience of enjoying waterfalls.
Please note that this is not a sponsored post. However, there are affiliate links that help pay for this site. You can read more about these in our affiliate disclosure in the footer at the bottom of this post. If you have questions or comments, please use the comment box below.
Vasque St Elias GTX Hiking Boot
$199.95
Protection / Stability
9.5/10
Pros
Good Ankle Support and Stability
Great Waterproof Performance
Sturdy and Durable
Comfortable / Low Break-in Time
Versatile
Cons
Heavy
Laces Don't Last
Undersole May Wear Out Quickly
Less Breathable
Visitor Comments:
Got something you'd like to share or say to keep the conversation going? Feel free to leave a comment below...
No users have replied to the content on this page