About Sycamore Falls
---
Hiking Distance:
1 mile loop
---
Date first visited:
2022-10-08
Date last visited:
2022-10-09
---
Waterfall Latitude:
35.13712
Waterfall Longitude:
-112.02641
---
Sycamore Falls consists of at least two ephemeral waterfalls perched at the head of separate branches of Sycamore Canyon before the drainage would grow into a large canyon itself further to the south about 15 miles west of Sedona.
There actually may be additional side waterfalls at the head of Sycamore Canyon, but for the purposes of this write-up, I'll focus on the two main waterfalls within a short distance from each other (the rest should be considered a bonus).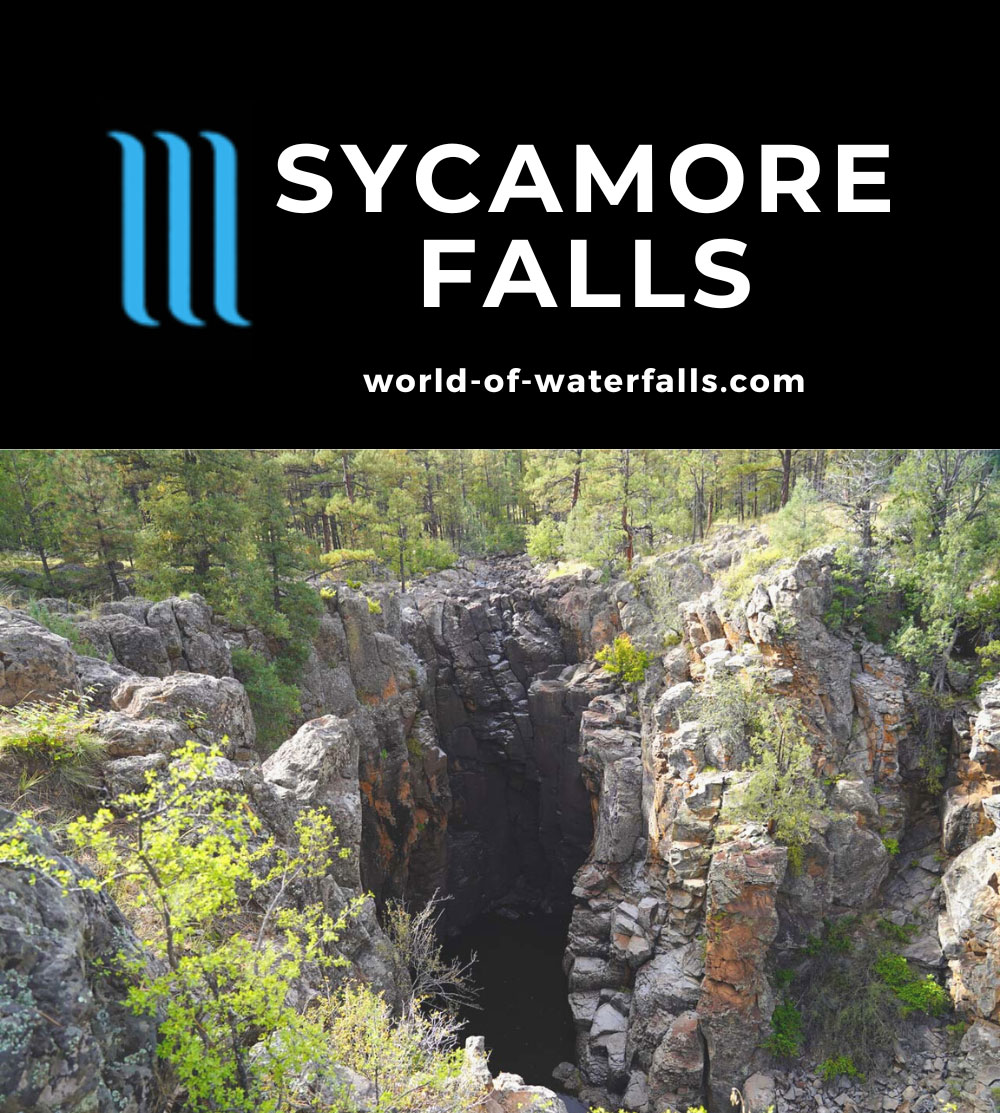 Due to the somewhat obscure nature of Sycamore Canyon combined with the very short flow window of its feeding streams, I was largely unaware of these waterfalls over our years of visiting the Williams, Sedona, and Flagstaff areas.
Nevertheless, when I finally got around to attempting a visit, that was when I had noticed that these waterfalls were actually quite popular.
Perhaps at one point in the past, these waterfalls may have been "hidden" and obscure, but in my experience, those days are long gone.
Timing A Visit To Sycamore Falls
For the record, as you can see from the photos on this page, the waterfalls didn't flow during my visits at the time (in early October 2022, which was during an extended monsoon season).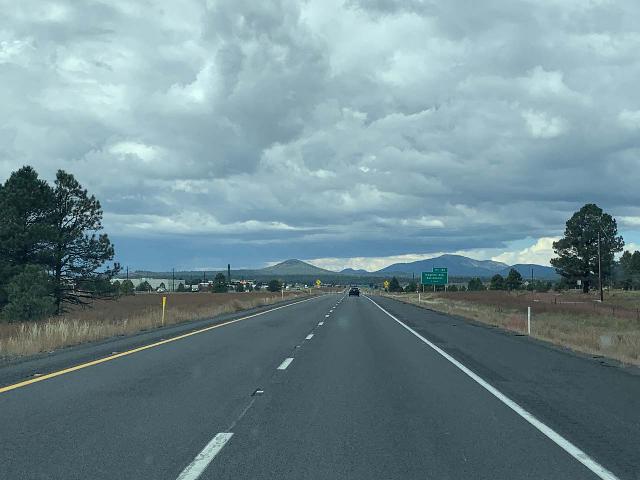 This was despite the presence of spotty thunderstorms in the Coconino Plateau area (i.e. between the Grand Canyon and Sycamore Canyon), where the precipitation that did occur missed the limited drainages that would feed the Sycamore Falls.
Therefore, relative to other temporary waterfalls further to the east like say Grand Falls and Picture Canyon Waterfall, the Sycamore Falls were far less reliable.
As a result, I suspect that the best times to see this waterfall pairing perform would be to time a visit for either of two periods.
Perhaps the most reliable time to witness Sycamore Falls performing would be to show up during the snowmelt season in the late Winter or early Spring on a year with decent snow accumulation.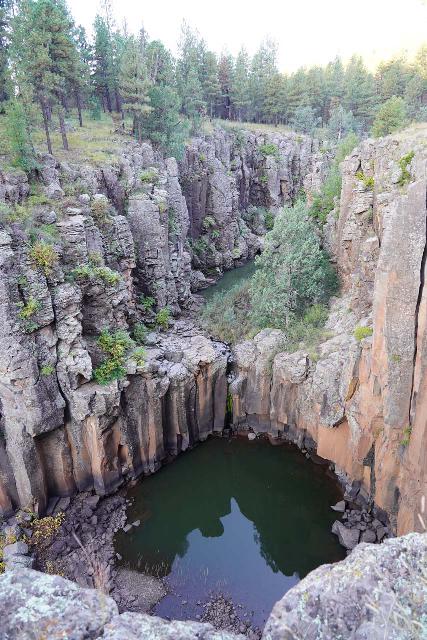 However, it might also be possible to get lucky with a monsoonal thunderstorm (typically mid- to late Summer) in the right time and right place (though clearly I wasn't so lucky on my visits so far).
Experiencing Sycamore Falls
The two main Sycamore Falls can be experienced in a pretty short 3/4- to 1-mile loop hike.
From the Sycamore Falls Trailhead (see directions below), the path made a brief moderately steep and rocky descent into a lightly forested area that had been burned (probably in June 2021).
As a result of the fire, when the path started to level out and reach a trail fork, I noticed that there was a pole with no signage (probably the lone remnant of what would have been trail signage saying where each fork went).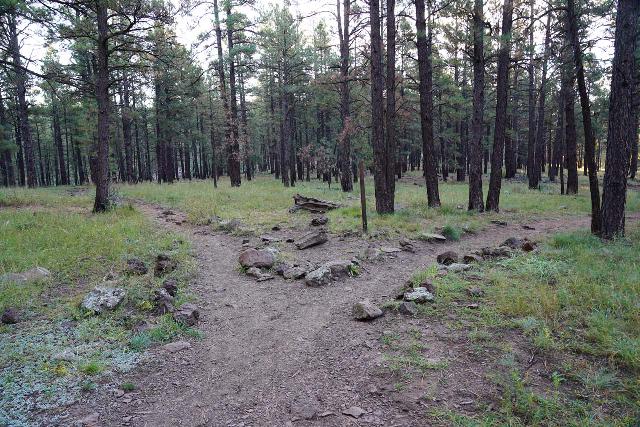 I took the path on the right, which went between a series of recovering burnt pinyon juniper trees before reaching a rim of Sycamore Canyon some 360ft later.
Keeping to the left, I then followed the canyon rim maybe 100ft before I finally noticed a dropoff deep within the canyon floor below, which was where the first of the two Sycamore Falls was located.
Although this waterfall wasn't labeled on my Gaia GPS map, it is apparently informally known as the Gold Pond.
Without actively looking down into the canyon floor (something that will surely induce butterflies in the stomach as the cliffs have sheer dropoffs here), this waterfall can be quite easy to miss.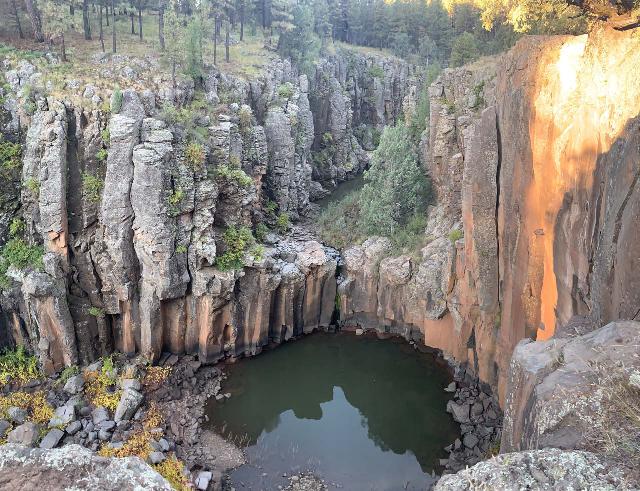 In fact, I did just that, and I had to come back the following morning to make a second visit to make sure that I didn't miss witnessing this waterfall.
Anyways, this was a modestly-sized 25ft waterfall surrounded by tall 100ft red rock cliffs.
It was actually trickling during my early October 2022 visit, which I guess was better than nothing, and for reasons you'll see shortly, this could very well be the more "reliable" of the pair of Sycamore Falls.
Continuing along a somewhat faint trail skirting the rim of Sycamore Canyon, roughly 500ft later, I reached an attractive view of the confluence of a pair of outflow drainages.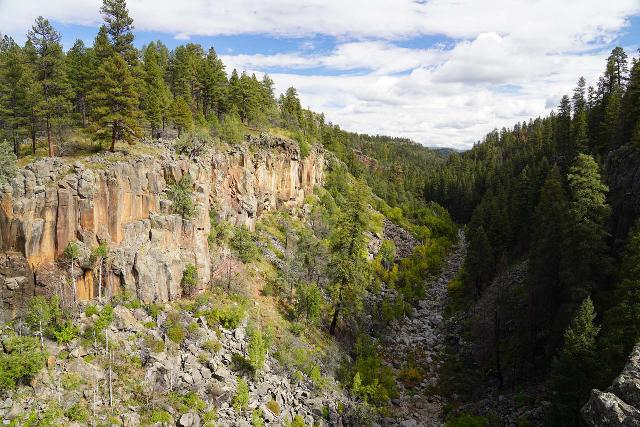 During my October visit, I did notice some attractive hints of Fall colors within the canyon floor, but I'd imagine the significance of this area was more for climbers scaling the sheer red rock walls here.
Anyways, from here, I then followed the other drainage upstream along the canyon rim for another 500ft or so before reaching a 70ft dark wall, which my Gaia GPS map had labeled as the Sycamore Falls.
Unlike the first waterfall, this one had absolutely no flow, but there was a dark pool at the bottom that I guess could be accessible since I overheard one person go into said pool during my visit.
Of the two Sycamore Falls, this one seemed to be the more obvious and popular one, especially since many of them chilled out at the dry creek bed at the very brink of the falls (though the rocks there were worn very smooth).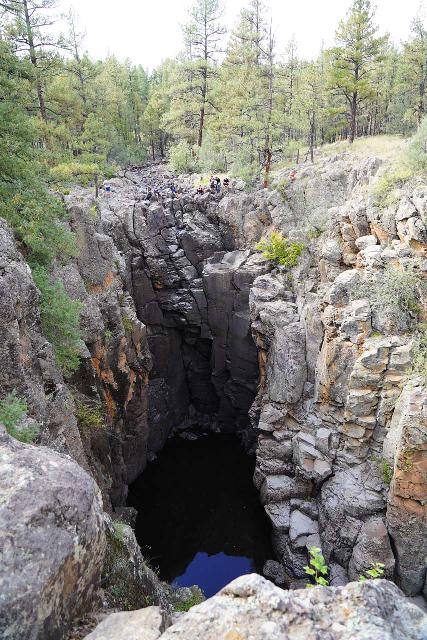 A short distance upstream from the falls was the Sycamore Canyon Trail, which pretty much covered the entirety of the canyon's northern rim over a stretch of about 11 miles.
I did notice that there were a couple of wet streaks on the red rock walls further downstream of this segment of Sycamore Falls, which I'd imagine were minor side waterfalls and should be considered lucky bonus waterfalls if they happened to flow.
However, this was also where I noticed climbers with rope scaling the vertical walls here, which I'd imagine would be a common way to enjoy Sycamore Falls when the waterfalls would be dry or trickling.
After having my fill of this segment of Sycamore Falls, I then followed the trail about 400ft to the southwest of the brink of the second falls before returning to the trail junction.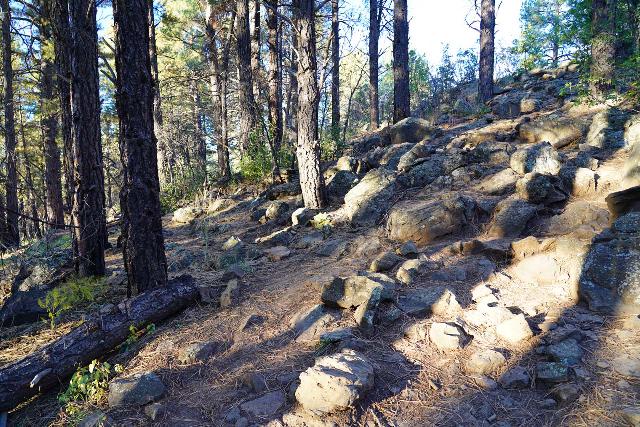 From there, I then returned uphill to the trailhead after another 400ft or so to complete the excursion.
Although I spent about an hour here, I easily could have spent less time (if it's dry or just targeted one waterfall) or more time (if there's actually water).
Authorities
Sycamore Falls resides in the Sycamore Canyon Wilderness in the Coconino National Forest near Williams in Coconino County, Arizona. It is administered by Kaibab National Forest (though geographically, it looks like it belongs in the Coconino National Forest). For information or inquiries about the area as well as current conditions, you can visit their website.
I'll describe the driving directions from Williams, which is the nearest town to the Sycamore Falls.
There are actually a couple of approaches to the Sycamore Falls Trailhead, where the other one makes more sense if you're heading west from Flagstaff.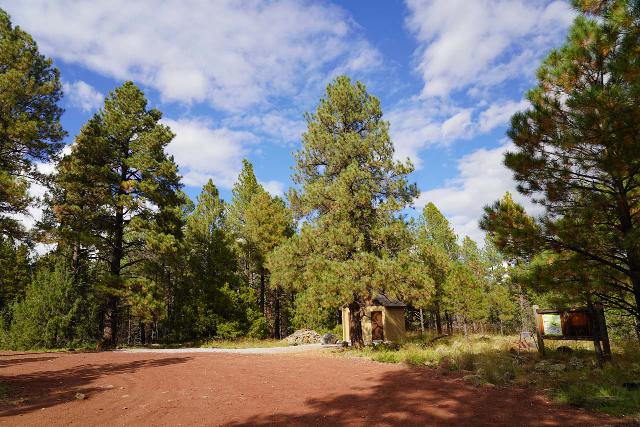 So I'll describe both in this driving directions part of the write-up.
Driving from Williams to Sycamore Falls
From Williams, we'd drive on the I-40 east to the exit 167 (Garland Prairie Road / Circle Pines Road), and then we'd turn right to go south onto Garland Prairie Road.
We'd then follow this road (starting off as Route 146 then becoming Route 141 when it gets unpaved) for about 8 miles before turning right onto the signposted White Horse Lake Road.
Going south on White Horse Lake Road, we then followed it for another 3.3 miles before turning left at the signed turnoff for the Sycamore Falls Trailhead.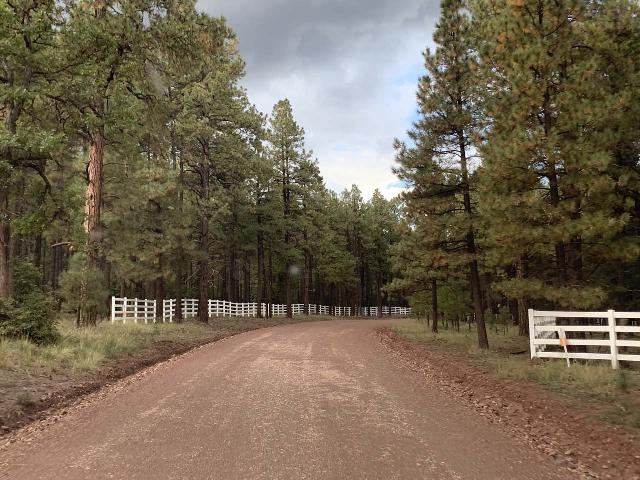 The final stretch is a little rocky and rough (probably necessitating a high clearance vehicle though passenger cars might be able to make it going REAL slowly and carefully).
Overall, this drive should take around 30 minutes.
Driving from Flagstaff to Sycamore Falls
From the I-17 and I-40 interchange near Flagstaff, we drove west on the I-40 for about 18 miles to the exit 178 for North Parks Rd.
Turning left at the end of the off-ramp, we then drove south on the Garland Prairie Road, which became unpaved shortly after crossing the railroad.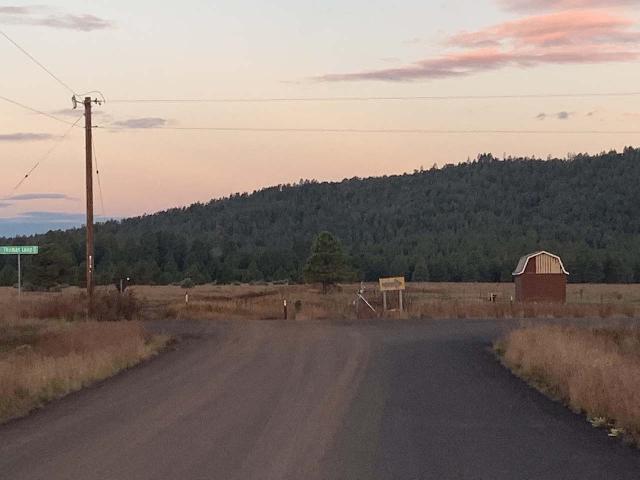 We'd continue on the Garland Prairie Road for around 13 miles or so (there is one potentially confusing three-way junction where you have to turn right to stay on Garland Prairie Road instead of going left onto the Thomas Loop Road).
Eventually, the Garland Prairie Road would meet up with the White Horse Lake Road on the left, and then we'd take this road for 3.3 miles to the rough turnoff for the Sycamore Falls Trailhead.
Overall, this drive would typically take around an hour or less.
However, there's a tendency of the GPS navigation to want to take you on private roads and really throw you off (it did for me before I finally figured out where I had gone wrong).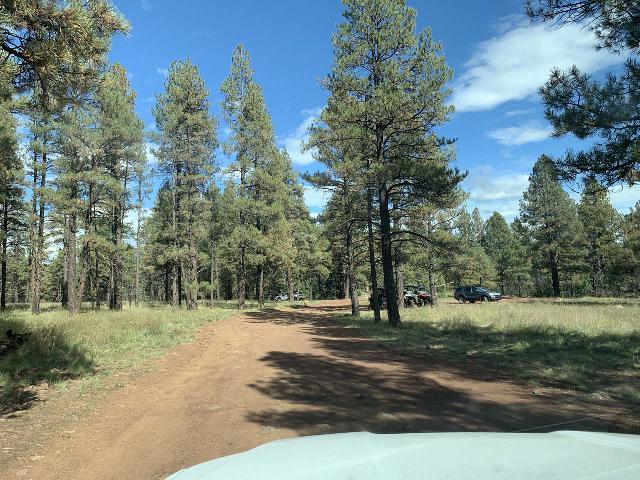 Therefore, even if you're coming from Flagstaff, it might be easier to just stay on the I-40 and exit at the Garland Prairie Road / Circle Pines Road (exit 167).
Then, from that exit, turn left to go south on Garland Prairie Road as instructed in the first part of this driving directions write-up.
For geographical context, Williams was about 32 miles (or 30 minutes drive) west of Flagstaff, 60 miles (about 90 minutes drive) northwest of Sedona, 115 miles (about 2 hours drive) east of Kingman, 175 miles (over 2.5 hours drive) north of Phoenix, and 163 miles (over 2.5 hours drive) south of Page.
Find A Place To Stay
Related Top 10 Lists
No Posts Found
Trip Planning Resources
Nearby Accommodations
Featured Images and Nearby Attractions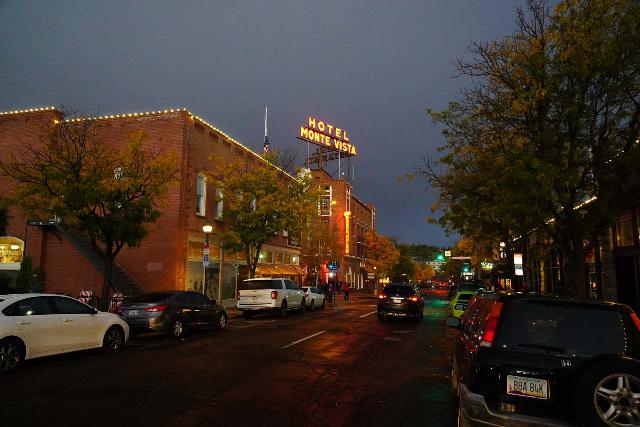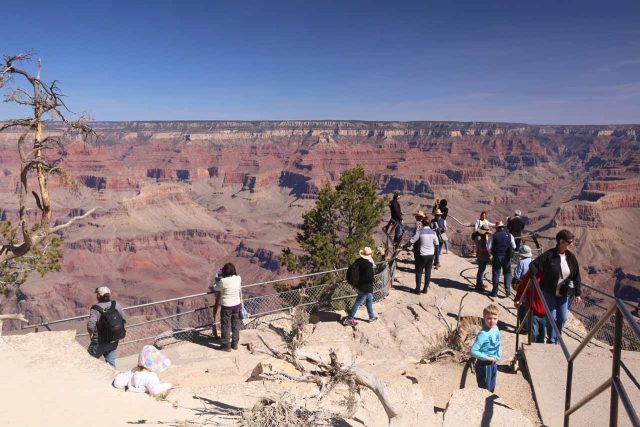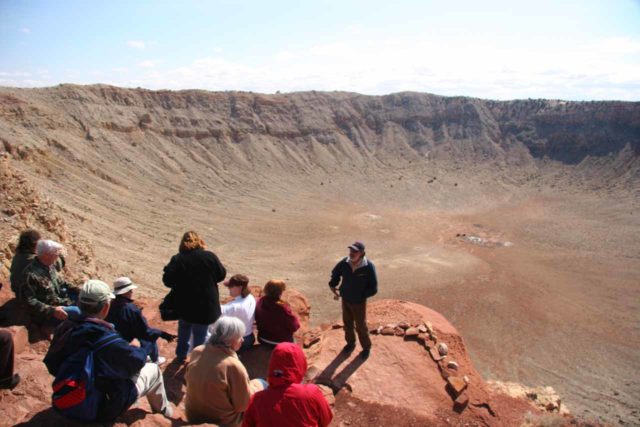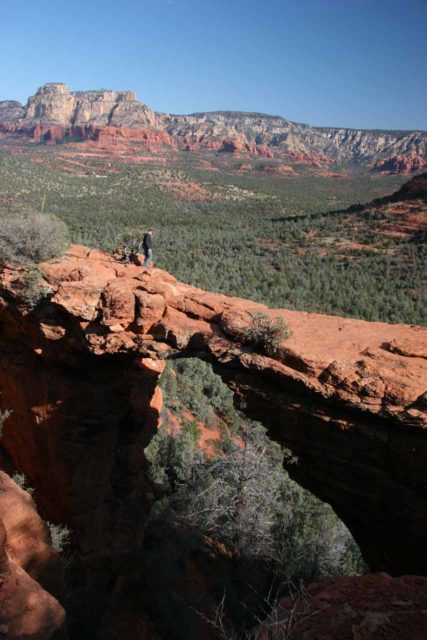 Tagged with:
williams, sycamore canyon, kaibab, waterfalls, coconino, arizona, ephemeral, seasonal, sycamore rim trail
Visitor Comments:
Got something you'd like to share or say to keep the conversation going? Feel free to leave a comment below...
No users have replied to the content on this page
Visitor Reviews of this Waterfall:
If you have a waterfall story or write-up that you'd like to share, feel free to click the button below and fill out the form...
No users have submitted a write-up/review of this waterfall