About Shiraito Waterfall (Shiraito-no-taki [白糸の滝]) and Otodome Waterfall (Otodome-no-taki [音止の滝])
---
Hiking Distance:
about 2-2.5km round trip (both falls and all lookouts)
Suggested Time:
allow at least 1 hour (both falls and all lookouts)
---
Date first visited:
2009-05-27
Date last visited:
2023-07-24
---
Waterfall Latitude:
35.31293
Waterfall Longitude:
138.58745
---
The combination of the Shiraito Waterfall (Shiraito-no-taki [白糸の滝]; Shiraito Falls) and Otodome Waterfall (Otodome-no-taki [音止の滝]; Otodome Falls) was one of the more unique waterfall duos in Japan.
This waterfall pair was memorable to Julie and I because of the trouble we went through to access them on our first visit in May 2009 (back then, it was a little off the beaten path on the western slopes of Mt Fuji).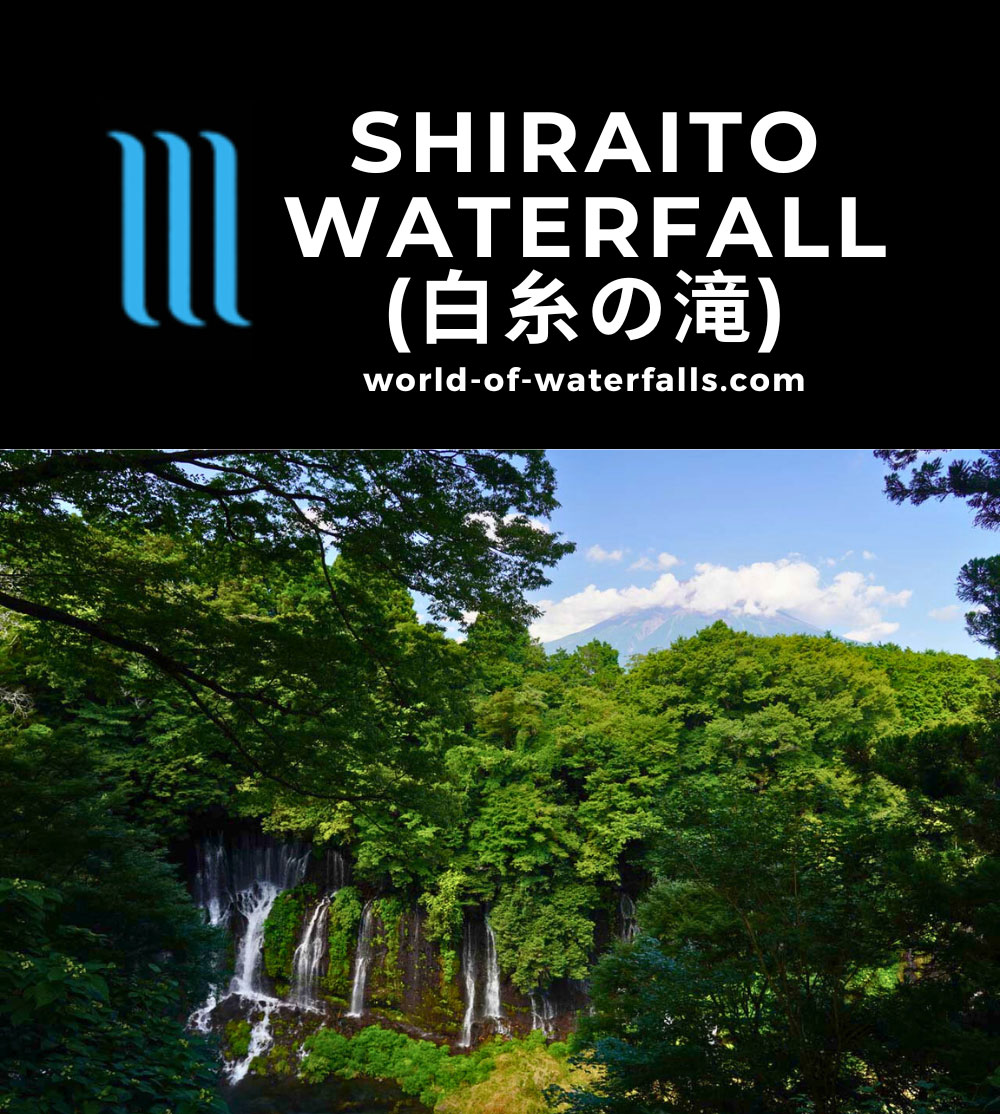 However, when we got wiser and self-drove to this place 14 years later in July 2023, we were treated to hot weather that also revealed to us that it was possible to witness the Shiraito Falls together with Mt Fuji!
Moreover, the Otodome Falls and Shiraito Falls each had some unique characteristics about them, and we'll delve right into these traits as well as how experiencing these falls had changed over the years.
About the Shiraito Waterfall
The Shiraito Waterfall was different in that it was a very wide percolating series of springs (said to be 150m long) appearing like weeping walls through moss and other foliage.
The waterfall stretched for such a wide area that there was practically no way any single photograph could do it justice to convey its scale.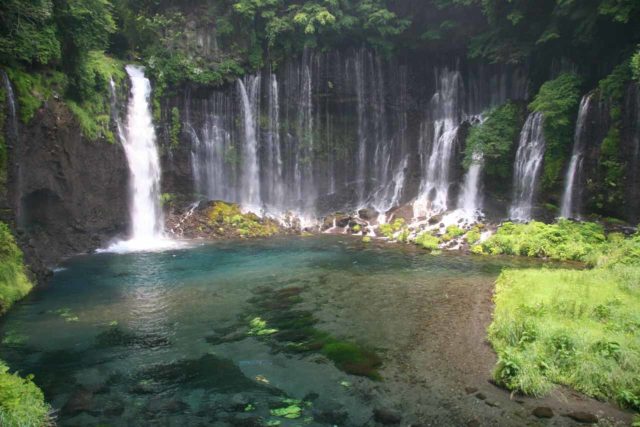 The stitched photograph (or Pano mode shots) you'll see later on in this page was our best attempt at capturing it, but even that didn't show the entire width of the overall waterfall.
On our first visit to the Shiraito Falls in May 2009, there were buildings closer to the gorge containing this waterfall, and this included a shop right across the plunge pool from the falls itself.
Back then, the shops and cafes kind of kept this place from being completely peaceful and naturesque, but when we came back 14 years later, all the buildings were either re-located or gone.
I suspect that a series of rock falls and landslides demonstrated the folly of building so close to the falls, and thus it made sense to not roll the dice with Nature by not building there anymore.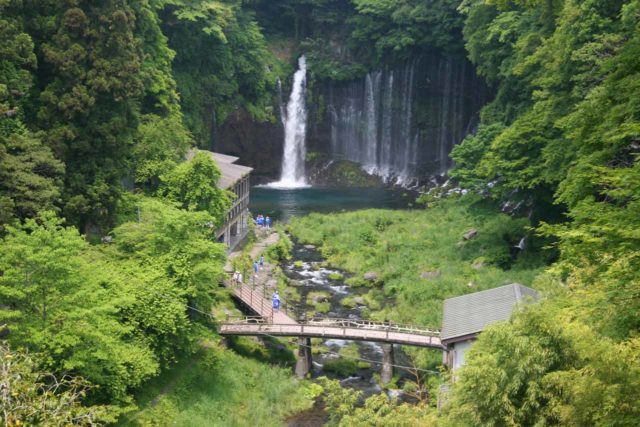 Nevertheless, after having done this waterfall twice over a span of 14 years, we have to say that the Shiraito Waterfall has to be one of our favorites in Japan, and it certainly deserves to be in our Top 10 Japan Waterfalls List.
Further adding to the scenic allure of the Shiraito-no-taki was the pool at its base, which exhibited some deep blue colors when the sun came out.
About the Otodome Waterfall
As if the Shiraito Waterfall alone wasn't reason enough for a visit, the Otodome Waterfall was nearby, and this was more of a narrower, classical waterfall with pretty good volume.
It plunged into an oblong pool that also exhibited some of that greenish blue color we saw at the larger Shiraito-no-taki.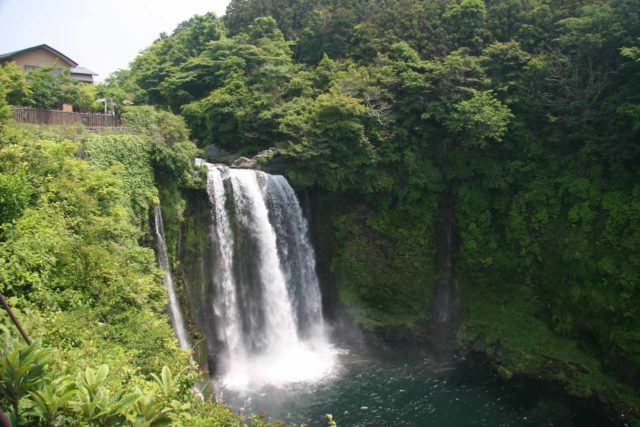 To Julie and I, this was really more of a warm-up to the Shiraito-no-taki act, but it was a legitimate waterfall in its own right (almost reminding me of a smaller version of Snoqualmie Falls.
A sign here indicated that this 25m falls meant "stop the sound", which also told of a legend behind the name.
Basically, it told of the desire of the Soga Brothers to silence the roar of the waterfall in order to have a moment of quiet and consultation before attempting a revenge killing (for their father's death).
In any case, we could've guessed the meaning of the word from looking at the kanji characters as well, where the first two characters also translated into "sound stop."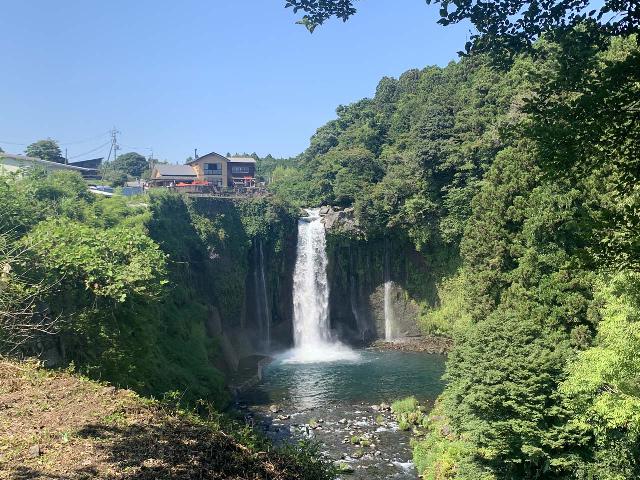 Now like the Shiraito Falls, there used to be shops built right onto the gorge containing the Otodome Falls, but landslides and erosion over time forced the relocation of these shops.
In fact, we saw evidence of fallen infrastructure in the gorge, and the new lookouts were limited to just a couple of spots on the rim fronted by overgrowth.
That said, it did appear that a new viewing platform was being developed as of our July 2023 visit though it's not clear to me when that will be finished (it didn't matter to our visit anyway).
The effort of reaching the Shiraito and Otodome Waterfalls
We visited the Shiraito Waterfall and Otodome Waterfall twice over a span of 14 years, where the first time was via public transport while the second time was by self-driving.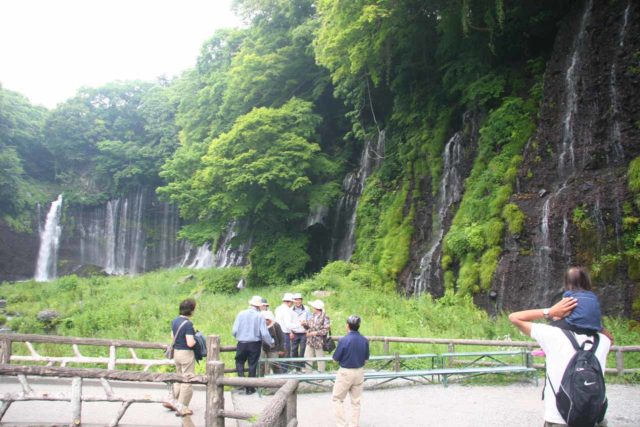 In both instances, we were staying in Kawaguckiko so that served as our base for taking a bus or self-driving.
We'll get into the specifics of the logistics in the directions below.
That said, realize that via public transport, this took the better part of a day (definitely longer than a half-day) to work with the infrequent bus schedules (something the visitor center in Kawaguchiko even advised us against doing).
Conversely, it took us around an hour to self-drive in each direction while we spent between 1-2 hours leisurely exploring as much of both the Shiraito and Otodome Falls as we could.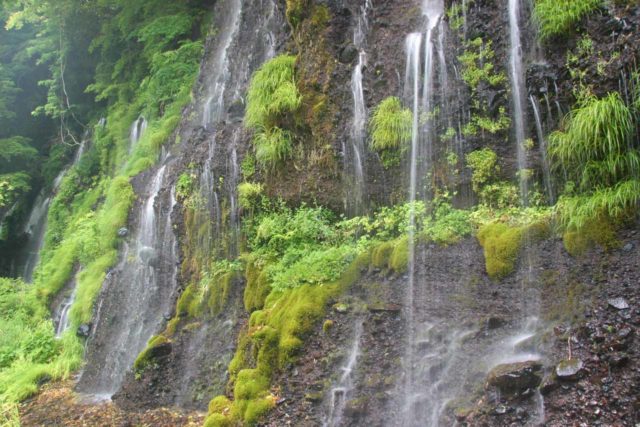 Therefore, it's a good idea to budget at least 3-4 hours for this excursion if afforded the flexibility and freedom of self-driving.
As for the the walk to experience both waterfalls, the Otodome Falls was about 200m from the car park while the Shiraito Falls was about 450m from the car park.
There are many options for extending a visit or shortening it to just a few lookouts before leaving, and in my personal example, I did a 1km loop spending the better part of nearly 2 hours (mostly to stop and take lots of photos).
The walk was pretty much all downhill on the way to the Shiraito Waterfall, but it was such a developed walkway that I'd hardly consider it a hike.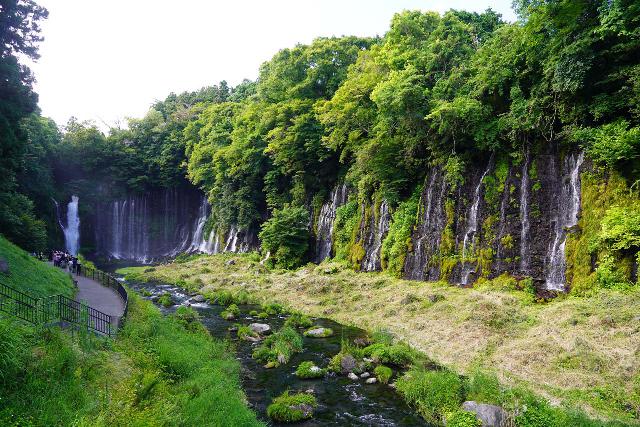 After getting to the bottom and crossing the Takimibashi Bridge to get to where the Shiraito Waterfall viewing area was, there was also a climb up to an observation deck that afforded me a view of both Mt Fuji and Shiraito Falls together.
Beyond the observation deck, the trail continued on a much longer loop through a quieter part of the Shiraito Falls Park, but this deck was my out-and-back turnaround point, which made the overall walking distance on the order of 1km.
While there were more buildings and more opportunities to get close to each of the waterfalls on our first visit, on our second visit, we couldn't have as intimate of an encounter with these falls given the barriers were more set back.
Anyways, most of the shops were re-located to an open area closer to the nearest car park a bit upstream from the Otodome Falls.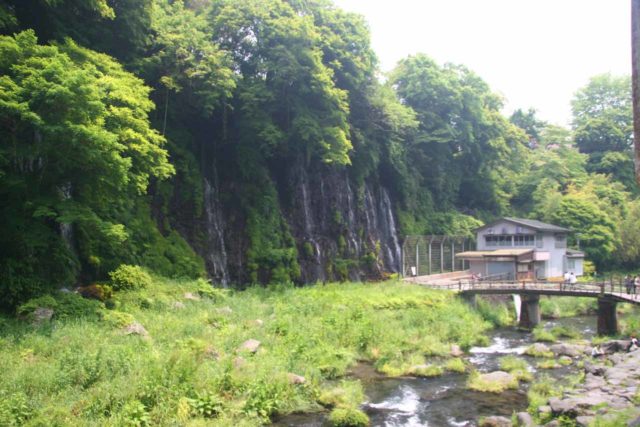 Finally, while the Shiraito Falls and Otodome Falls were already somewhat popular on our first visit with Japanese visitors, our second visit 14 years later definitely had a more international feel.
I'm pretty sure that this is one of those places that blew up on the socials over the years so you're likely to be sharing the experience with lots of people (both foreign and domestic).
Authorities
The Shiraito Waterfall and Otodome Waterfall reside in the Fujinomiya area of the Shizuoka Prefecture, Japan. It is administered by the Fuji-Hakone-Izu National Park. For information or inquiries about the area as well as current conditions, you can try visiting the Ministry of the Environment website.
This Shiraito Waterfall and Otodome Waterfall pair is located on the quieter western slopes of Mt Fuji.
Since we managed to visit these waterfalls both by public transportation as well as self-driving, we'll describe how we did each method in this section.
Self Driving from Kawaguchiko to Shiraito Waterfall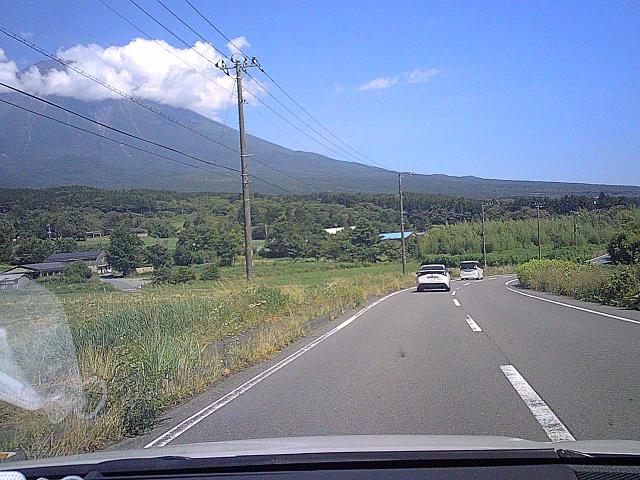 As far as driving from Kawaguchiko to the Shiraito Falls, there were a couple of options though they both involved driving the Route 139 through Narusawa to the west.
At that point, we had the option of taking a narrower rural route (Route 71) before rejoining the Route 139 in the northern outskirts of Fujinomiya.
We also could have stayed on the Route 139 the entire way before reaching signs pointing the way to the Shiraito Falls.
Either way, this surprisingly busy drive took us a little over an hour in each direction.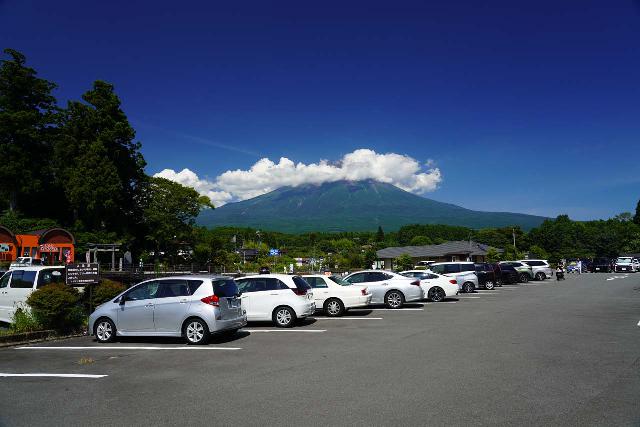 By the way, the car park for the Shiraito Falls costed us 500 yen on our July 2023 visit (for a lot that was supervised by quite a few attendants), but I also noticed that right across the street was a quieter lot that charged 300 yen.
So if you're really pinching yen, then that might be something to consider.
Taking Public Transportation from Kawaguchiko to Shiraito Waterfall
It involved a bit of planning to come to Shiraito Falls via public transportation as buses quite infrequently go out that way.
Think around 5 times a day mostly concentrated between late morning and early afternoon regardless of whether you're leaving from Kawaguchi-ko (河口湖, which was where we were staying) or from Fujinomiya (富士宮) to the southwest of Mt Fuji.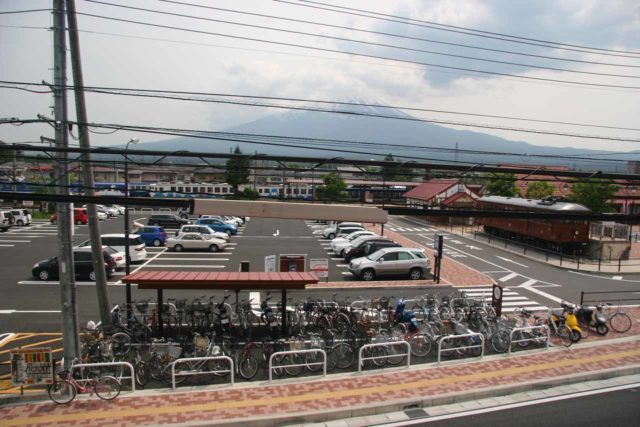 So if we missed the targeted bus departure after lunch, we could've been stuck out here for a few hours.
And given the trouble it took to get here, even the info center at the train station at Kawaguchi-ko recommended against us doing this excursion (though I'm glad we did it anyways despite all the trouble and discouragement).
So given the nontrivial logistics we had to deal with, the time table below breaks down how we managed to do it (keep in mind we were there in late May so the additional Summer routes weren't available).
Caught 9:40 bus at Kawaguchi-ko Station (河口湖駅) bound for Shin-Fuji Station (新富士駅)
Arrived at Shiraito-no-taki (白糸の滝) stop at 10:32 and proceeded to sightsee
Caught 13:25 bus back to Kawaguchi-ko Station arriving at 14:25
Even though the itinerary above seemed real straight forward, what was difficult was trying to be flexible enough with our day to accommodate the bus schedule.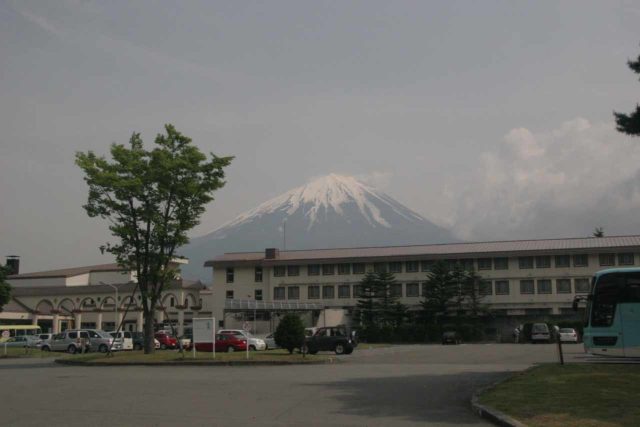 In fact, the itinerary above might have been the only way we could do it after studying the schedule for so long.
Moreover, we were stressing about getting off at the correct bus stop since no English was spoken and all the signs were in Japanese at the time (not sure if that's still the case now).
For additional context, Kawaguchi-ko was around 2.5 hours by bus or train (this route is not on JR network) from Shinjuku Station (新宿駅) in western Tokyo.
As far as driving was concerned, Kawaguchi-ko was 100km (about 1 hour and 15 minutes drive) west of downtown Tokyo (though this doesn't account for Tokyo's traffic).
Find A Place To Stay
Related Top 10 Lists
Trip Planning Resources
Nearby Accommodations
Featured Images and Nearby Attractions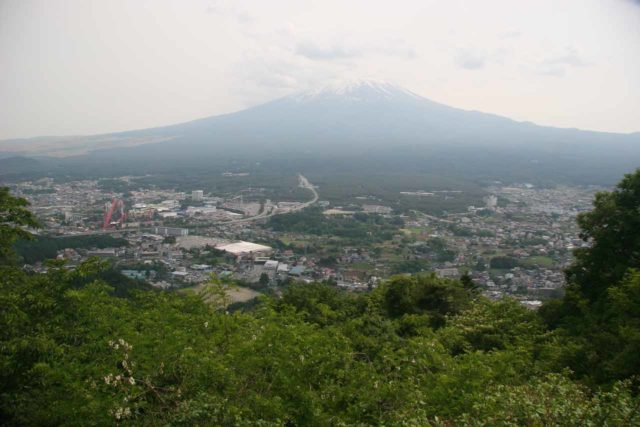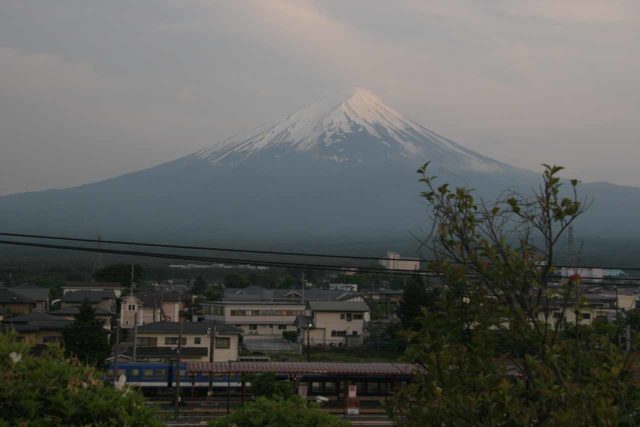 Tagged with:
fujinomiya, mt fuji, mount fuji, fujisan, fujiyama, shizuoka, yamanashi, japan, waterfall
Visitor Comments:
Got something you'd like to share or say to keep the conversation going? Feel free to leave a comment below...
Comparison
January 27, 2022 6:50 pm
-
When I first saw this waterfall, I immediately thought of Burney Falls in California. The seepage or maybe weepage was quite similar. Shiraito Falls is much wider. ...Read More
Visitor Reviews of this Waterfall:
If you have a waterfall story or write-up that you'd like to share, feel free to click the button below and fill out the form...
No users have submitted a write-up/review of this waterfall