About Other Hana Highway Waterfalls
---
Hiking Distance:
roadside
Suggested Time:
---
Date first visited:
2003-09-01
Date last visited:
2007-02-24
---
Waterfall Latitude:
20.82205
Waterfall Longitude:
-156.13788
The Hana Highway Waterfalls page is where I'm summarizing the waterfalls of windward Maui. However, I'm only going to describe on this page what I've categorized as "minor waterfalls."
By that, I'm referring to the unnamed (or even named) waterfalls you may spot during a Hana Highway driving tour but do not stand out on their own given their fickle flow. Now I'm sure a purist could probably make a case for some of the named waterfalls with a web page dedicated to them that ought to belong on this page and not be given special attention. I suppose it's a subjective call. On the flip side, there are way too many waterfalls to single out and devote web pages to, and that's really the main reason why this page was born.
The "major waterfalls" have hyperlinks pointing to their respective dedicated pages so you can read more about them over there instead of cluttering this page.
Why should you care about this page?
Well, if you're looking for a little waterfalls road guide, you may find this page useful because we're listing out all the waterfalls that we've encountered in the order we've seen them (and how you're likely to see them) driving in a clockwise direction towards Hana from Central Maui.
As added motivation to stop at some of the more obscure waterfalls described on this page, you may find that some are secluded swimming holes where you may be able to have it all to yourself! Others may be hidden gems if you happen to be there at the right time. Then again, there may be others where access to them may be unreliable due to trespassing concerns.
Finally, I have to point out that it's quite conceivable that most of the waterfalls in windward Maui may have had more reliable flow in the past. However, with the advent of East Maui Irrigation (EMI) ditches way upslope from the road, most of the streams no longer have reliable flow further downstream of those ditches. I believe the reason why the ditches were there in the first place was to divert water towards Central Maui to feed thirsty sugar cane crops. The bottom line is that you're likely to find most of these waterfalls in a state that's dry, trickling, or in a flooded state if it's raining. It's not likely you're going to find them in an in-between or satisfying steady-flow state.
So without further adieu, here's the road guide down below (assuming clockwise direction). The tabs below show the minor waterfalls featured on this page.
For the full list in order, check out the Directions Tab, which could be useful to print out and follow along as you tour this side of Maui…
Waterfall On The Waikamoi Stream
Haipuaena Falls
Chings Pond
Wailuaiki Falls
Lower Wailuaiki Falls
Kopiliula Falls
Kapaula Gulch
Hanawi Falls
Makapipi Falls
Nahiku Pond
Paihi Falls
Hahalawe Gulch
Puaa Luu Falls
Kukuiula Falls
See the list below…
Heading towards Hana…
Twin Falls [by mile post 2]
Waikamoi Stream [just before mile post 10]
Lower Puohokamoa Falls [0.8 miles past mile post 10]
Upper Puohokamoa Falls [by mile post 11]
Ha'ipua'ena Falls [0.5 miles past mile post 11]
Punalau Falls [0.25 miles past mile post 13]
Ching's Pond [just before mile post 17]
Lower Waikani Falls [Wailua Settlement, turnoff past mile post 18]
Upper Waikani Falls [0.3 miles past mile post 19]
Wailua Iki Falls (Wailuaiki Falls)[0.9 miles past mile post 20]
Lower Wailua Iki Falls (Lower Wailuaiki Falls)[0.2 miles past mile most 21]
Kopiliula Falls[0.9 miles past mile post 21]
Pua'a Ka'a Falls [0.6 miles past mile post 22]
Kapaula Gulch[0.6 miles past mile post 23]
Hanawi Falls[just past mile post 24]
Makapipi Falls[just past mile post 25]
Nahiku Pond[Nahiku Road, turnoff just past mile post 25]
Helele'ike'oha Falls ['Ula'ino Road, turnoff near mile post 31]
Going beyond Hana…
Paihi Falls[just before mile post 45]
Wailua Falls [0.7 miles past mile post 45]
Hahalawe Gulch[just before mile post 43]
Pua'a-lu'u Falls[0.1 mile past mile post 43]
Pools of 'Ohe'o [just before mile post 42]
Pipiwai Trail to Waimoku Falls [same stop as Pools of 'Ohe'o]
Kukui'ula Falls[just beyond mile post 39]
Alelele Falls [0.3 miles past mile post 39]
For a bit of context, we generally stay on the west side of Maui in either Lahaina or Ka'anapali. The drive from say Lahaina would require us to take Route 30 to Route 380 (taking roughly an hour without traffic). Once we're near the town of Pa'ia, we'd then be on Hwy 36 (becoming the Road to Hana or Hwy 360). Getting to Hana would take at least 2 hours drive (45 miles) east of Pa'ia without stops.
Related Top 10 Lists
No Posts Found
Featured Images and Nearby Attractions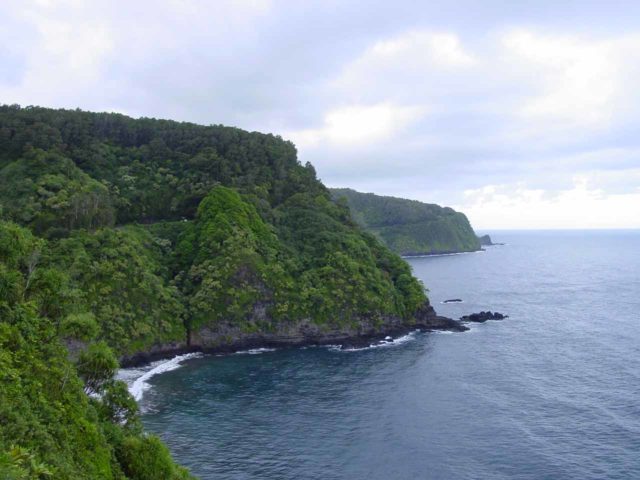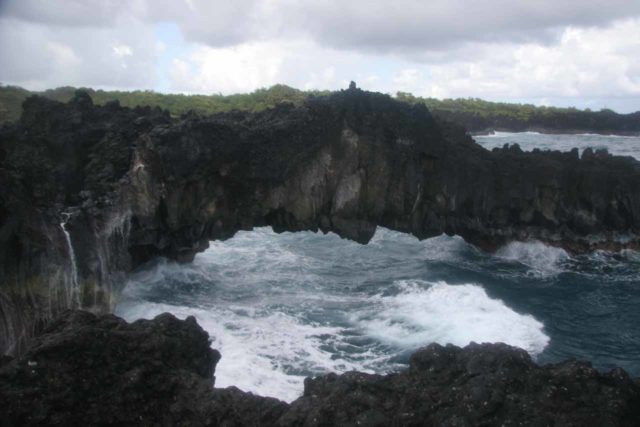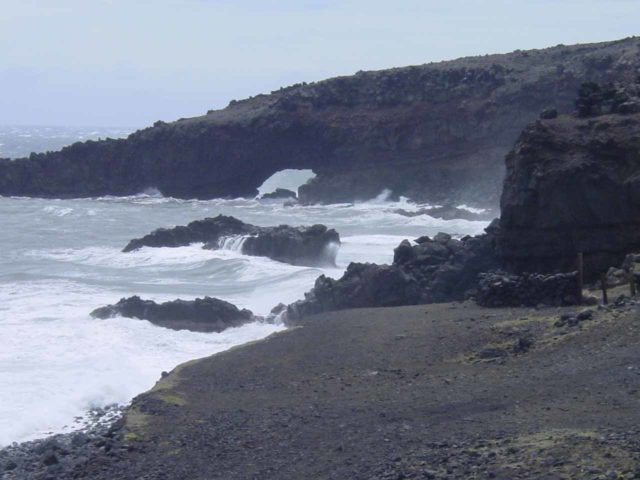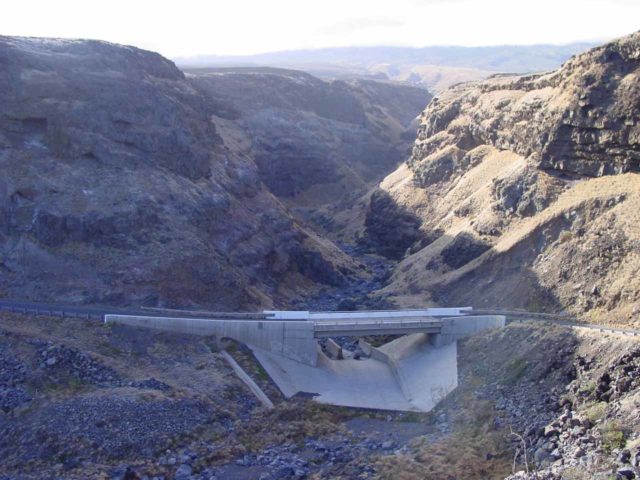 Tagged with:
maui, hana, piilani, hawaii, waterfall, oheo, lahaina, kaanapali, east maui, paia, kahului
Visitor Comments:
No users have replied to the content on this page
Visitor Reviews of this Waterfall: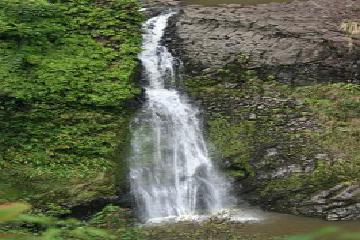 Unknown Hana Highway Waterfall
February 22, 2013 10:36 am
-
Being in Maui some time ago I drove along the wonderful Hana Highway. I'm a waterfall lover and specially appreciated the large amount of them I found there. But there's one, which picture is included, I couldn't identify. It's between Upper Waikani and Lower Wailuaiki ones and can be seen at the left side from… ...Read More