About Morsarfoss
---
Hiking Distance:
roadside
Suggested Time:
---
Date first visited:
2021-08-08
Date last visited:
2021-08-08
---
Waterfall Latitude:
64.11473
Waterfall Longitude:
-16.88597
---
Morsarfoss (Morsárfoss) was proclaimed to be the newest and latest tallest waterfall in Iceland at 228m tall, which would dethrone Glymur, which previously held that distinction at 196m.
This waterfall is the result of the rapidly receding Morsárjökull Glacier (an arm of the larger Vatnajökull Glacier), which reportedly made its first appearance in the Summer of 2007.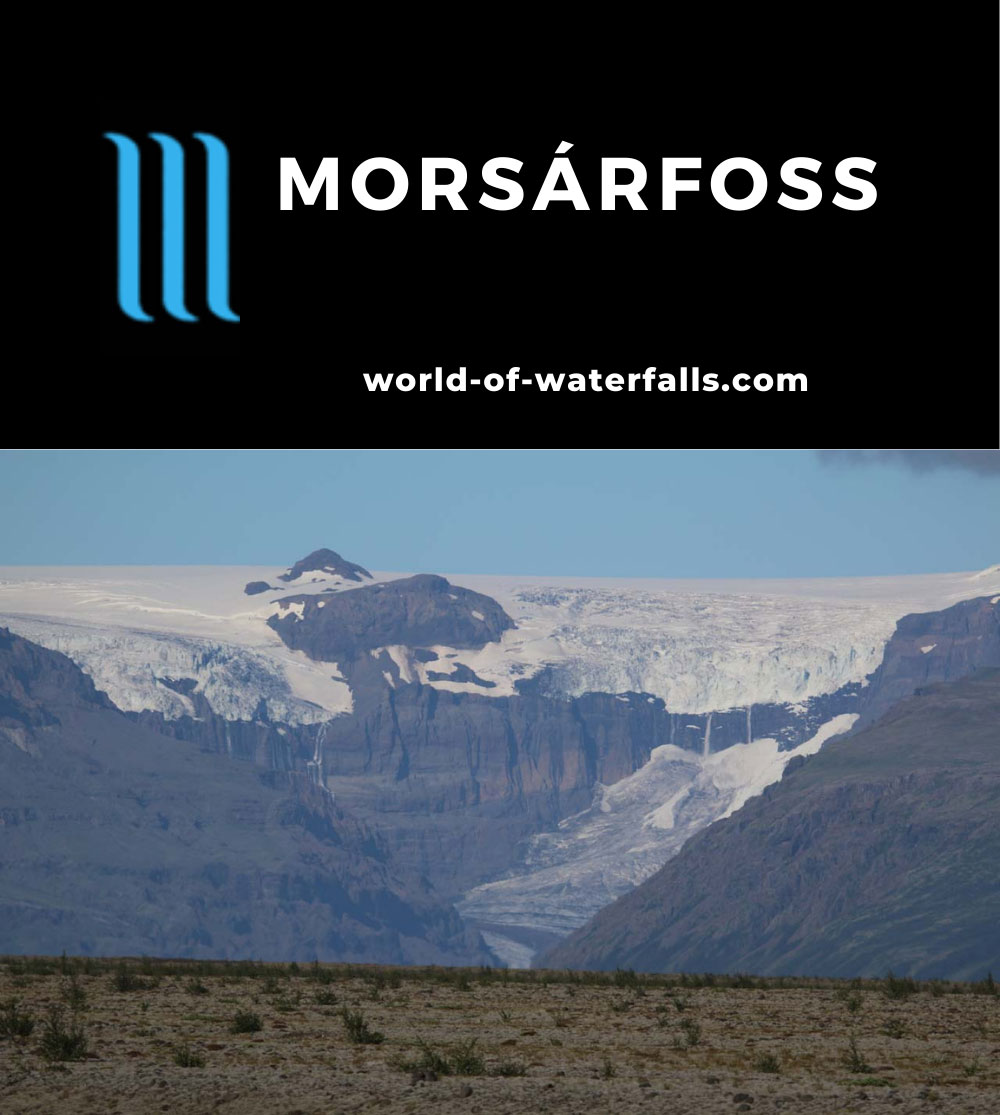 Coincidentally, that Summer was when our first visit to Iceland took place though the literature still held that Glymur was the tallest waterfall in the country before someone started to measure the appearance of Morsárfoss.
As the discovery started to circulate, a naming contest was held, and ultimately the name Morsárfoss was decided to be this waterfall's name.
In any case, as you can see from the photograph above, there are problems with the assertion of Morsárfoss being the tallest waterfall in Iceland.
Why Is Calling Morsárfoss Iceland's Tallest Waterfall Problematic?
As I alluded to earlier, if you look at the photograph on the featured image of this page, you'll see that Morsárfoss is still mostly covered in ice as of our last visit in August 2021.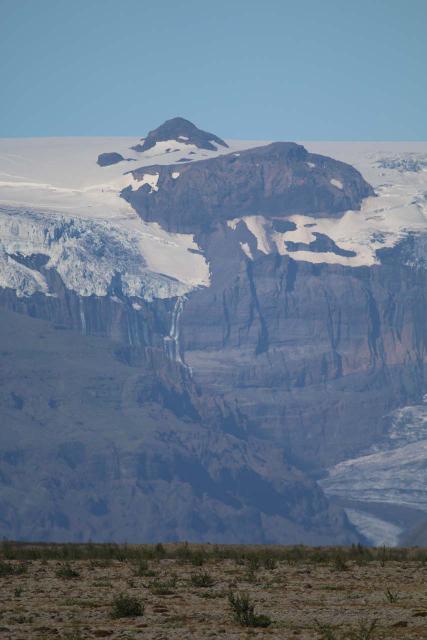 Granted as Global Warming continues to accelerate, the terminus of the glacier continues to recede and expose more of this waterfall as well as others.
In fact, we noticed there are a handful of neighboring waterfalls so this should be collectively called Morsárfossar Waterfalls to be plural.
However, as we have witnessed in the glaciers of Norway, Global Warming has meant that glaciers are now being replaced with new waterfalls.
So who knows if Morsárfoss will retain this title as more of Iceland's glaciers continue to disappear with the acceleration of Global Warming?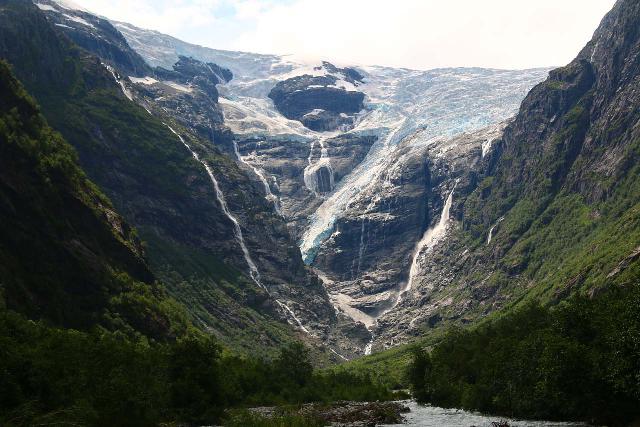 Personally, this is one instance where I have very mixed feelings about seeing new waterfalls or having old waterfalls swell up as a result of disappearing glaciers because it's symptomatic of a planet that is not functioning as it's supposed to.
Further complicating any tallest waterfalls list is the fact that there's no consensus for determining the height of a waterfall.
For example, if you have multiple tiers or a cascade, how far apart must the individual tiers be to count as a singular waterfall as opposed to multiple waterfalls?
There are also other complications concerning how long the waterfall must flow for it to count if it doesn't flow year-round.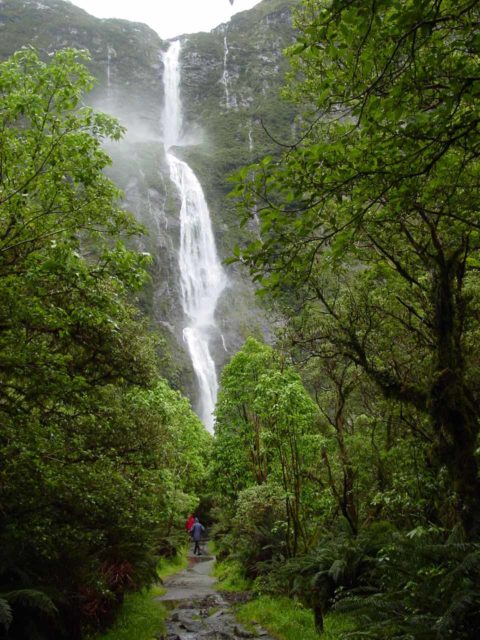 In any case, this debate is almost like a contest to see which mountain has the highest glacier or snow field that will recede enough to cause a drainage down that mountain.
In my mind, comparing Glymur and Morsárfoss is a lot like comparing Sutherland Falls and Browne Falls in New Zealand.
Or, it's like comparing Angel Falls in Venezuela versus Tugela Falls in South Africa.
In all of these cases, it's pretty clear which one would be the preferred waterfall to spend the effort, money, and time to visit.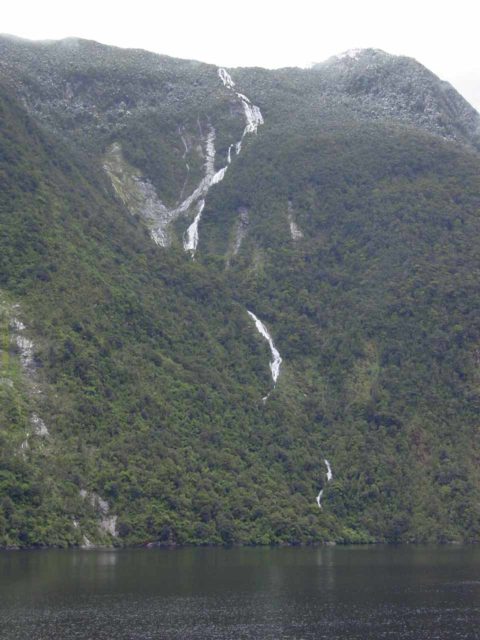 Indeed, the bottom line is that it feels like throwing superlatives like "the tallest waterfall" is really nothing more than contrarian click bait.
It may attract headlines because it challenges what you think you know is the tallest waterfall, but at the end of the day, the new title holder may not be worth the trouble to prioritize.
That's why I tend to take such proclamations of something being one superlative or another like "the tallest" with a grain of salt, and it's why I'm ambivalent about maintaining such lists.
How To Experience Morsárfoss
Thus far, I've been able to witness Morsárfoss from a long distance within the Skeiðarársandur Plains by the Háöuldukvisl Picnic Area (see directions below).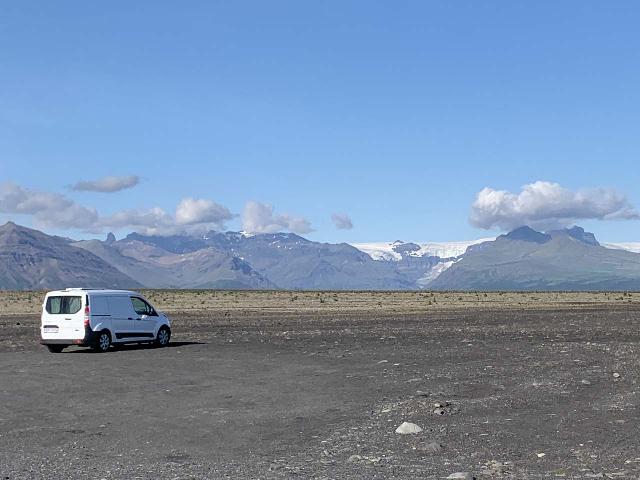 From here, it was roughly 21.5km as the crow flies from the picnic area to the actual waterfall itself so I had to use a powerful 300mm zoom lens to even photograph it properly.
Without it, the waterfall would appear like nothing more than a low resolution dot in a photograph with typical zoom.
If this isn't enough to get your fill of Morsárfoss, then it's possible to extend the Svartifoss hike towards Sjónarsker, where an additional 8km of hiking (or 16km round trip) from there can take you up to the Kristínártindar Peaks.
Yet even from that vantage point, it would still be 6.25km away as the crow flies so it's a lot of work for such a distant view.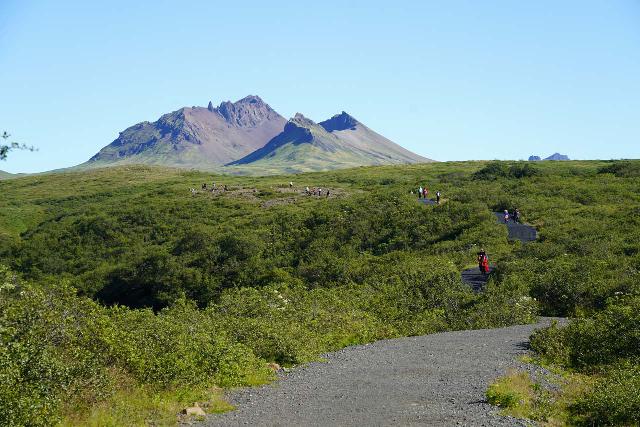 In order to get closer to the terminus of Morsárfoss, you'd have to hike into Morsárdalur (i.e. the valley left behind by the receding glacier).
One way of getting there would be to hike the main Svartifoss Trail to the trail junction by Magnúsarfoss, and then leave the Svartifoss Trail and continue 8km towards the lagoon Morsárlón.
All told, that would be roughly 20km round-trip of hiking.
If you were to incorporate Svartifoss on the hike and then deviate to Sjónarsker before descending into Morsárdalur and eventually Morsárlón, then you're also looking at an additional 8km (16km round-trip) deviation from the 4.3km Svartifoss hike.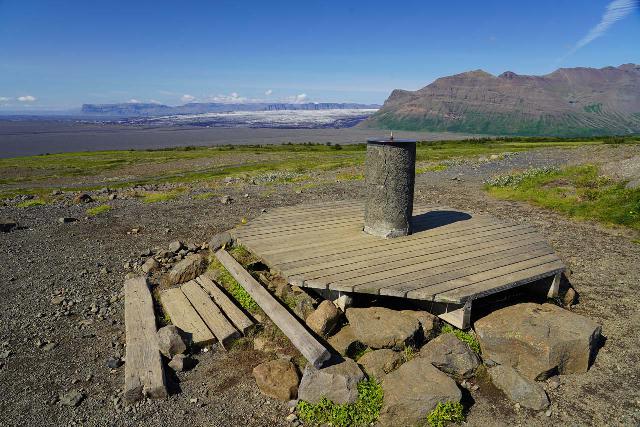 Either way, getting a closeup look at Morsárfoss requires a level of determination that I think is uncommon for a waterfall like this unless you're after glacier views where the waterfalls would be secondary.
Authorities
Morsarfoss (Morsárfoss) resides in the East Region near Skaftafell, Iceland. It is administered by the municipality of Sveitarfélagið Hornafjörður. For information or inquiries about the general area as well as current conditions, you may want to try visiting their website.
I'll first describe how to get to the Háöuldukvisl Picnic Area, which was the easiest way to experience Morsarfoss (Morsárfoss).
Then, I'll describe how to get to the Skaftafell Visitor Center since I'd imagine any further hikes to get closer to the falls would involve either starting from there or driving from to alternate trailheads.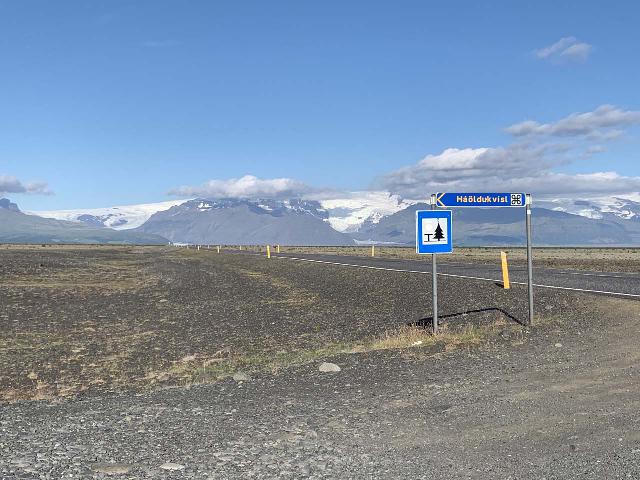 Starting from the main roundabout in Kirkjubæjarklaustur just north of the Skaftá River, we'd continue on the Ring Road east for 52km to an easy-to-miss turnoff.
There's a picnic sign warning of the turnoff ahead, and then there's a sign pointing to the left saying Háöuldukvisl.
Once on the unpaved turnoff, we were able to find parking in one of the empty spaces around the road and see the waterfall from afar.
We didn't continue on the road so we can't say where it goes, but the views of the falls doesn't improve beyond the picnic area where we took most of the photos you see on this post.
Overall, this drive would take about 45 minutes.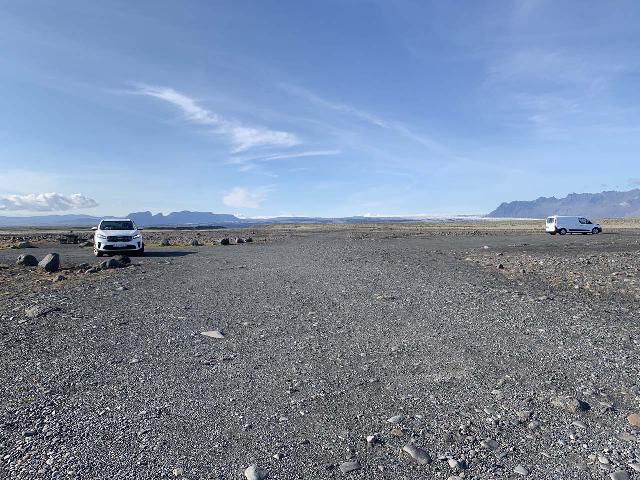 If you're coming from Höfn, then you can drive 5km north to the Ring Road, and then drive 143km to the Háöuldukvisl turnoff on the right.
Overall, that drive would take around 2 hours.
As for driving to the Skaftafell Visitor Center, those directions have already been presented in the Svartifoss write-up.
Anyways, for overall context, the hamlet of Skaftafell (or Freysnes) was 73km (about an hour drive) east of Kirkjubæjarklaustur, 131km (over 90 minutes drive) southwest of Höfn, 307km (over 4 hours drive) southwest of Egilsstaðir, and 328km (about 4.5 hours drive) east of Reykjavík.
Find A Place To Stay
Related Top 10 Lists
No Posts Found
Trip Planning Resources
Nearby Accommodations
Featured Images and Nearby Attractions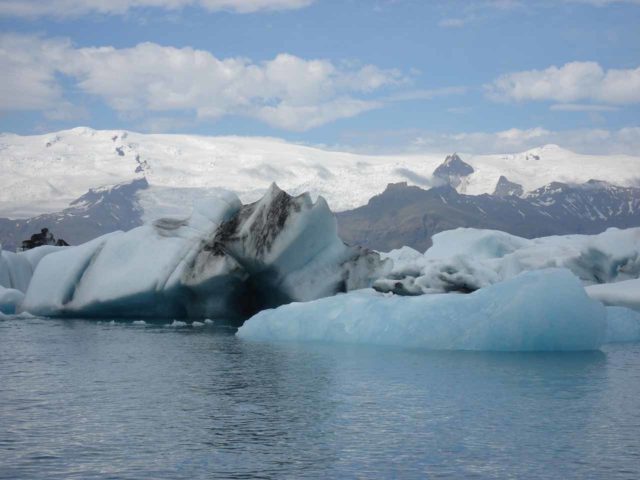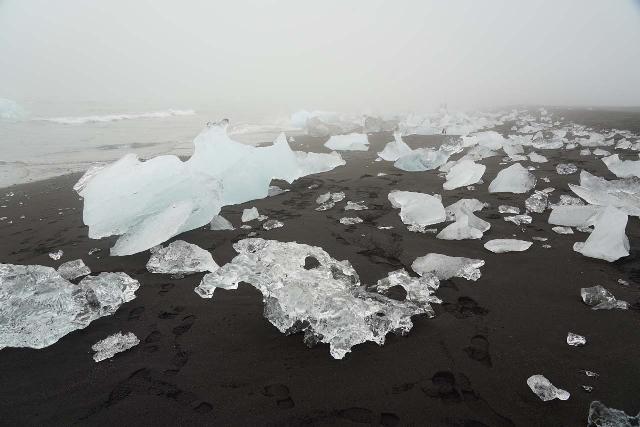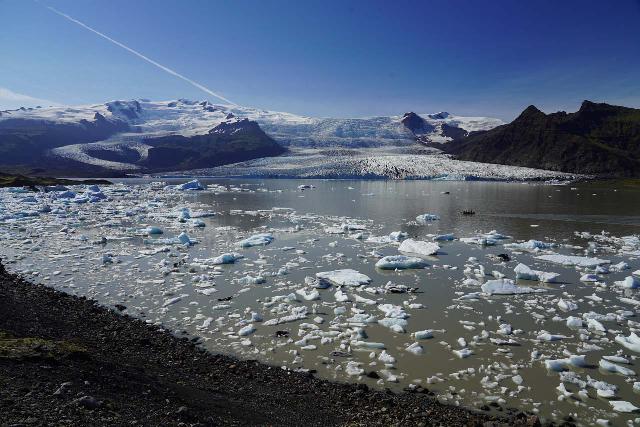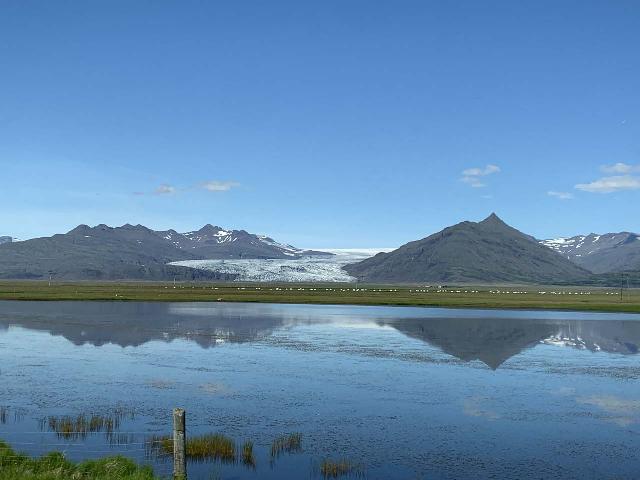 Tagged with:
tallest waterfall, iceland, morsarjokull, vatnajokull, skaftafell, glacier, global warming, haouldukvisl, skeidararsandur
Visitor Comments:
Got something you'd like to share or say to keep the conversation going? Feel free to leave a comment below...
No users have replied to the content on this page
Visitor Reviews of this Waterfall:
If you have a waterfall story or write-up that you'd like to share, feel free to click the button below and fill out the form...
No users have submitted a write-up/review of this waterfall