About Sutherland Falls and the Milford Track Waterfalls
---
Hiking Distance:
53km one-way shuttle
---
Date first visited:
2004-11-29
Date last visited:
2004-11-29
---
Waterfall Latitude:
-44.80151
Waterfall Longitude:
167.72887
Sutherland Falls had to have been by far the mightiest waterfall in New Zealand. Ever since Julie and I knew of its existence, we made it a point to journey to this waterfall no matter how logistically difficult we found out it would be when we were planning for our honeymoon in November 2004. All the visual splendour that whetted our appetite to see this majestic wonder in person had the statistics to back it up as it had a cumulative drop of 580m in three distinct vertical leaps from Lake Quill, making it one of the tallest permanent waterfalls in the world (though Browne Falls in Doubtful Sound could very well have the title of the tallest such waterfall in the country). We even placed it amongst our Top 10 List of the World's Best Waterfalls.
As for logistical challenges, we essentially devoted nearly an entire week of our first trip to New Zealand to make a Sutherland Falls visit possible. That was because we had to tramp the four-day 54km Milford Track to even access the falls, and I forked over the money to do the more expensive guided tramp experience (about 5x the cost of an equivalent independent tramp in 2004) so it would be less of an ordeal, especially since we were on honeymoon. It was probably a good call because our scheduled time on the track happened to be nearly 70% inundated with a rain storm, including our traverse of Mackinnon Pass at the highest point of the tramp.
We knew that booking this tramp had to be done months in advance. I recalled making calls as early as almost a year before our planned trip. That meant that once we were committed, there was no turning back and we really had no choice but to cross our fingers and hope the weather would cooperate (knowing full well that Fiordland lets nearly 7m of rain per year) on our scheduled tramping dates. And like I said earlier, Mother Nature's random whims wasn't so kind to us on our visit in late November 2004.
That said, we were also treated to numerous other waterfalls, which I'll also describe on this page. Such named waterfalls included Hirere Falls, St Quintin Falls, Dudleigh Falls, Lindsay Falls, McKay Falls, and Giant Gate Falls. They really served as landmarks to help mentally break up the long distance Great Walk as you can imagine a long distance one-way multi-day backpack would entail. Indeed, they called this the finest tramp in the world (a claim I'm sure would be debatable depending on who you talk to) largely because of the waterfalls, the alpine and valley views throughout, and its grand finale at the famed Milford Sound (after starting at the north end of Lake Te Anau).
I'll describe our Sutherland Falls experience on this page by walking you through our Milford Track experience (knowing full well that independent trampers will have a different experience as their routes were staggered and in different accommodation than what we were allowed to do)…
Since we did the more expensive guided tramp of the Milford Track through Ultimate Hikes, we only had to drive to their office near the centre of Te Anau (just a few buildings north of the Visitor Centre) since that was where we were staying. I believe they tend to cater to guests starting and ending in Queenstown, which was why we had to arrange for our own transport to leave the car at their Te Anau facility during our multi-day tramp.
Hardier independent trampers were supposed to find transport or drive to Te Anau Downs (by the Boat Harbour section of Lake Te Anau) about 30km north of Te Anau along SH94. The boat shuttle would then take them up to the start of the track at the head of Lake Te Anau.
For more context, Te Anau was about 171km (2 hours drive) southwest of Queenstown and 153km (2 hours drive) north of Invercargill.
Trip Planning Resources
Featured Images and Nearby Attractions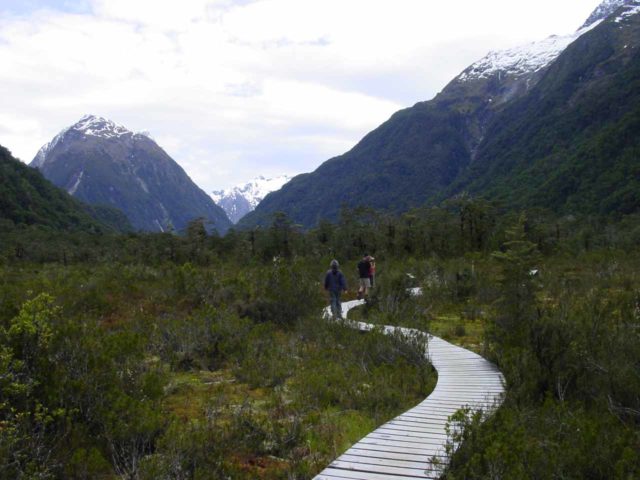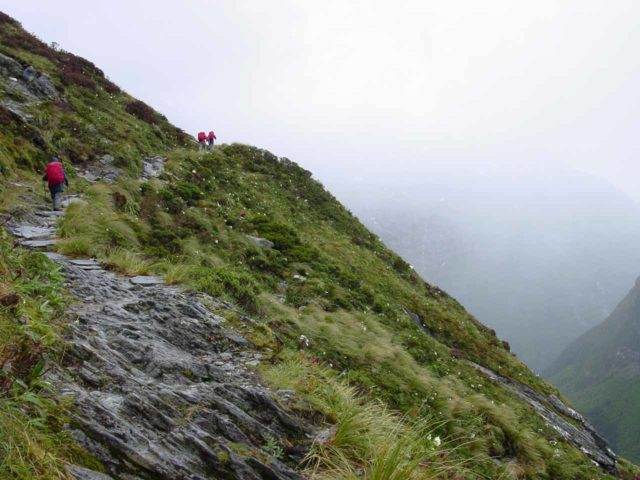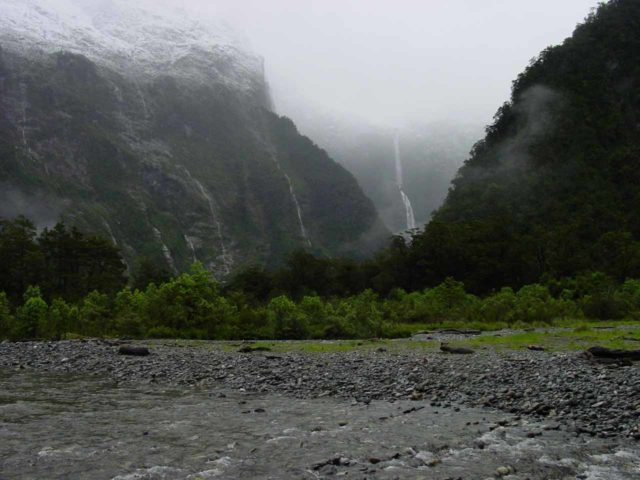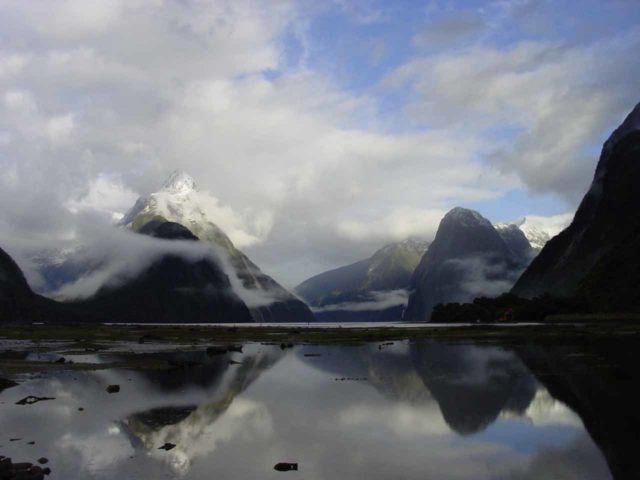 Tagged with:
milford, fiordland, milford track, southland, south island, new zealand, waterfall, mackinnon, lake quill, giant gate falls, mackay falls, quintin falls, hirere falls, great walks, lindsay falls, dudleigh falls, roaring burn, arthur, clinton, te anau
Visitor Comments:
Milford track guide
September 21, 2010 1:13 pm
-
This is the most beautiful spot I ever had. It has very unique features in it such as the flora and the fauna, bird life, mountains, rivers etc. High precaution must be taken as it is said that precaution is better than cure. Visiting Milford Track, Routeburn Track, Kepler Track, Greenstone Track, Capels Track, Heaphy… ...Read More
Visitor Reviews of this Waterfall: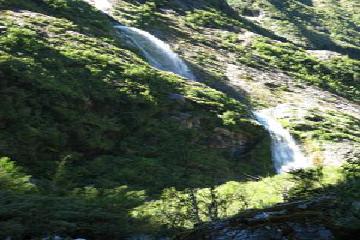 Unforgettable Day! (Hirere Falls)
March 26, 2010 12:00 pm
-
It was a beautiful sunny day when a friend and I recently walked along the Clinton River, Day2 Milford Sound track NZ, on the way to Mintaro Hut. We had very early on noticed the Hirere Falls jetting out like a fire hose from the mountain. After passing the guided walkers' stop-off at Hirere Hut,… ...Read More