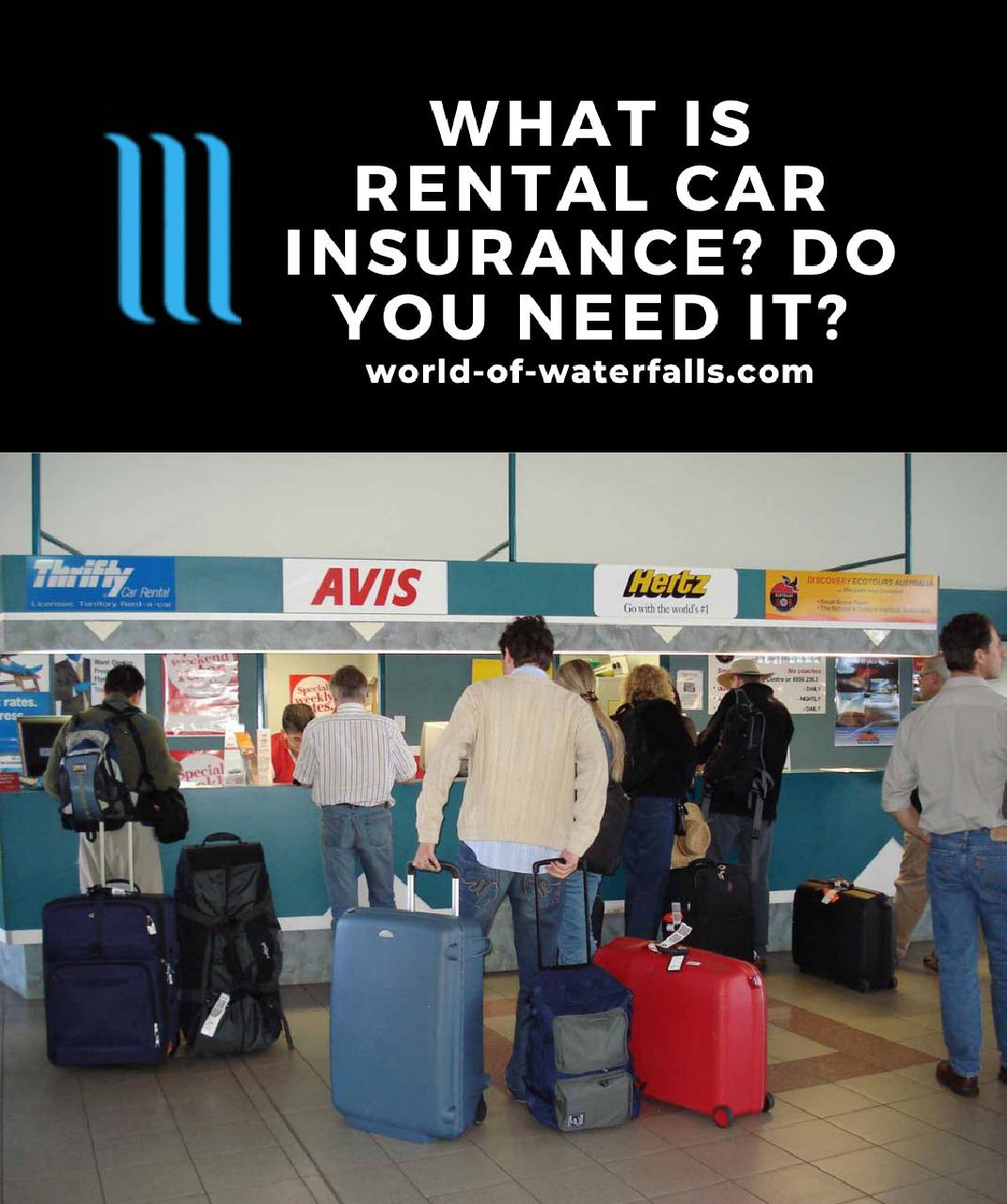 Chasing waterfalls typically means we have to drive to places that are neither well-connected nor that well-known. Therefore, we would typically have to rent (or hire) a car. However, during the course of picking up the rental car, we have to consider whether to accept or decline the agency's rental car insurance coverage. So it's natural to ask: is it necessary? Are we being upsold or scammed?
Indeed, this is one of the last things we want to think about when we just want to get the car and start driving off with it. It is especially not a pleasant thought if we've flown somewhere far away and we're coming in tired and not really wanting to think about this issue.
By the way, this doesn't even include the refundable deposit that we might have to pay (and get back upon returning the rental car) regardless of whether or not we buy the supplemental car rental insurance.
In this article, we answer these questions through the lens of our own lived experiences. As you'll see, we've had the misfortune of dealing with the consequences of things happening to the rental car while we've driven it. Indeed, it turns out that this is not a topic to dismiss so easily unless you're willing to get blindsided by unexpected costs.
What Is Rental Car Insurance? What Does It Cover?
Rental car insurance is basically optional coverage that we can purchase through the rental car company. As you'll see, it's technically not an insurance. However, we'll run with this terminology because it does accomplish that piece of mind promise that typical insurances are theoretically supposed to deliver.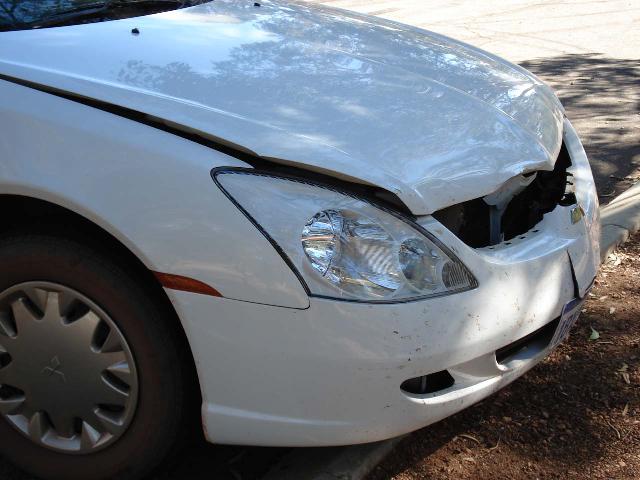 Anyways, rental car insurance coverage protects the rented vehicle from damage or injury while we were in possession of it (i.e. from the time we leave the rental agency with it to the time we return it).
There are actually four main aspects of rental car insurance coverage:
Loss Damage Waiver (LDW) or Collision Damage Waiver (CDW) – covers damage done to the rental car
Supplemental Liability Insurance (LSI) – covers damage or injuries to other driver if accident is our fault while driving rental car
Personal Accident Insurance – pays out injuries to me or my fellow passengers while in the rental car
Personal Effects Coverage – covers cost of replacing our personal belongings if stolen from the rental car
Of all the these aspects of rental car coverage, the Loss Damage Waiver (LDW) or Collision Damage Waiver (CDW) is the main one that rental car agencies try to push.
It's also the one that we pay the most attention to as far as paying extra for rental car insurance is concerned.
Technically, the rental agency "insurance" is not really an insurance at all, because they add to the rental car rate up front so really no insurance company would be involved at all.
Why Should I Buy Rental Car Insurance?
The basic idea behind purchasing rental car insurance (or any kind of insurance in general for that matter) is to save ourselves from paying a lot of money in damages should something unforeseen happen while driving the rental car.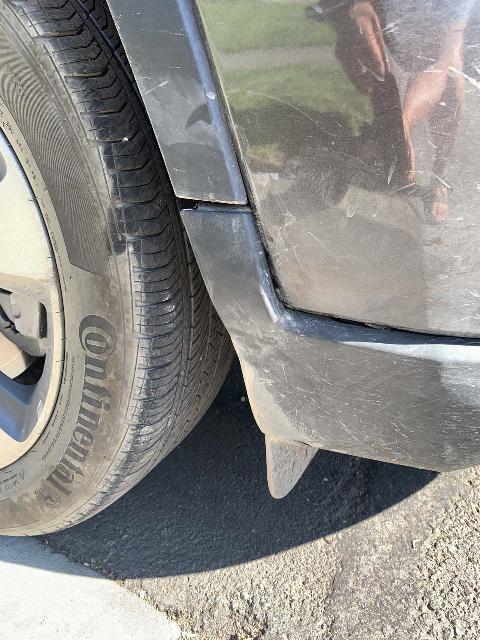 Let's face it. Stuff happens in life that doesn't go our way.
The question then becomes whether we can financially weather the expenses resulting from that unforeseen event.
And in the case of rental car insurance, can we protect ourselves financially should an accident or damage occur while driving the rental car?
So in theory, buying car rental insurance (especially the CDW) from the car rental agency would at least let us return the rental car without any further surprise charges.
This, of course, assumes that we haven't violated the terms of the rental agreement.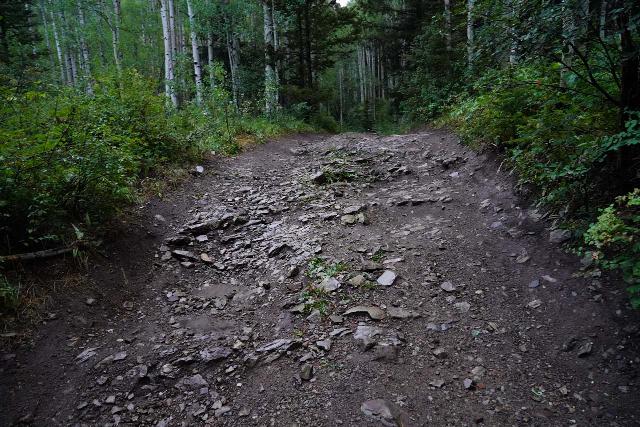 For example, did we cause damage on a four-wheel-drive road? hit wildlife between dusk and dawn? violate traffic laws that resulted in the accident?
However, without the car rental insurance, then we'd be subject to the unexpected costs (who knows how much that will end up being?) that we'd have to pay out on our own. And it doesn't matter whether the incident is our fault or not.
With insurancy policies that don't involve the rental car agency, then we'd have to file a claim and convince the insurer that the claim is legitimate.
Our experiences with these claims process are that they can be stressful, drawn out (they've typically taken us at least two months), and quite the hassle.
Indeed, we've learned the hard way that the posture of most insurance companies in general is to collect premiums and find any reason to not have to pay out a claim.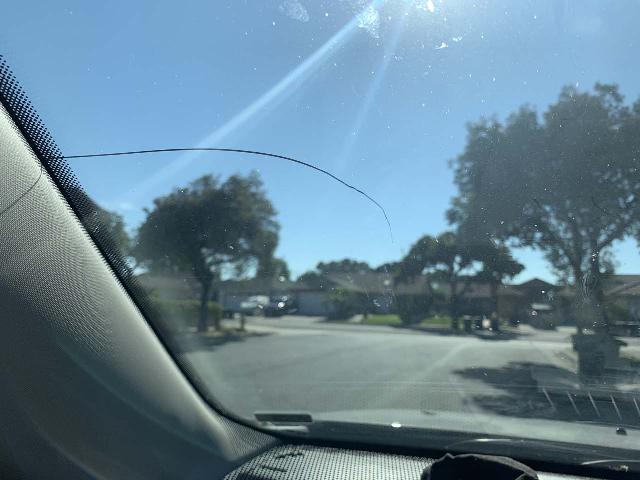 Going back to rental car claims, most of the initial denials that we've experienced tend to be clerical (i.e. maybe something wasn't clear in the paperwork that they've asked for).
So we'd have to be both persistent and careful as well as keeping a level head when dealing with trying to recover money from insurers.
That's why I want to emphasize the hassle factor when it comes to trying to collect on insurance claims, which is the hassle that one can avoid with the rental car agency's upfront "insurance" costs.
How Much Is Rental Car Insurance?
The cost of rental car insurance depends on how much we'd be willing to pay upfront to cover for unexpected expenses incurred as a result of damages or injuries sustained while in possession of the rental car.
For the collision damage waiver (CDW) or loss damage waiver (LDW), we've seen costs range from as little as $12 per day to upwards of $40 per day. Of course, this cost can increase as expenses tend to go up over time.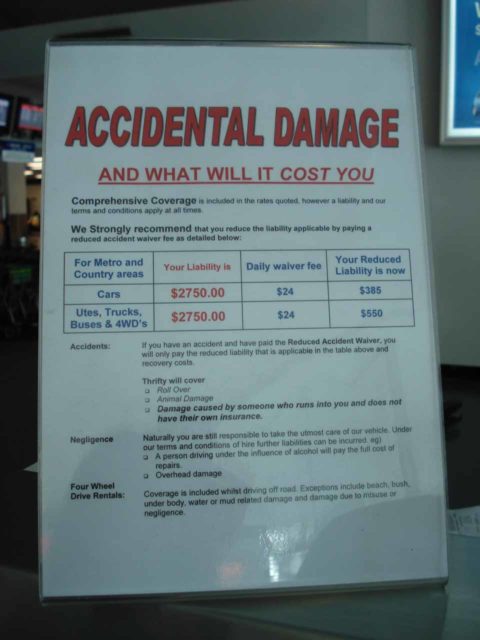 So considering that the cost of a rental can be in the neighborhood of around $30 per day to even as much as $100 per day, this rental car insurance can conceivably double the overall rental cost on just the CDW/LDW alone!
As for the other insurance coverage options offered by the rental car agencies, we haven't really bought them at the rental desk or at checkout upon booking online.
However, if they are included, we'd gladly take them.
Nevertheless, to give you an idea of how much these other coverages cost, then supplemental liability insurance (SLI) can cost around $7 to $20 per day.
Moreover, personal accident insurance can cost around $5 per day, and personal effects insurance can cost around $4 per day.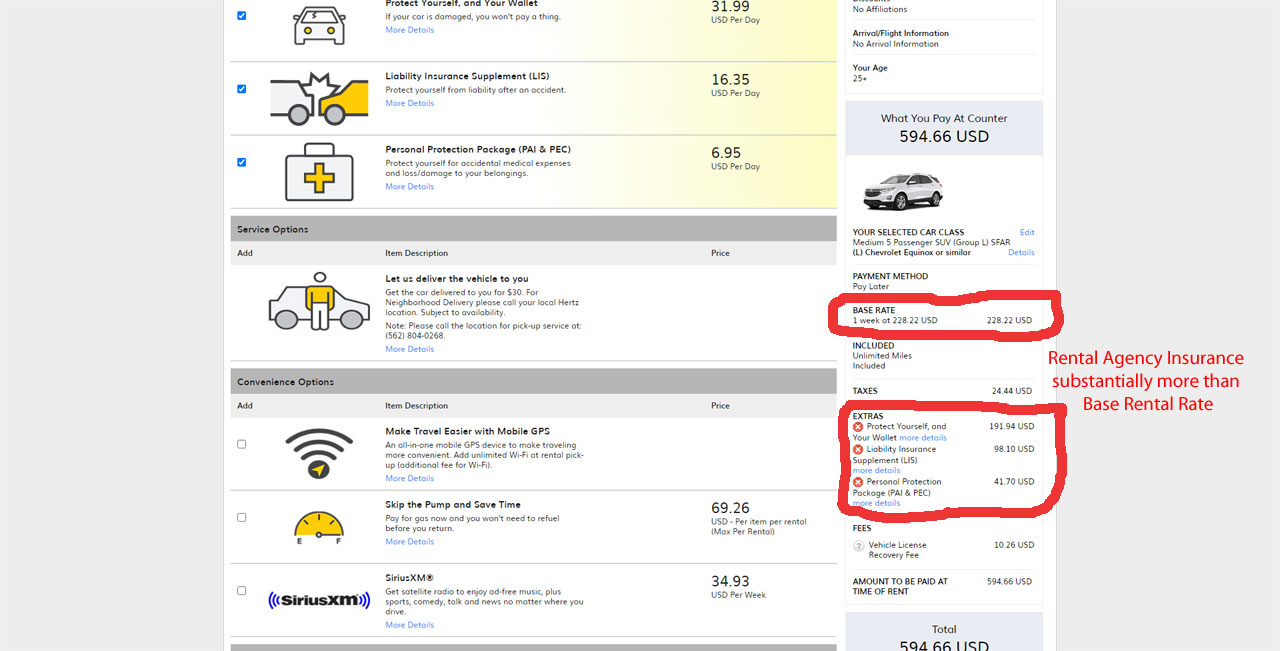 So you can see that the cumulative costs of all this supplemental rental car insurance adds up (possibly even tripling the base rate of the rental)!
When Should I Consider Purchasing Rental Car Insurance?
Since we are US citizens, our purchasing decision depends on whether we rent a car within the United States or whether we rent a car internationally.
Renting The Car Domestically
If we rent a car in the US, we generally let the car rental insurance through our credit card act as the primary insurance and our "normal" auto insurance act as the secondary insurance.
Note that not all credit cards offer this ability.
Case in point, we've had a flat tire while renting a car in Buffalo, New York, and we were ultimately charged around $500 to cover the replacement of the tires (if one was bad, they also replaced its counterpart on the other side) after we had returned the car.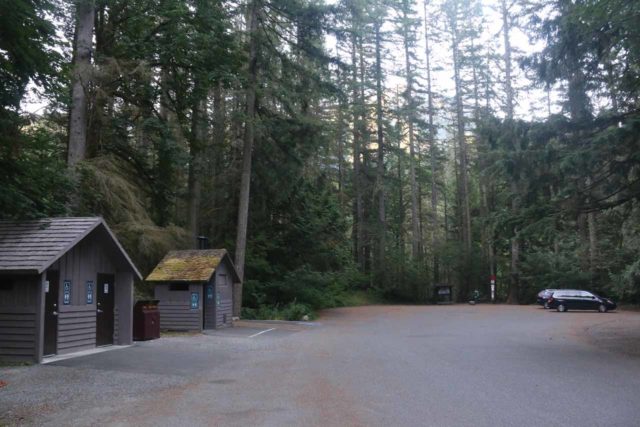 Since our rental was paid for with a credit card that didn't offer rental car insurance (or perhaps we weren't aware of it at the time), we couldn't take out a claim to recoup those costs.
Therefore, that was money we had paid out of pocket that we never got back.
We also couldn't make a claim against our normal auto insurance policy because this cost was within the deductible amount so it wasn't even worth filing a claim (more on this later).
Anyways, having grown up in the US, we generally know and understand the road rules so we're comfortable with the risk of relying on our credit card's rental car insurance should something happen.
Regardless, our normal auto insurance would kick in if we happened to be in a major wreck that would exceed what the credit card would be willing to pay out.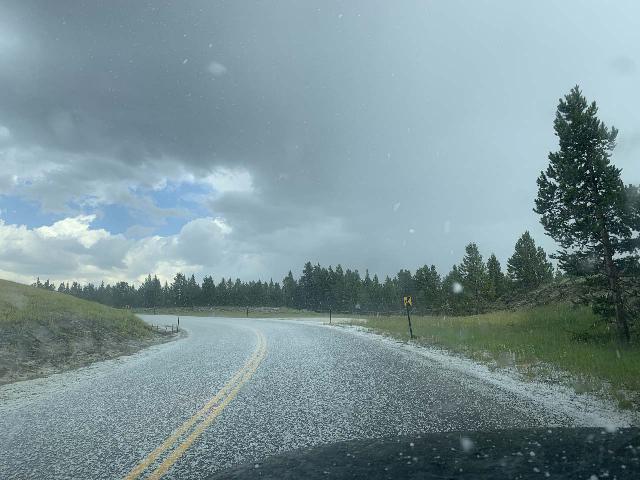 We might consider paying upfront for the CDW/LDW if we knew we would be driving some place that carried higher risk of damage like unpaved roads (especially 4WD roads), if there's a lot of wildlife, or even if there's bad weather (e.g. a possible hail storm).
However, we have to read the fine print (not easy to do when you're in the moment at the rental desk) paying specific attention to whether the coverage becomes void if driving on unpaved roads or other conditions that may or may not seem reasonable.
Then, we'd do the math to evaluate how much extra we'd pay for that rental agency's coverage before determining whether the risk would be great enough to pay for it (or not).


Renting The Car Internationally
If available, we would typically book a car rental through a rental car consolidator like Auto Europe.
Not only would they save us money, but they also spell out whether our rental includes some form of car rental insurance.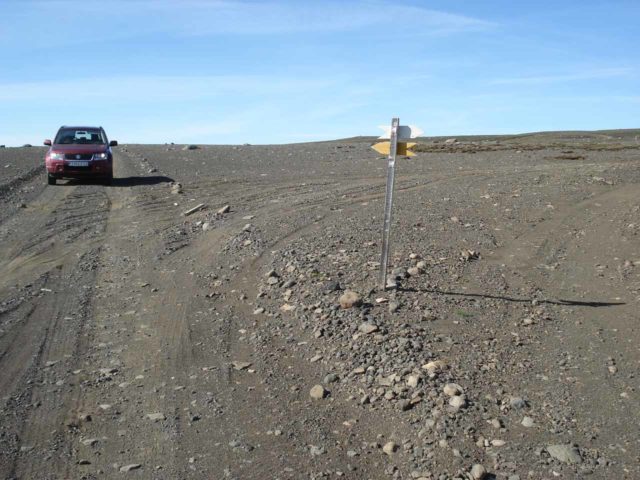 In particular, we look for at least whether CDW/LDW is included, but we also check to see if there's also some form of LSI.
Now if these are not included in our booking, then we would look to supplement our car rental costs with the rental car agency's CDW/LDW upfront cost.
The main reason why we'd rather pay the upfront costs through the rental car agency (or indirectly through Auto Europe) on international rentals is because there are more rules and regulations that we are not accustomed to.
So things like one-way streets, pedestrian-only zones, driving on the left, right-of-way rules (e.g. New Zealand has a confusing one on right or long turns while Melbourne, Australia has hook turns), etc. can increase our chances of an accident.
There can also be a language barrier so trying to settle a case without the ability to properly express our side of the story can be way more trouble than it's worth (especially over the phone).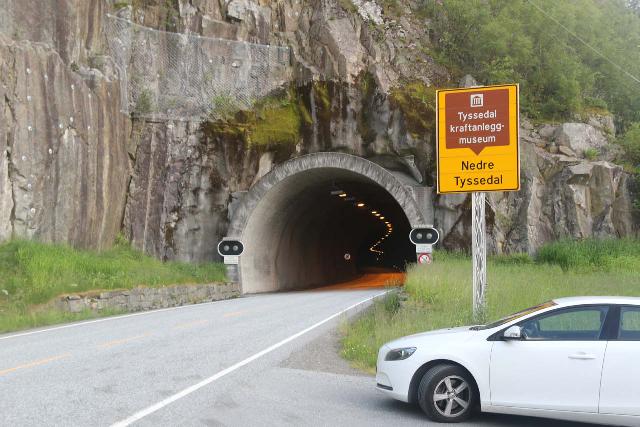 Moreover, when we tried to save money by not paying down the excess reduction costs upfront, we were slapped with foreign transaction fees as well as unfavorable foreign exchange rates.
This happened to us when we actually exercised our MasterRental car insurance (through our Mastercard credit card) while on a road-trip in Western Australia where we caused damage after hitting a kangaroo back in June 2006.
Therefore, it's not only easy to be at fault in an accident, but we're unlikely to be present to defend ourselves in the foreign country.
Besides, losing valuable vacation time to recoup car rental damage costs is something I'd personally rather not deal with.

How Does Rental Car Insurance Work?
While we've established that rental car insurance essentially works by paying for potential damages upfront (which is non-refundable), I want to go into the specifics of how it works.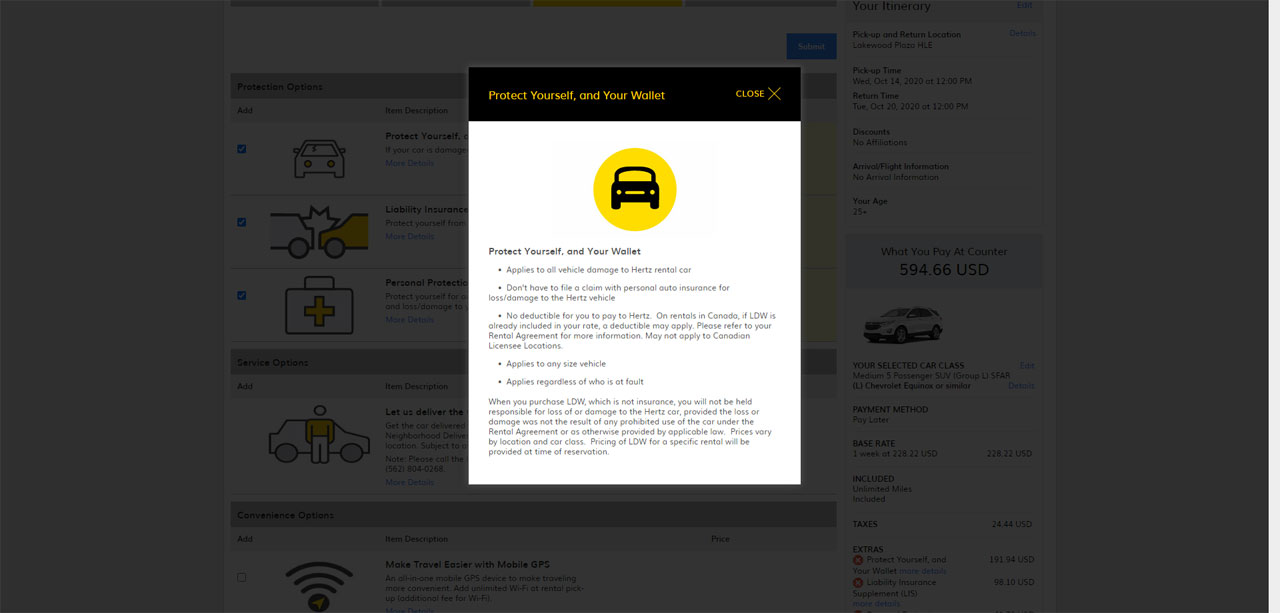 First, I'll explain how it works through our experiences when we did pay for the rental car insurance and wind up testing its hassle-free promise.
Then, I'll explain how we had to work to get our money back through our experiences of going through the car rental insurance claim process offered by our credit card.
Finally, I'll explain why we try to shy away from using our "normal" auto insurance policy when it comes to renting a car.
You'll see that such costs make us reconsider whether we'd want to drive our own vehicle on road trips at all in the name of saving money on car rentals.
Our Experiences Paying for CDW/LDW Upfront Through The Rental Car Agency
Whether we pay for the rental car agency's collision damage waiver (CDW) or loss damage waiver (LDW) upfront online or at the rental desk, we recognize that it's a non-refundable upfront cost regardless of whether we're in an accident or not.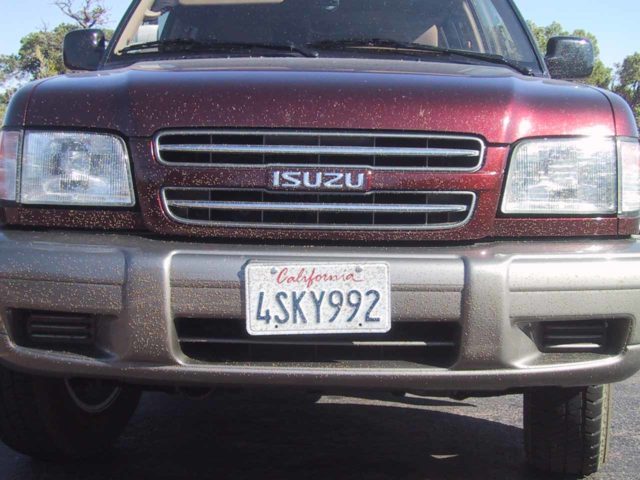 This upfront payment at the potential of some form of rental car loss is essentially hedging our bets against further unexpected rental car loss expenses when we return the car.
However, from a more personal standpoint, we're basically paying for that piece of mind where we'd have one less thing to worry about while in possession of the rental car.
Over the decades of our waterfall adventures, three experiences come to mind where we've managed to hire a rental car in this manner and we've returned the car to the rental agency with no further questions asked.
On the first such experience (which happened in May 2008), we hired a car direct through the rental agency on a one-way road-trip from Sydney to Cairns in Australia.
Over the course of the nearly three weeks of that car hire, we paid the excess insurance down to $0 at the time we procured it at the desk in Sydney.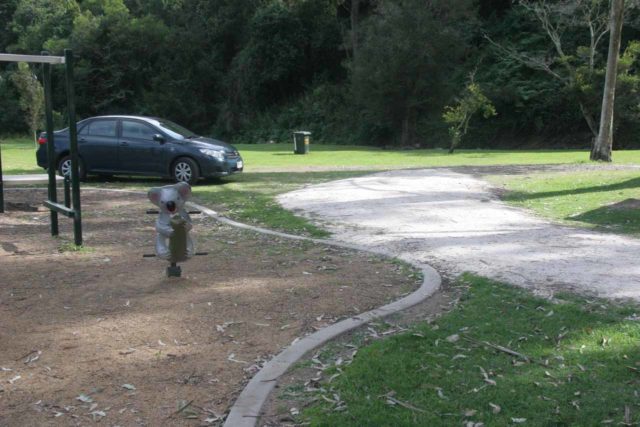 By the time we returned the rental car in Cairns three weeks later, we had somehow scraped the oil-pan protector loose (underneath the car).
Fortunately, we were never charged for it.
On the second experience in May-June 2015, we did a one-way hire of a car from Algeciras, Spain to Barcelona, Spain over a period of nearly 4 weeks.
In this instance, the CDW came with our rental that was booked through Auto Europe, which landed us with the rental agency Europcar.
During the course of this long rental, we had to make two service calls.
The first one involved breaking a passenger-side mirror in a tight parking structure.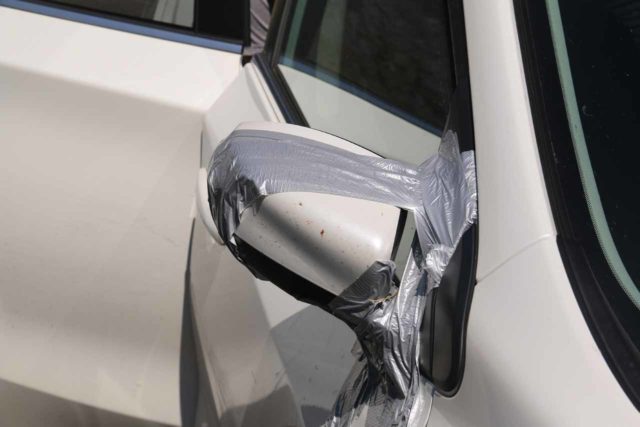 The other involved a preventative measure where we asked to change balding tires before driving into the Pyrenees Mountains (especially with rain in the forecast).
Neither of these incidents incurred any additional charges after we had completed our rental and returned it in Barcelona.
The third experience was in June-July 2018, where we hired a car from Frankfurt, Germany, drove it throughout Southern Germany and most of Austria, before returning it back to Frankfurt over a 4-5 week span.
In this rental, the CDW came with our rental booking through the Auto Europe consolidator working with Hertz.
However, there was some maintenance issue that got our attention when the diesel blue was running low midway through our rental, and the car threatened to not start if it wasn't filled up after so many kilometers driven.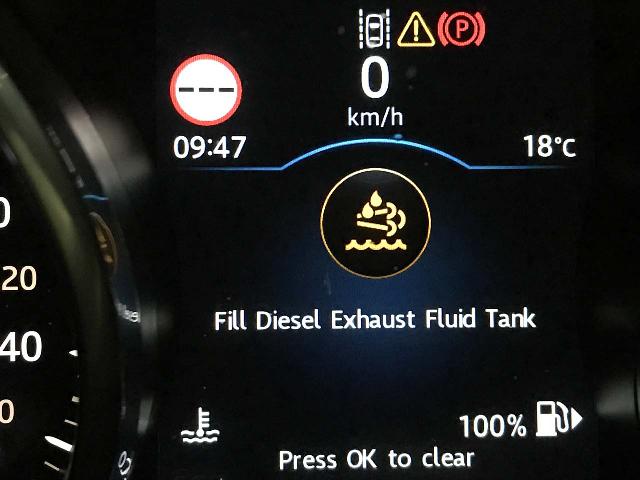 After some conflicting advice from the rental agency, we finally proactively drove the car to a dealership in Salzburg. The rental agency lent us a Jaguar so we went to a Jaguar dealer in the city.
Not feeling safe about doing the maintenance work ourselves, we wisely thought it was better to go through the dealership, which then charged us around 125 euro (or about $150 USD at the time) for the service that we then paid out-of-pocket.
Upon returning the car back in Frankfurt a few weeks later, the rental agency initially refused to pay us back for our out-of-pocket maintenance cost on the rental agency's behalf.
However, about a month or two later, after having involved Auto Europe who helped to mediate the dispute, we finally got reimbursed for our out-of-pocket maintenance cost.
In this instance, the CDW/LDW did not figure into this incident.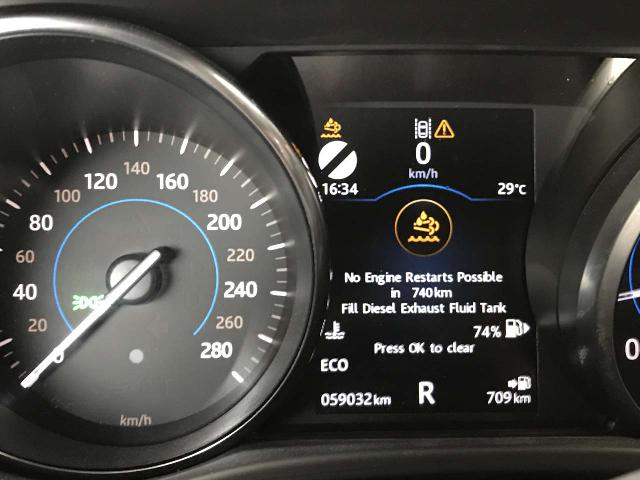 This demonstrated to us the limits of the CDW/LDW as far as damages were concerned, but it didn't seem to handle incidental maintenance-related costs like this.
Our Experiences Recouping Expenses Through Rental Car Insurance Offered By The Credit Card Company
In order for the rental car insurance through the credit card company to come into effect, we must do two things when we sign the rental contract.
First, we must pay for the entire rental with the credit card that offers the rental car insurance program.
Second, we must decline all the optional insurances offered by the rental car agency.
This is so there wouldn't be an overlapping payout situation where say two different rental insurances would pay out for the same damages.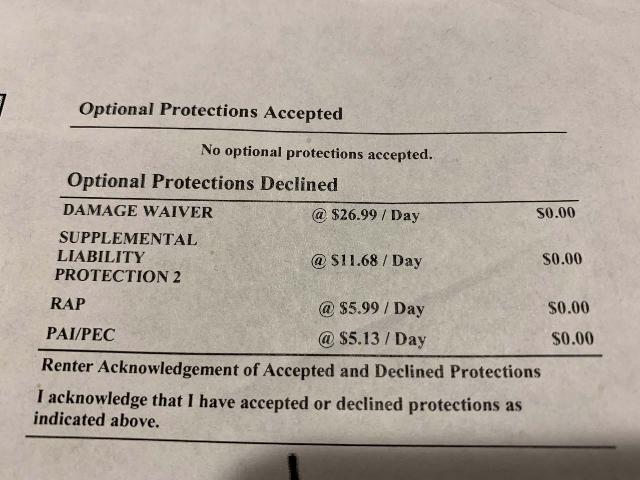 Once those two steps have been established, then we'd use the rental car like any normal rental, and we'd return the car as agreed upon in the contract.
At that point, if the rental agency's inspection sees that there's damage done to the rental car, then we'd get charged either on the spot or later on (likely well after we're back at home).
Next, we'd owe the rental car agency the additional charges, and then we'd have to file a claim with the credit card insurance to get back the additional charges that we paid out-of-pocket.
Therefore, the burden of proof is on us to convince the credit card insurance that the claim is legitimate, and there's typically a laundry list of documentation that we have to provide in support of this claim.
This includes (but is not limited to):
A copy of the initial and final car rental agreements
The rental agency's statement of claim document (which should indicate the costs we were responsible for and any amounts paid towards the claim)
A copy of the police report or accident report (if applicable)
Final estimate of repairs and damages from the rental car agency
Two photographs of the damaged vehicle
Credit card transaction proving we paid for the car rental with the credit card participating in the rental insurance program
Rewards points transaction proving we used the credit card's rewards that also participates in the rental insurance program (if applicable)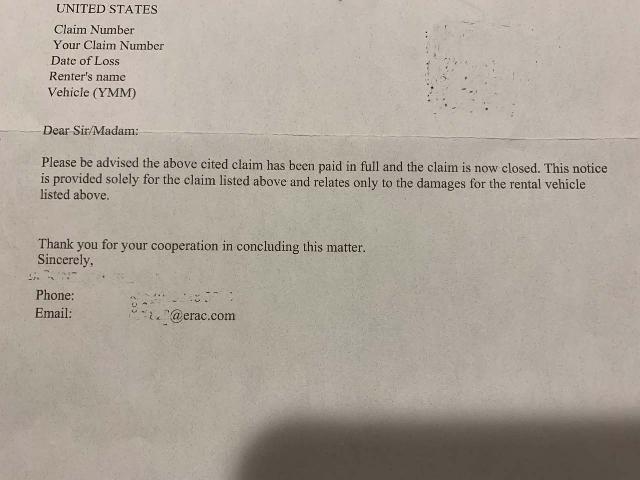 Only once the credit card insurance approves of the claim, then we'd finally get paid the amount asked for in said claim (which hopefully covers the amount we were charged out of pocket to begin with).
As you can imagine, this can be a long, drawn out, and very inconvenient (even stressful) process.
So given the context of the hassle to get the money back from paying for additional expenses out-of-pocket, maybe the decision to save on the increase in rental car rates for that CDW isn't so automatic after all.
To further illustrate this point, there are two incidents that come to mind regarding how we exercised the rental car insurance offered through the credit card company.
The first incident happened in June 2006 when we filed a claim to recover $4400 AUD (or about $2915.94 USD) in rental car damages after hitting a kangaroo not far north of Perth, Western Australia.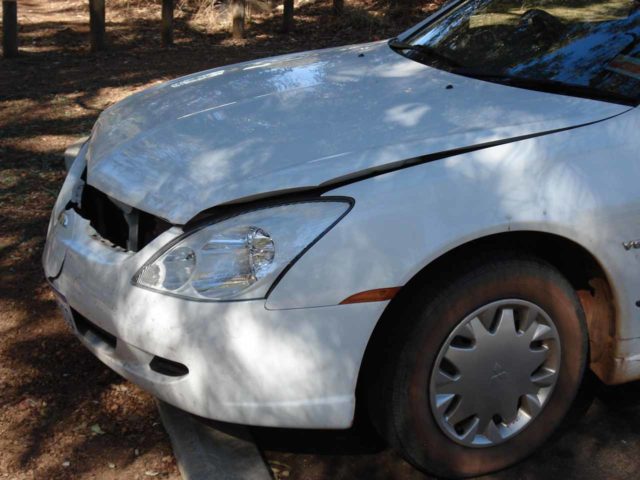 We've detailed the claims process in this write-up. But to make a long story short, we wound up recouping all but about $480.57 USD after accounting for taxes, foreign transaction fees, and some uncompensated administrative errors by the rental agency.
For the second incident, it happened in July-August 2020 when we filed a claim to recover $750 charged for a cracked windshield and some damage to the passenger side front bumper.
Both of these damages were the result of debris on the interstate highways.
Upon returning the car, the rental agency's representative asked for our auto insurance policy information since we didn't have the credit card's rental car insurance information immediately on hand.
So from providing him that information, we were eventually charged $750, which was our auto insurance policy's deductible.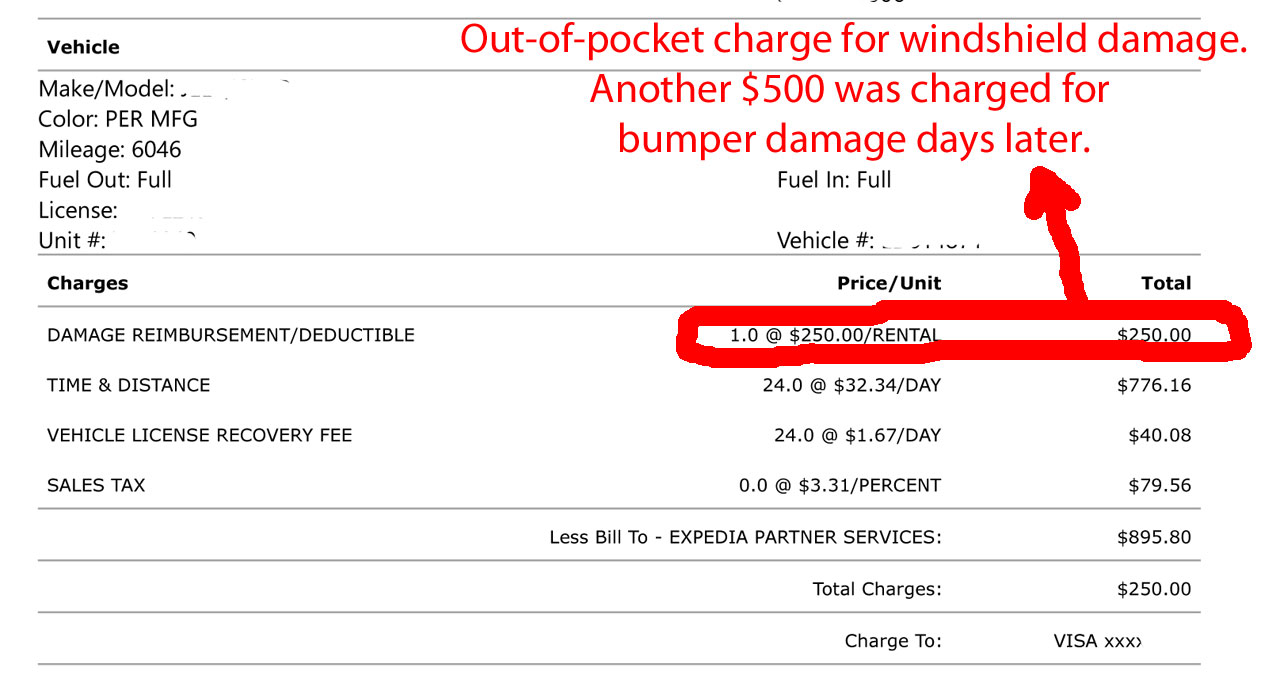 Of course, this didn't sit well with us because our intent all along was to exercise our credit card company's rental car insurance as the primary insurance (with no involvement from our "normal" auto insurance).
To make a long story short, we then filed a claim with the rental car insurance company from our credit card, and we followed through on the process to submit the required paperwork they asked for.
We then followed up with both the rental agency (to ensure they weren't dragging their feet on providing the final estimate of the repair) and the credit card rental car insurance claims handler (to ensure they got everything they needed).
After a bit of waiting as well as persisting through a denial to our claim, we eventually got back the full $750 after around two months since returning the rental car.
Indeed, based on these two experiences, I'm under the impression that this would be the typical hassle that we'd have to put up with as a result of saving on not paying the upfront cost of supplemental insurance or damage waivers to the rental agency.
Why We're Very Cautious About Relying On Our Auto Insurance For Rental Cars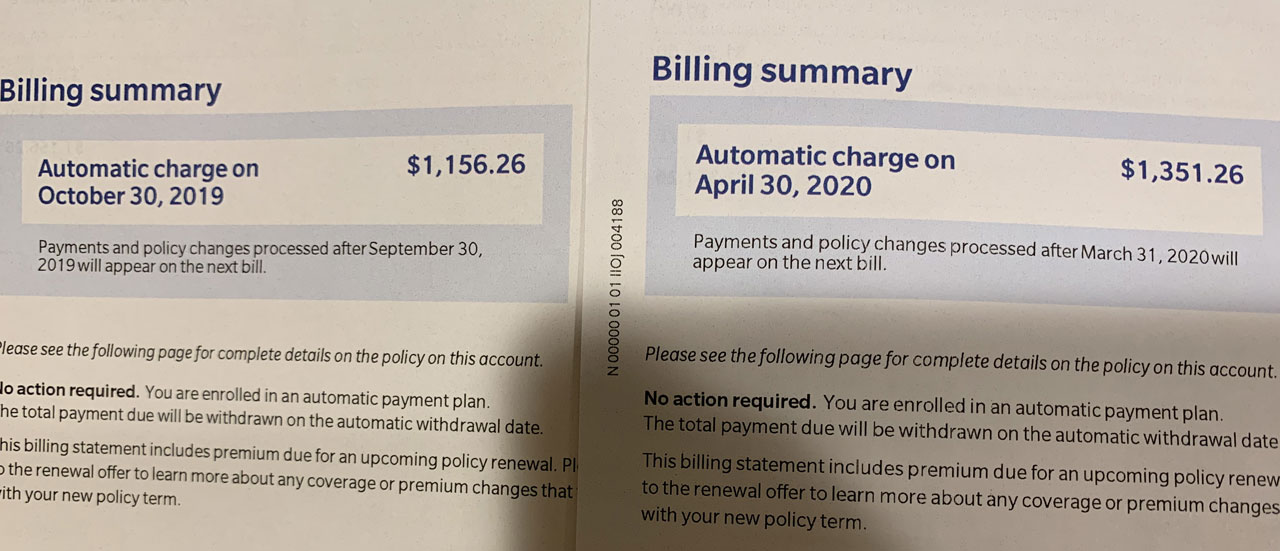 Within the United States, our coverage situation is such that we have our standard auto insurance (which is mandated in the state of California; not sure about other states), and our premiums typically cost between $2000 to $3000 per year (though it's always rising).
This "normal" auto insurance covers us any time damage or injury occurs while driving a car in the United States after spending beyond our deductible of around say $750 USD.
While there appears to be common advice spread about on the internet to forego the rental car insurance on the grounds of relying on our normal auto insurance policy, we think this can be bad advice.
First, whenever we file a claim through our normal auto insurance company, we can expect our premiums to rise.
Heck, we've seen our auto insurance premiums rise 20% (nearly $200 from one six-month term to another) just because the amount of miles driven on our own personal vehicle jumped when we took it on a road trip instead of renting a vehicle on that trip.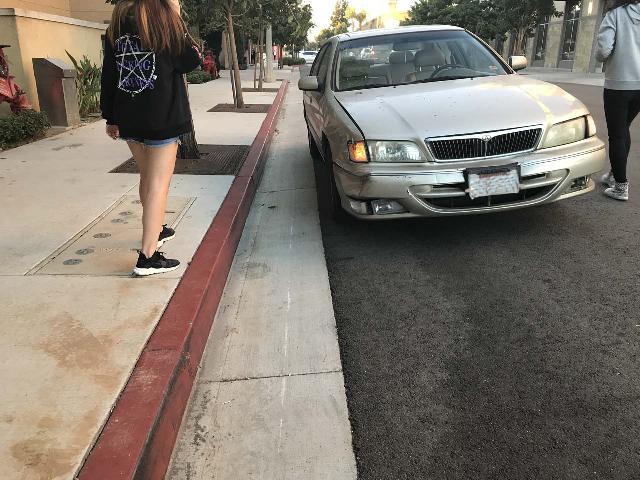 So I can easily imagine how an auto insurance company can penalize us for making them pay out thousands of dollars or more over a major car wreck. Heck, even "minor" damage to the vehicle costing just a few hundred dollars can result in a disproportionate jump in our premiums!
Anyways, over the years that we've paid the increased auto insurance premiums for that one road-trip using our own car, that more than made up for the cost of a single car rental expense. Needless to say, this was an expensive lesson learned that we still pay to this day.
In fact, the premiums continue to rise for reasons that are unknown to us, and it seriously makes us want to consider switching the auto insurance company. That said, we would never really know how good a company is until we file a claim with them so it's hard to evaluate if the lower premiums and higher deductibles would be justified.
It's for this reason that we'd want to steer clear of using our primary auto insurance whenever we can, and we'd also want to avoid taking our personal vehicle on road trips.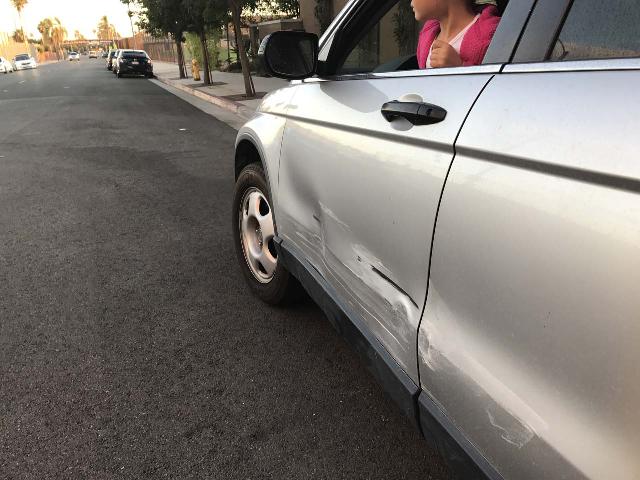 So why even have primary auto insurance to begin with? Well, besides being mandatory in the state of California, they're still there to protect us if there's a larger auto accident. Under such circumstances, if we weren't covered, the overall costs would exceed the $750 deductible and could bankrupt us after the whole ordeal has passed.
If we're trying real hard not to pay the upfront costs with the rental car company for the extra damage and liability waivers (like CDW, SLI, etc.), only then would we consider the credit card rental car insurance.
Indeed, going through our auto insurance policy for a rental car really is our last resort.
Final Thoughts / Conclusion
Ultimately car rental insurance boils down to balancing between risk tolerance and the hassle of recouping unexpected rental car expenses beyond what we paid for as agreed upon on our rental contract.
The risk comes from assessing how likely we think damage might happen to the rental car while it's in our possession. As much as we'd like to think nothing will happen to it, we're living proof that things can and do happen.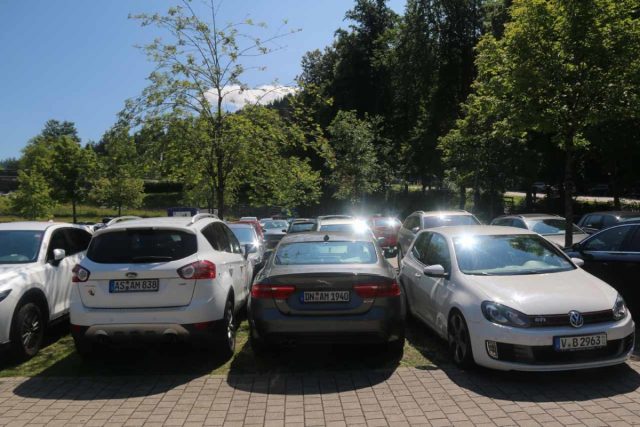 Maybe it's our bad luck, but whatever the case may be, we have to come to terms with the fact that we're not immune to calamities happening while driving a rental car.
Then, there's the hassle of having to spend a lot of time and being persistent about pursuing the additional expenses we had to pay out-of-pocket should we be involved in an accident or caused some damage to that rental car.
Can we maintain this pursuit for at least two months (which has been the time it takes to go through the claims process)?
And we'd have to balance all that against the cost of possibly doubling or even tripling our rental car rates in order to get that piece of mind of not having to bother with the whole ordeal in the first place. So is it worth the steep price?
Indeed, at the end of the day, dealing with insurances in general is like putting a price on relieving ourselves of one worry or another (i.e. it's for the sake of our own piece of mind).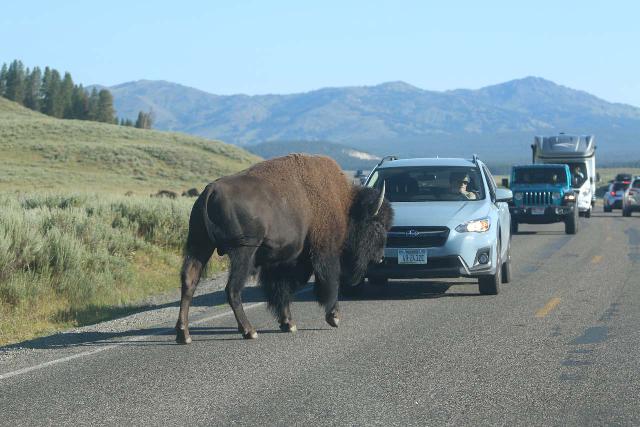 It's almost like we're placing bets against our own bad luck (though there can be defensive driving tactics to reduce the chance of that bad luck being realized).
Anyways, the fact that we've personally gone through these insurance claim ordeals seemingly more often than the average person maybe says something about our luck.
That said, we've been successful (knock on wood) both times we've gone through the credit card rental car insurance, but it's not a pleasant experience, and there are no guarantees that we'll be successful the next time a rental accident occurs.
As a result, all these worries still make us consider going through the rental car agency's CDW/LDW if the price is right.
So you see, this is not as easy of a decision as you might be led to believe no matter what other advice to the contrary you might be reading on the interwebs.
Hopefully through our lived experiences, you are now empowered to make your own decisions for your given situation…
For more information about car rental insurance (especially if you seek to self-drive in Europe), you can read this article, which further delves into this topic.
Visitor Comments:
Got something you'd like to share or say to keep the conversation going? Feel free to leave a comment below...
No users have replied to the content on this page