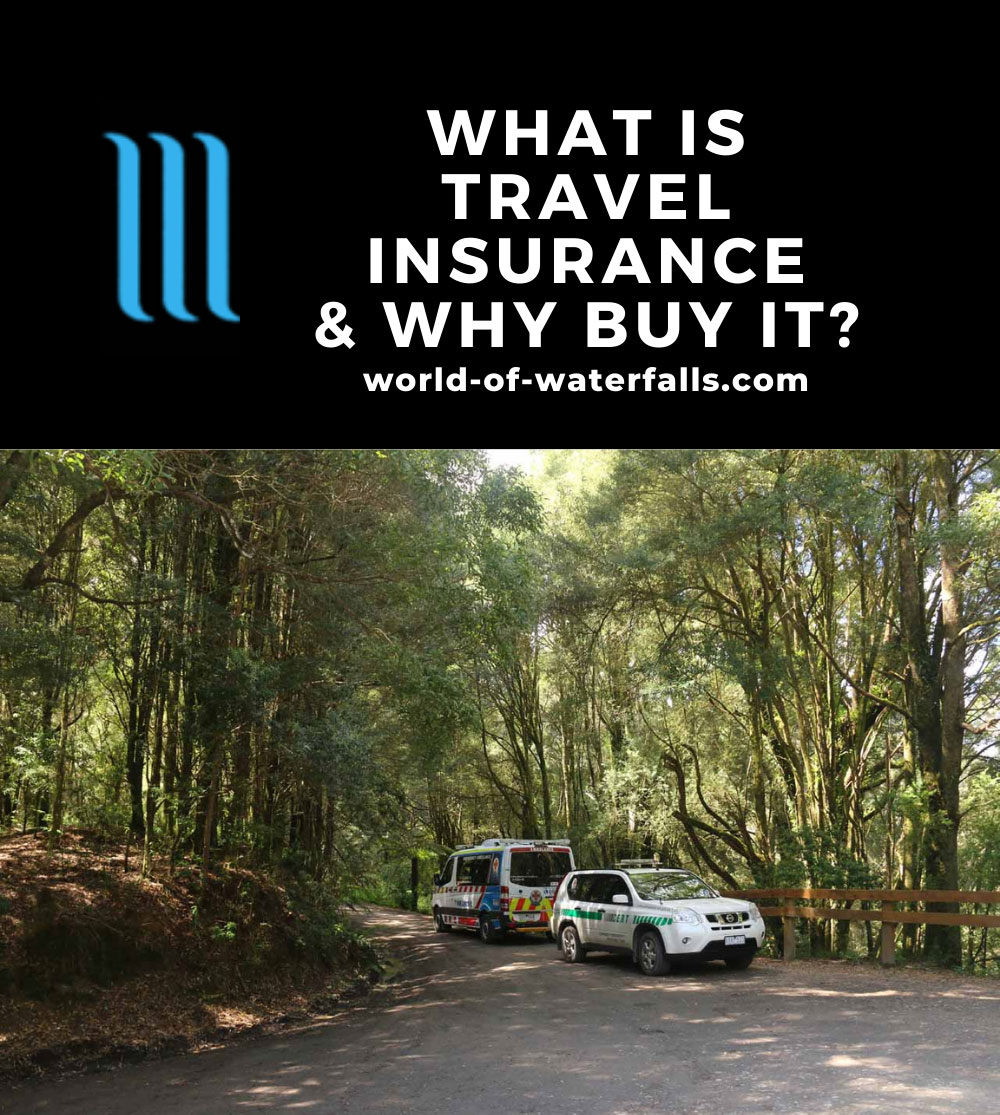 So what is travel insurance and do I need it for my trip? These are questions we frequently ask ourselves, especially since we tend to be highly active on our travels. After all, we chase waterfalls around the world, which itself can be considered higher risk given the inherent dangers in Nature.
That said, travel insurance is probably one of the last things you'd want to think about when going on an international trip. After all, it may not be obvious why you should consider buying it. And even if you do decide to make this purchase, you then have to figure out which coverage plan best suits your needs while weighing all that against adding more cost to your trip.
Indeed, in our 20+ years and counting of chasing waterfalls, we've definitely had our moments when things have not gone according to plan. Nevertheless, I don't like the thought of buying something that I don't expect to use (nor would want to). However, travel in general is risky business, and like in life, we've personally experienced deviations from even the most carefully thought out plans.
Case in point, chasing waterfalls has the potential for injuries, illness, weather-related complications, and other unforeseen events or circumstances that can make any trip go sideways. Therefore, we always ask ourselves whether it's worth paying a little extra to protect ourselves from heavy financial losses against these situations.
In this article, we delve through our library of personal experiences to go over…
what is travel insurance all about?
why buy travel insurance?
what is the best coverage plan? (and what are our considerations for choosing this plan?)
What Is Travel Insurance? What Does It Cover?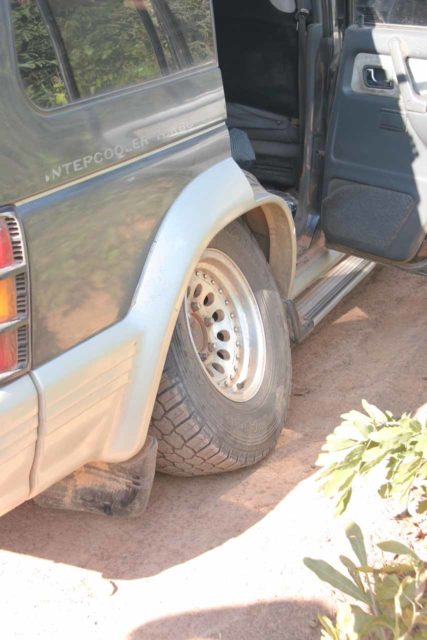 To put it simply, travel insurance is supposed to protect you from heavy financial losses when you're on travel. If you buy travel insurance, you may be getting reimbursed for:
unused, prepaid, non-refundable travel expenses as a result of cancellations, delays, interruptions, or early trip termination
medical emergencies while on travel
evacuations and/or emergency transportation costs
lost luggage, property (e.g. camera or laptop), money (e.g. theft), and/or travel documentation (e.g. passport)
Granted, whether some or all of the above (or more) are covered depends on the coverage plan you purchase.
Even if you're covered for these things, you also have to really watch out for stipulations (the dreaded fine print) that qualify (or disqualify) you from being reimbursed for such situations.
It's safe to assume that the more comprehensive the coverage, the more it will cost (just like with any insurance in general).
Why Buy Travel Insurance?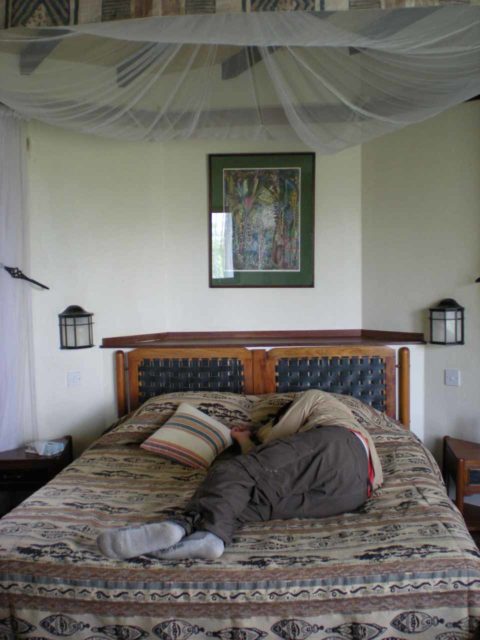 Let's do the math on a couple of very oversimplified examples that I can envision.
Example 1: Suppose you paid $5000 for non-refundable airfare for the whole family. Assuming that this was all the travel expenses in this particular situation, here are four possible scenarios that can come of this:
You didn't buy travel insurance, but the trip happened successfully. Total cost: $5000
You didn't buy travel insurance, but the trip didn't happen (e.g. a child got sick, a loved one was dying, or something urgent happened at work). Total cost: $5000 (but you paid for a flight that your family didn't take)
You bought travel insurance at say 5% of that airfare cost, and the insurance covered you for trip cancellation. Total cost: $250
You bought travel insurance at say 5% of that airfare cost, but you didn't have to use it. Total cost: $5250
Example 2: Suppose you paid non-refundable fees of $10000 on a trip (including airfare, tours, etc.) that involved a lot of adventure (e.g. hiking, skiing, etc.) in a developing country. Let's run through four possible scenarios that can come out of this:
You didn't buy travel insurance, but the trip happened successfully. Total cost: $10000
You didn't buy travel insurance, but you got injured or sick and needed to be evacuated to a clinic or hospital for treatment and recovery. Total cost: $10000 + $25000 (evacuation) + $12000 (medical & hospital stay) = $47000
You bought travel insurance at say 5% of that trip cost and insurance covered you for medical emergencies. Total cost: $10500
You bought travel insurance at say 5% of that trip cost, but you didn't have to use it. Total cost: $10500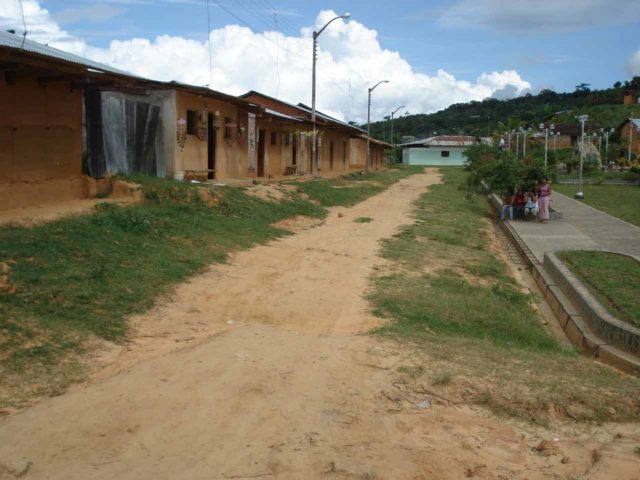 The basic idea behind these examples is that travel insurance limits your exposure to costs that might rise unexpectedly to the point that it could break your bank.
In fact, this is the whole idea behind insurance in general for things like car accidents, damage or destruction to your home or business, etc.
The key thing here is that travel insurance is for such situations that pertain to your trip.
Over the years that we've been chasing waterfalls around the world, we've had numerous situations where things didn't go according to plan and caused some form of interruption or turmoil on the trip.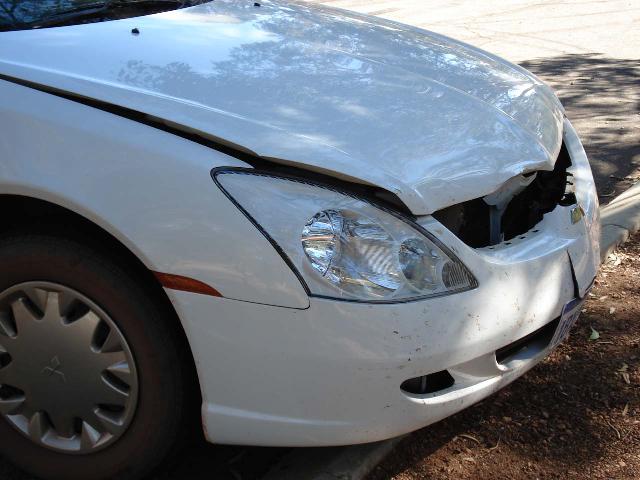 Just to give you an idea of how often Murphy struck us, here's a non-exhaustive list:
I totaled my Dad's van running into a deer in Utah (June 2003)
I damaged a rental car after hitting a kangaroo in Western Australia (June 2006)
I got sick from either food poisoning or bad water in Northern Peru (April 2008)
Julie and I were stranded when our safari vehicle broke down in a remote area of Northern Zambia (May 2008)
Julie got a mysterious bacteria infection in Uganda (May 2008)
I got very sick from food poisoning in Kenya (June 2008)
We had to rearrange our itinerary due to insurgent activity in India (November 2009)
I slipped and fell on a rock (nearly knocking my head) on the Hollyford Track in New Zealand (December 2009)
Our international flight to Greece was cancelled due to a volcano eruption in Iceland (May 2010)
Both Julie and I got sick from food poisoning in Italy (May 2013)
Julie and I had to cancel a Northern California trip because our daughter got sick right before it happened (November 2013)
A ferry delay caused us to show up to the rental car office during Friday siesta at the start of weekend closure in Spain (May 2015)
We had a 6-hour delay causing turmoil on our flights and connections in Australia (November 2017)
I slipped and fell, which cut up my knee on a rainy hike in Austria (June 2018)
Both Julie and I got sick from food poisoning which also happened during a measles outbreak in Samoa (November 2019)
A global pandemic of COVID-19 forced a cancellation of an Iceland trip (April 2020)
Flight delay causing us to miss a connection in Australia (June 2022)
My brother passing away while we were abroad in Australia forcing us to interrupt the trip (June 2022)
There are many more calamities that I didn't think of off the top of my head, but this should give you an idea that things can and do happen, especially when we travel.
What Is The Best Travel Insurance Coverage Plan?
Once you decide that you want to buy travel insurance, then the next step is to choose a coverage plan.
It's hard to tell what is the best travel insurance coverage plan because it depends on your given situation and risk comfort level.
So I'll just tell you the considerations that we make when it comes to figuring out which travel insurance to purchase.
Cost
The first consideration we make is cost since it adds to the overall cost of our trip (and we all know that travel in general is not cheap).
The greater the coverage, the more expensive the travel insurance plan.
For example, we've seen the "Cancel Anytime" plans could cost double the amount of more typical travel insurance plans.
There are also other cost factors that travel insurance companies may price in such as age (the older you are, the more responsibilities you may have) and trip duration (the longer the trip, the more likely that things can go wrong).
In order to limit the insurance cost, we only declare the parts of the trip cost that have been prepaid and non-refundable.
So this includes airfare (pretty much the very first financial commitment to the trip), car rental, and any pre-paid accommodations and tours as well as any other pre-paid transportation costs.
Extent of Coverage
After cost, we then look at the extent of the travel insurance coverage that we're considering purchasing.
Because our style of travel primarily involves hiking and never really being in one place for a long period of time, we always look for medical coverage when overseas.
After all, medical-related emergencies are the one calamity where costs can have no ceiling and possibly wipe out our life savings.
Thus, we want to be covered for emergency medical evacuations (even better if evacuations also cover political unrest or other forms of strandings), hospital stays, and treatment.
Beyond that, we then just go for generic coverage when it comes to trip cancellations or interruptions as well as lost luggage, theft, etc.
One thing to keep in mind is that we really have to read the fine print because we may find that say the COVID-19 pandemic-related complications may not be covered and neither are terrorist attacks.
Service Quality / Claims Process
Finally, another key consideration we make is our perception of the travel insurer's service quality and claims process experience.
Unfortunately, our experiences with other forms of insurance have taught us that you don't really know how good a company is until you have to file a claim.
Even though we've had a lot of exposure to unexpected things happening on our trips, we've had limited experience with filing successful claims against a travel insurance company.
I'll go into more detail about this later, but this definitely is something we think about when purchasing travel insurance.
How Does Travel Insurance Work? How Much Does It Cost?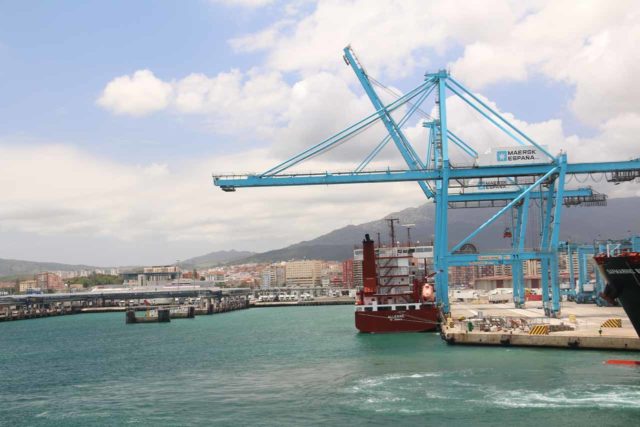 Travel insurance works in much the same way general insurances work.
You buy the insurance, which can be either a one-off purchase like we do with travel insurance or an ongoing premium like we do with auto insurance, homeowner's insurance, etc.
When we buy travel insurance, we generally do it online, where a carrier has a webform that may ask things like:
How much does the trip cost?
How old we are you?
How long is your trip?
What do you want to be covered for (i.e. which plan)?
In our experiences, we've generally paid on the order of 5% of the trip cost.
So if we reported a trip cost of $10000, then our insurance may cost about $500, but we've seen very high-end trip insurance cost upwards of 10% or $1000.
Once you get your quote and buy the travel insurance, then you go about your business as normal.
This is the one purchase on your trip where you'll gladly pay the money and not have to file a claim because that would mean something bad happened that you're seeking financial reimbursement for.
In any case, if something bad happens that causes your trip to go sideways (at additional cost or loss to you that you're covered for), then we'd contact the insurer for next steps (typically resulting in a claim).
Depending on the complexity of the situation, we may have to pay out of pocket first and then try to get reimbursed for it via the claims process.
Eventually, the travel insurer will deliberate and decide whether to approve the claim or not.
And if the claim is successful (this may require a good deal of follow-up and persistence), then some time later, we'd get reimbursed for some or all of the claim amount.
Who Provides (The Best) Travel Insurance?
It is difficult to say which travel insurance carrier is the best because how you determine that is different for everyone.
Moreover, you don't really know how good a travel insurer is until something bad happens and you've actually gone through their claims process.
With all that said, we can at least divulge who we have used along with our limited experiences of dealing with customer service for each company.
Finally, I've seen advice saying that you may already be covered for travel through your homeowner's insurance or renter's insurance and you don't really need to purchase travel insurance.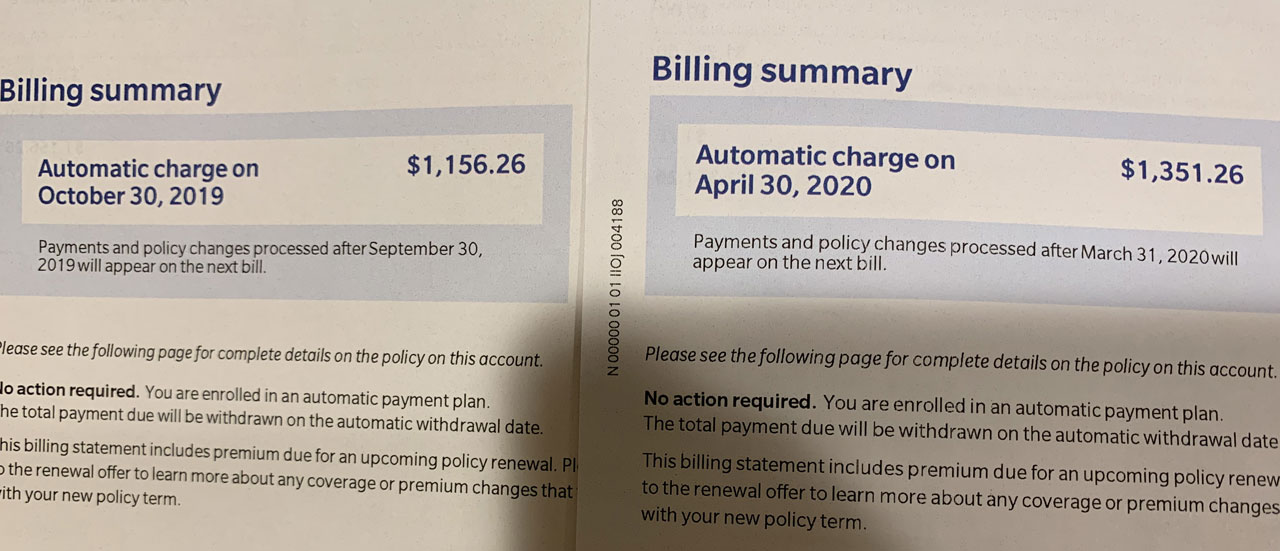 However, we've experienced firsthand our car insurance premiums jump by $200 for trying to save money by driving our own vehicle instead of renting a car.
Indeed, through that premium increase, we're still paying the cost of that decision to not buy specialized insurance and keep our primary care insurance out of it (leaving it only for emergencies they're better equipped to handle).
In general, the more claims you file against your primary insurance (that you pay on an ongoing premium-based basis), the higher premiums you can expect to pay.
Therefore, in our opinion given our particular situation, foregoing travel insurance for some other form of primary insurance that may cover you on your trips is bad advice.
Final Thoughts / Conclusion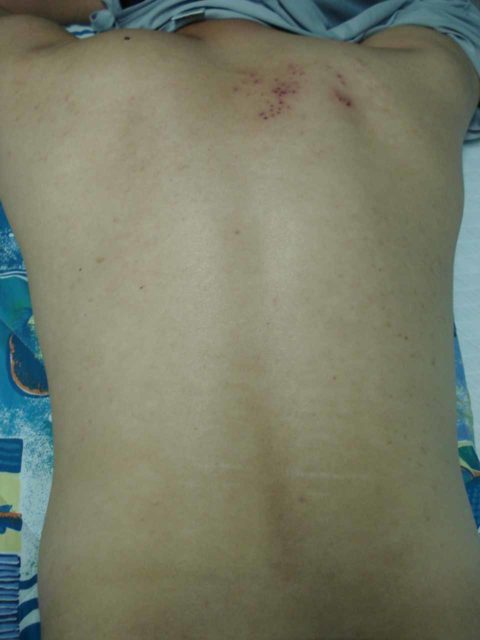 As much as thinking about travel insurance can be a real pain, at the end of the day, you pay for travel insurance so you can travel with piece of mind.
After all, you don't want to get so paranoid about what can go wrong that it prevents you from enjoying the trip (what's the point of traveling if you can't enjoy it?).
We know life happens, and well, travel is life accelerated as travel writer Rick Steves likes to say.
You just want to protect yourself from heavy financial losses in the event something bad happens before (e.g. trip cancellation) or even during (e.g. medical emergencies) your trip.
Like all things in life, everything you do has a risk associated with it.
And when it comes to the risk versus reward of open-minded, immersive travel, I contend that you can't beat the benefits that it provides.
If you're inspired or motivated by the lifetime of experiences we've shared on the World of Waterfalls website, then you already see why we keep chasing waterfalls around the world.
And travel insurance is one big measure we take to try to keep doing this for as long as we can…
By the way, to read more about this subject, read this breakdown comparing the various travel insurance companies that we've bought policies from.
All of the information provided about travel insurance is a brief summary only. It does not include all terms, conditions, limitations, exclusions and termination provisions of the travel insurance plans described. Coverage may not be available for residents of all countries, states or provinces. Please carefully read your policy wording for a full description of coverage.
Visitor Comments:
Got something you'd like to share or say to keep the conversation going? Feel free to leave a comment below...
No users have replied to the content on this page