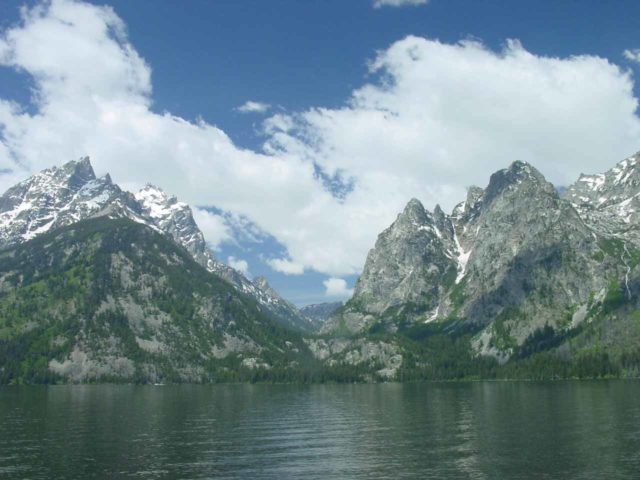 25-June 2004 to 26-June 2004:
Now that I was at the bottom of the cliff, I was really worried that I might not make it back up. The scramble was steep and the footing was slippery. I sure hoped those fallen trees hanging onto the gully could support my weight on the way up. Then, the dark thunderclouds ominously loomed above threatening to wet the cliff and prevent me from going up.
The Falls River almost covered the entire canyon floor I was in. Clearly I could go nowhere without getting into the water. Then, with a roar of thunder, I quickly abandoned any thought I had of trying to get a decent shot of Terraced Falls from its base and just took the photo that was available.
Another roar of thunder ensued, and I hurriedly made my way back up the cliff. The whole time I kept thinking to myself, "Can I make it back up?"…
[Show Trip Report As Single Page]