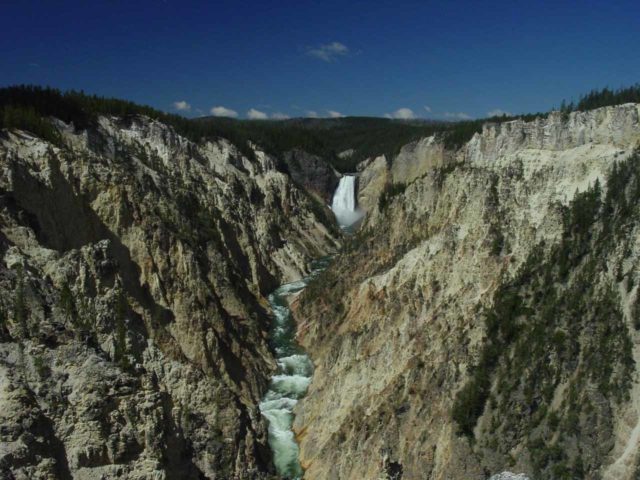 21-June 2004 to 24-June 2004:
So Julie and I merrily hiked along this mostly flat trail, which lasted the first 2 miles. We didn't really pay attention to the fact that the skies had suddenly went from fine weather to ominous and foreboding as dark thunderheads quickly overtook us.
Then, we started to hear thunder. Along with the thunder, we started to see flashes of lightning suddenly popping up in the sky with alarming frequency.
I was amazed at how quickly it went from sunny and fair to the lightning show we were now experiencing. Then, I quickly realized the danger we were in when I noticed there wasn't anything but grass and low-lying bush around us on the trail. With the lightning flashing with such frequency, I wasn't sure what we should do…
[Show Trip Report As Single Page]