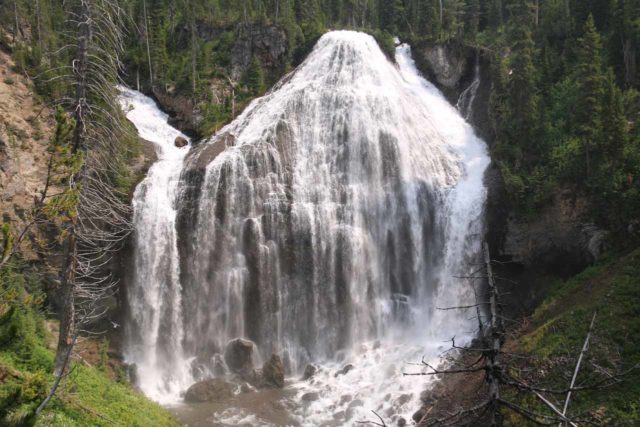 5-August 2017 to 15-August 2017:
Next, the trail then climbed again before it apexed then started a lengthy descent. I got to this part by about 10:20am. After another stretch of flat hiking, the trail then descended in earnest. I had a feeling that this long descent was going to be a real tough stretch on the return.
During this descent, after the initial rocky and steep part, the trail then meandered through a pretty lengthy section of berries growing alongside the narrow trail flanked by dense low-lying growth.
Eventually at 10:40am, I made it down to the Mountain Ash Creek Trail Junction. I went right and then proceeed to go through yet another extensive stretch of berries and low-lying growth. About five minutes later, the large group caught up to me though I wasn't sure if they rememered me or not because one of the ladies said to me, "You're brave, dude!"…
[Show Trip Report As Single Page]