The Yosemite Waterfalls Guide is our complete summary of all the officially-named waterfalls (as well as some unofficial ones) that have compelled us to visit Yosemite National Park time and time again.
As a result, we've managed to experience almost all of the noteworthy waterfalls in Yosemite in the following years, which continues to this day.
Along the way, we've learned a lot about the park, a lot about ourselves, and we have quite a bit of information to share with you.
In addition to the condensed break down of Yosemite's Waterfalls on this page, each waterfall has dedicated write-ups.
For each dedicated waterfall write-up, we provide trail descriptions, photographs, a trail map, videos, and much more!
You can also get an idea of where to find each of these waterfalls by interacting with this waterfall map.
And if you're interested in which of these waterfalls are our favorites, we have a Top 10 List of the Best Yosemite Waterfalls.
The Major Waterfalls in Yosemite Valley
Of all the Yosemite Waterfalls, the ones we mention here require the least amount of effort for the greatest impact.
They also happen to have the most predictable flow.
As a result, they tend to be the busiest and most popular attractions.
Below we've provided a summary of waterfalls in Yosemite Valley that we consider to belong in this category.
For more details, directions, photos, videos, maps, pointers, and all the different ways to experience each of them, click on its corresponding reference link.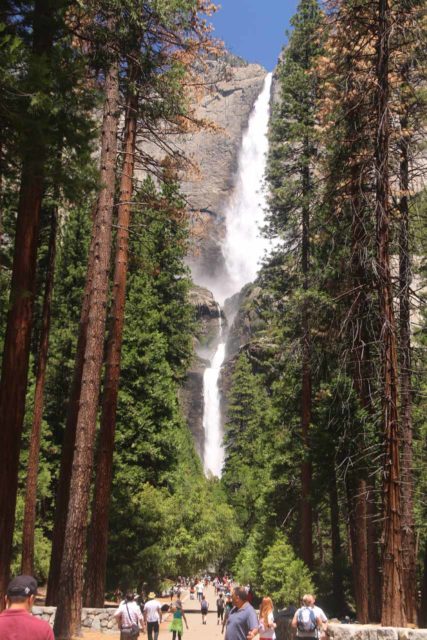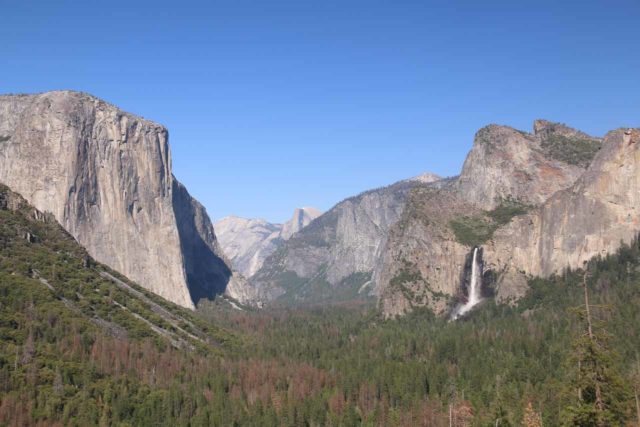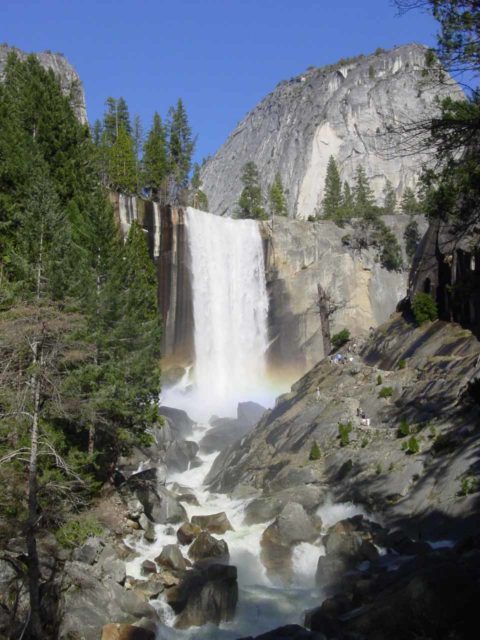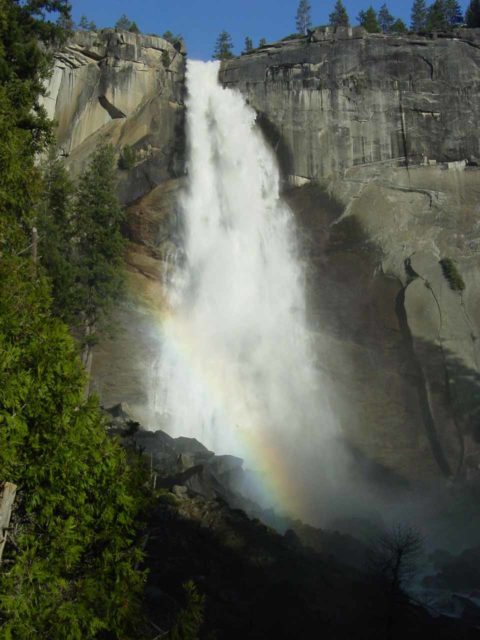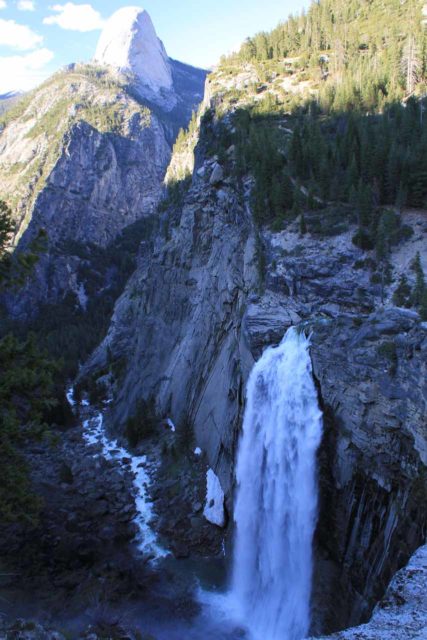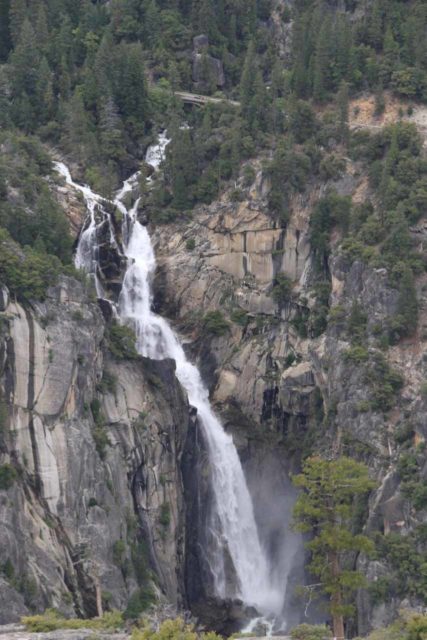 The Minor Waterfalls in and around Yosemite Valley
In addition to the major waterfall attractions within and around the incomparable Yosemite Valley, we've also spotted those that we consider as minor in the same vicinity.
These tend to have shorter seasons, thinner (less predictable) flows, or require a greater deal of effort to experience.
Therefore, they tend to be less popular or at least lesser known (though the Horsetail Falls "natural firefall" had grown in popularity over the years).
In fact, you could argue that only waterfall fanatics would care about these waterfalls.
Nevertheless, such waterfalls that would otherwise have reserves or state parks dedicated to them only get treated like sloppy seconds in Yosemite National Park.
That just goes to show you just how incomparable Yosemite Valley can be!
Yet these waterfalls can also expose you to aspects of Yosemite National Park that most other park visitors don't even bother to consider.
And that's when you can make your own experiences and memories while coming away with a deeper appreciation of this special place.
Below we've provided a summary of waterfalls in Yosemite Valley that we consider to belong in this category.
For more details, directions, photos, videos, maps, pointers, and all the different ways to experience each of them, click on its corresponding reference link.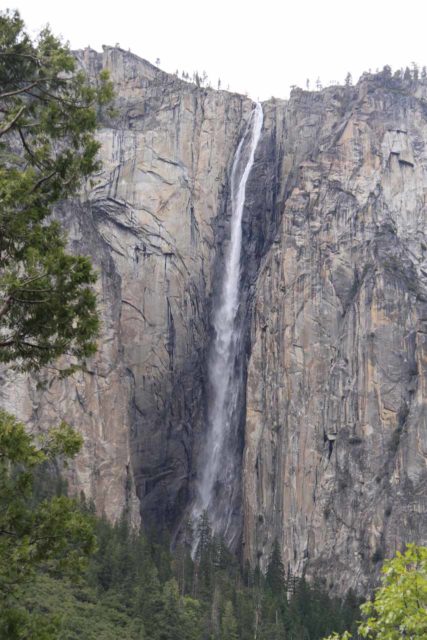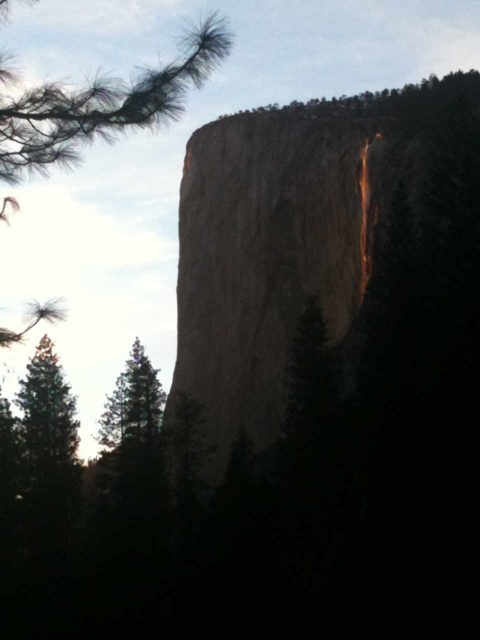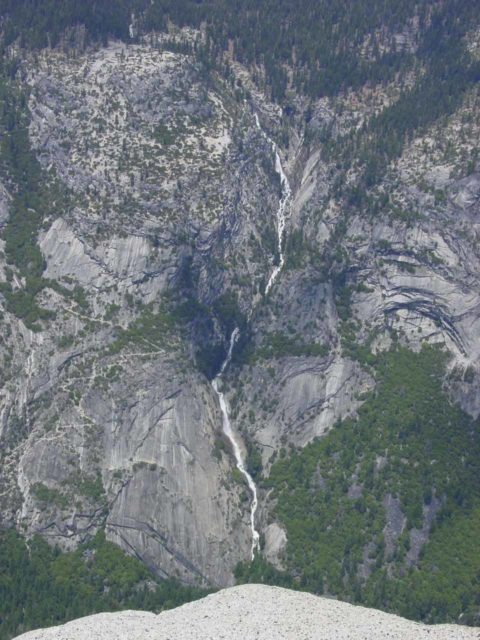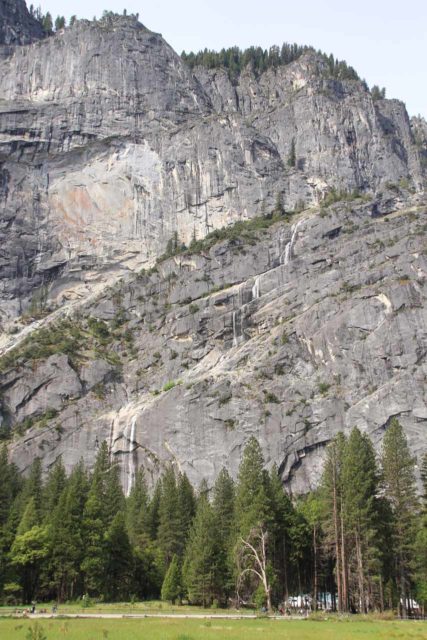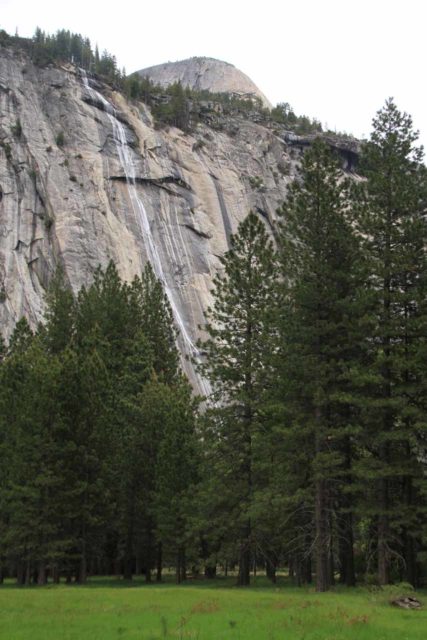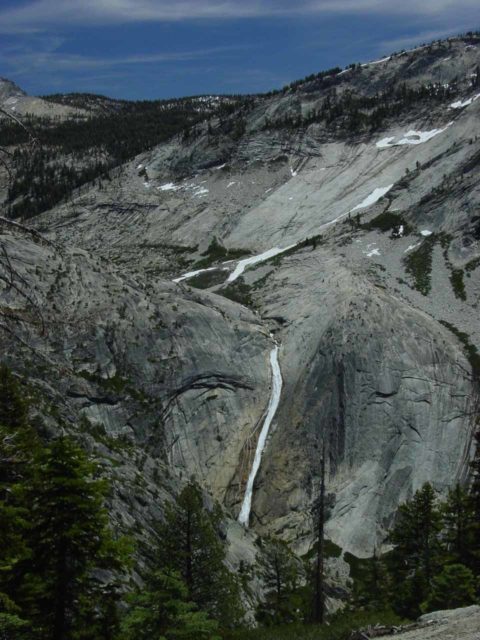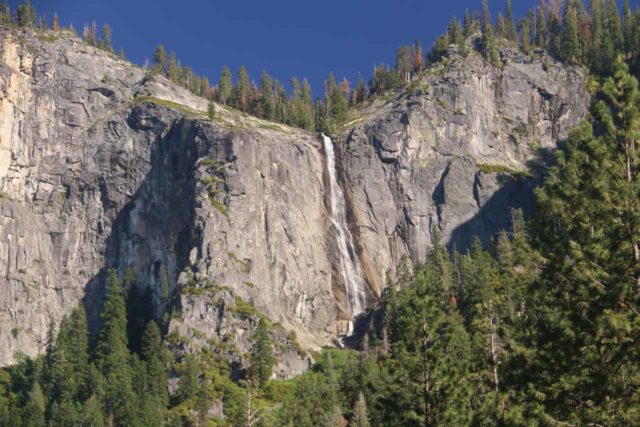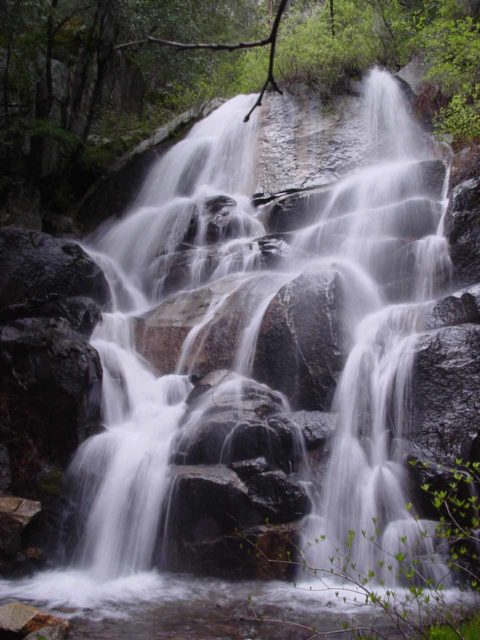 In addition to the waterfalls we've mentioned above, we've found other waterfalls in and around Yosemite Valley that are really more for hardcore waterfallers.
These waterfalls have even shorter seasons and require even more precise timing to witness, but they also can provide the waterfall chaser an excuse to explore lesser-known parts of Yosemite National Park.
Among these ephemeral waterfalls are:
The Waterfaller Newsletter
The Waterfaller Newsletter is where we curate the wealth of information on the World of Waterfalls website and deliver it to you in bite-sized chunks in your email inbox. You'll also get exclusive content like...
Waterfall Wednesdays
Insider Tips
User-submitted Waterfall Write-up of the Month
and the latest news and updates both within the website as well as around the wonderful world of waterfalls
Waterfalls outside of Yosemite Valley
While Yosemite Valley has a very large concentration of waterfalls and deservedly gets the majority of visitors' attention and visitation, we've managed to find quieter and more intimate waterfalling experiences outside the incomparable Yosemite Valley.
Many of these waterfalls required a bit of effort, research, and a willingness to go off the beaten path to find them.
You may ask why bother going through such effort to visit these less convenient waterfalls?
Well, if you find the Yosemite Valley crowds to be a bit overwhelming, then these waterfalls provide the antidote by going where far fewer people would go. Heck, most people don't even know about these unsung waterfalls!
Below we've provided a summary of waterfalls outside of the Yosemite Valley vicinity that we consider to belong in this category.
For more details, directions, photos, videos, maps, pointers, and all the different ways to experience each of them, click on its corresponding reference link.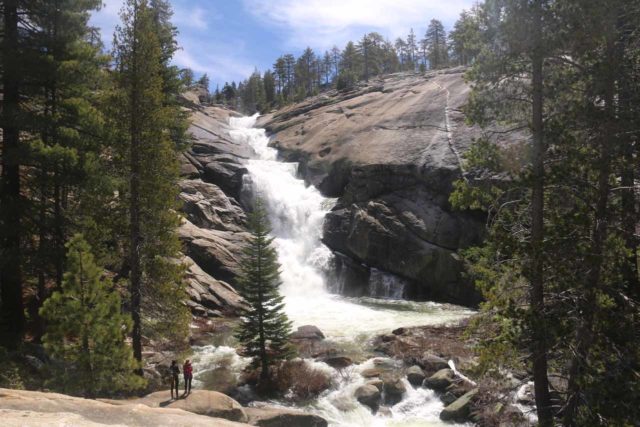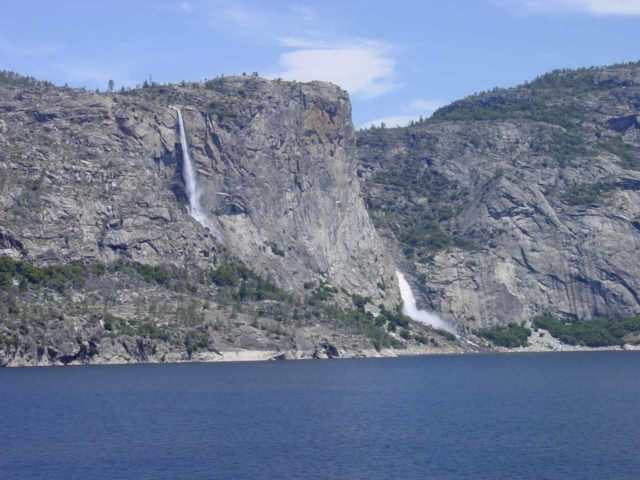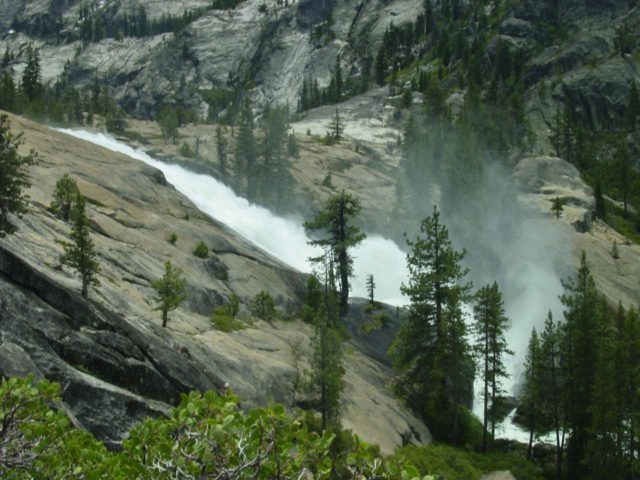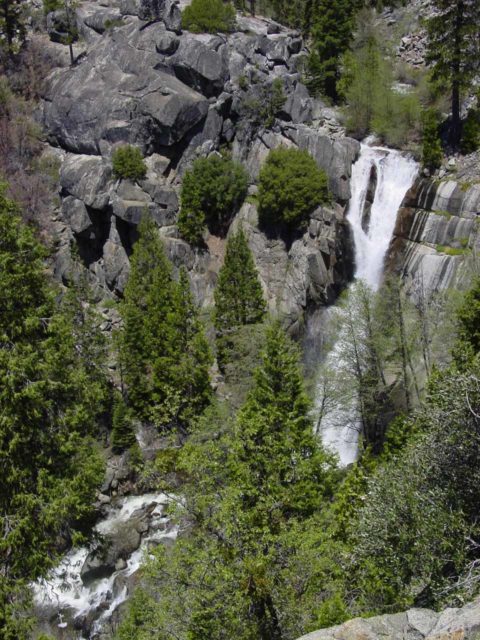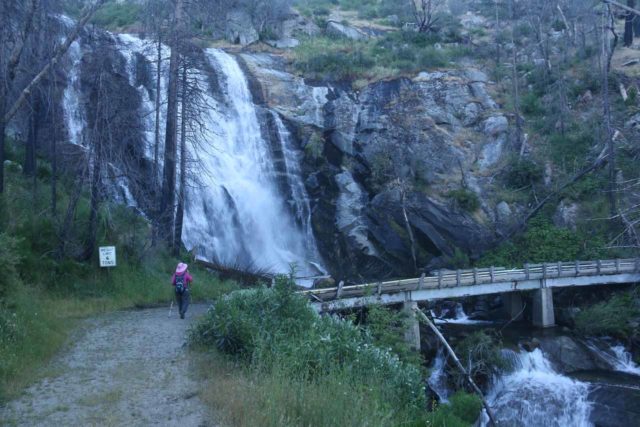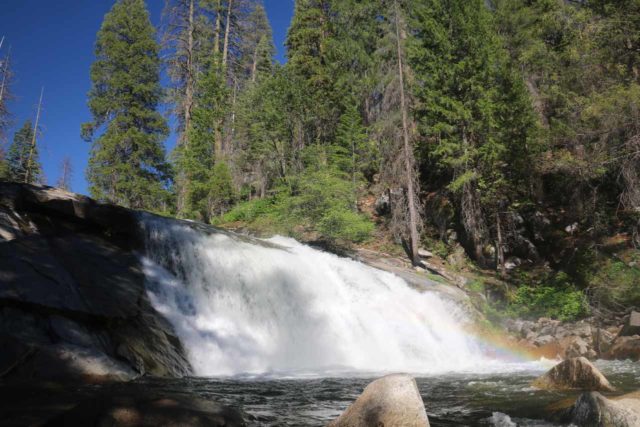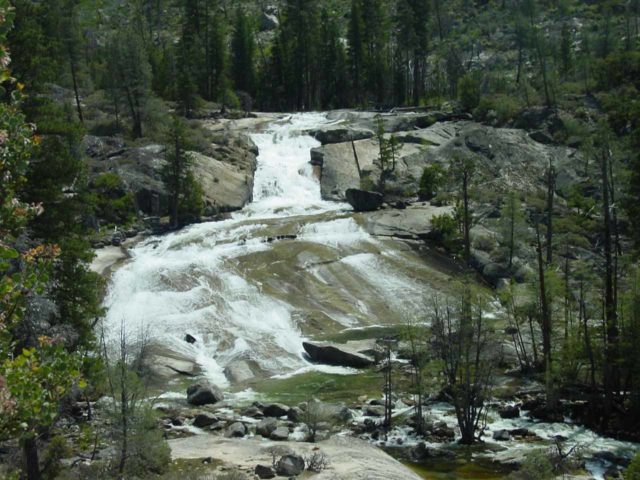 In addition to the above waterfalls that we've experienced outside Yosemite Valley, we've also experienced lesser waterfalls in the rest of Yosemite National Park.
We have individual write-ups for each of these waterfalls, and we've listed them below:
Practical Information
Over the years, we've really seen an explosion in the popularity of Yosemite's Waterfalls.
This is particularly the case in Yosemite Valley, especially during weekends and holidays (including Spring Break and Summer).
Therefore, we've managed to learn the hard way from some of the consequences of this.
For example, Julie and I have chased waterfalls in Yosemite National Park ever since an ill-fated trip with friends.
In that trip, we foolishly showed up on a Memorial Day Weekend in 1999 without advanced bookings.
Needless to say, we didn't get lucky scoring a place to stay in the park. Instead, we had to drive all the way out to a walk-in campground in Bass Lake to have a place to stay.
Yet despite that little disaster of a trip, we've since learned from those mistakes.
As a result, we typically employ the following list of priorities to maximize the chances of avoiding disappointment.
1. Book a stay in or near Yosemite Valley
The biggest obstacle in enjoying Yosemite National Park has to be the parking situation. You'll want to minimize the amount of driving and finding parking (especially in Yosemite Valley) as much as possible.
The best place to stay to overcome the parking difficulties is to stay inside Yosemite Valley itself – whether by camping, staying in a tent-cabin, or one of the lodges.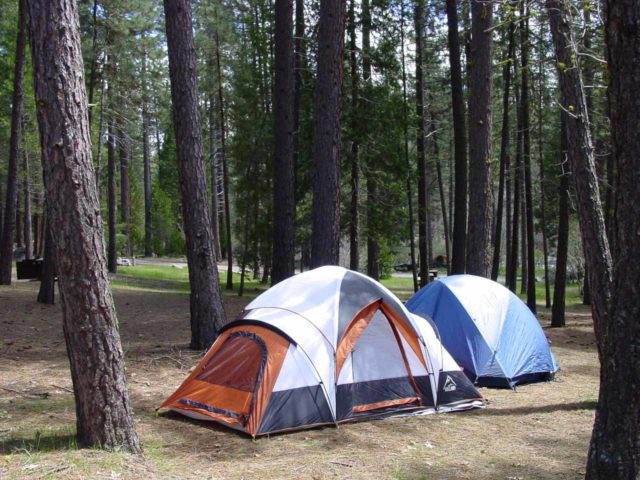 This allows you to park the car at your campsite or accommodation, and then take advantage of the Yosemite Valley shuttles without ever needing to drive to places within the valley.
Unfortunately, these accommodations are hard to get and you have to reserve them well in advance (typically as early as 6 months prior to your desired dates).
Gone are the days where I could secure a last-minute campsite in Upper Pines maybe two weeks before a weekend trip in March or April (and you can forget about pulling that off from May through the Summer).
If staying in Yosemite Valley is not an option, then we move on to the next step.
2. Book Alternate Accommodations and Get An Early Start
While staying in Yosemite Valley is the most desirable, it's not the only option.
Indeed, we've had success finding a campground outside the valley in Wawona or Hogdgon Meadow (if we're up for camping).
We've also had success finding a condo in Yosemite West even as late as two or three weeks prior to our trip on a weekend in May or June (though that seems to be less likely as time goes on).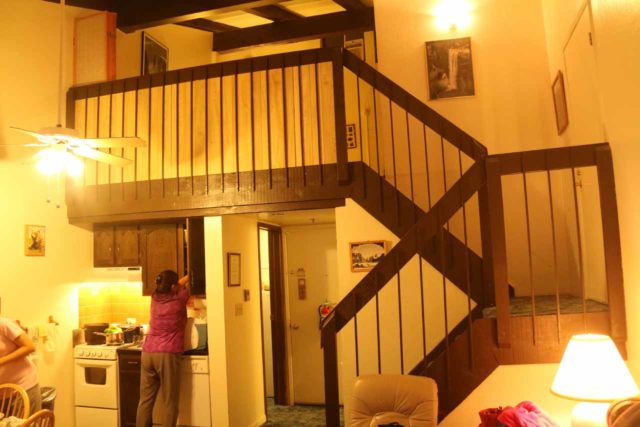 There are also options in Wawona, Mariposa, El Portal, and even as far away as Oakhurst.
For all of the above options, we'd then have to tackle the parking situation by getting an early enough start to the day to arrive in Yosemite Valley and score parking then take the shuttles to get around.
Once you're in Yosemite Valley, it's best to limit the amount of driving. Each time you get in the car, you'll have to deal with the headache of competing with other visitors for parking spots.
If Yosemite Valley is not as much of a priority, we've also had success staying in Mammoth Lakes as well as Lee Vining to visit Yosemite's High Country when the Tioga Road is open in the Summer.
3. Have a general plan but give yourself time
This advice comes with a two-edged sword. In other words, it can be a pro or a con depending on what kind of expectations of the trip you've set up for yourself.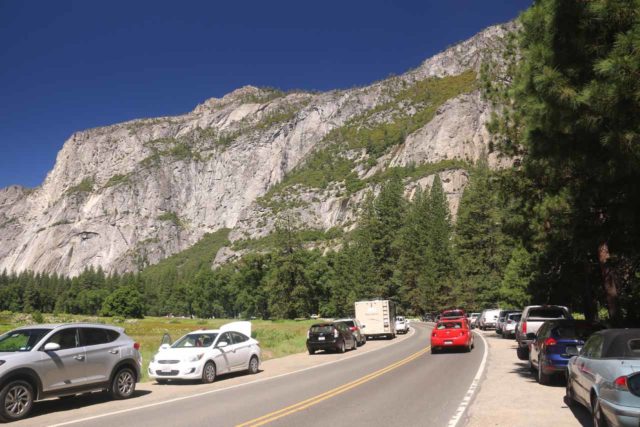 I generally like to make a visit with a plan, but I've learned to not be so overly ambitious with that plan.
Having a plan gives you focus. We know from our first visit that without one, you tend to waste more time and experience less of what makes Yosemite special.
That said, I've also learned the hard way the flip side to having a plan is fitting in too many expectations.
Believe me when I tell you that doing that tends to be a recipe for disappointment.
It also takes you out of being in the moment as you're constantly worried about rushing to get to the next attraction.
This is especially the case given the unpredictability of unforeseen delays resulting from parking, crowds, slower drivers refusing to use pullouts, underestimating time spent on hikes, weather conditions, etc.
It's ok to do pre-trip research, then filter and pare back your desires as you go. Besides, reality always has a way of dictating what you can and can't accomplish anyways.
Just don't get too carried away trying to force an overly optimistic schedule when reality tells you to slow down.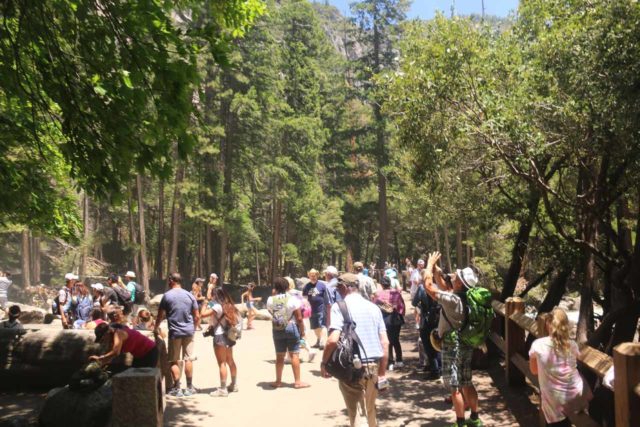 Even if you didn't hit all of the planned desires or goals, you now have a reason to come back armed with your own lessons learned from that (those) prior trip(s) as well as a better sense of what you'll want to target the next time.
You can actually apply this bit of advice to any trip you do generally.
But given that Yosemite continues to be loved to death, this is especially important.
By rolling with the punches, it'll help you maintain a level head and still get the quality experience that all of us are after.
Takeaway
Now that you are armed with knowing all about the Yosemite Waterfalls and some of our lessons learned, we hope that you can use this information to make your trip a success.
Like with all things in life, the things that are easy to access also tend to draw the most crowds (which gets exacerbated by social media shares).
Conversely, we've learned to appreciate more of the subtle aspects of Yosemite National Park.
And that allows us to regain the essence of what makes Yosemite National Park such a beloved place.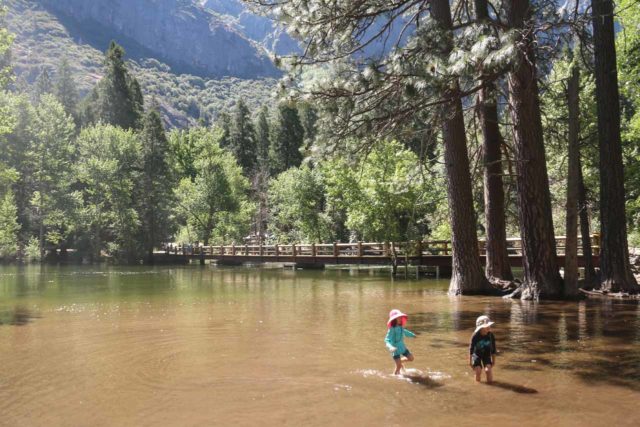 At the end of the day, it's the memories that matter most in our lives.
And with the information we've provided, hopefully you'll be in better position to come away with cherished memories while chasing waterfalls while you're at it!
Visitor Comments:
Got something you'd like to share or say to keep the conversation going? Feel free to leave a comment below...
No users have replied to the content on this page