This weekend itinerary for Yosemite National Park covered Yosemite Valley as well as a little bit of Hetch Hetchy.
By now, we were quite familiar with all the most accessible sights within the reserve.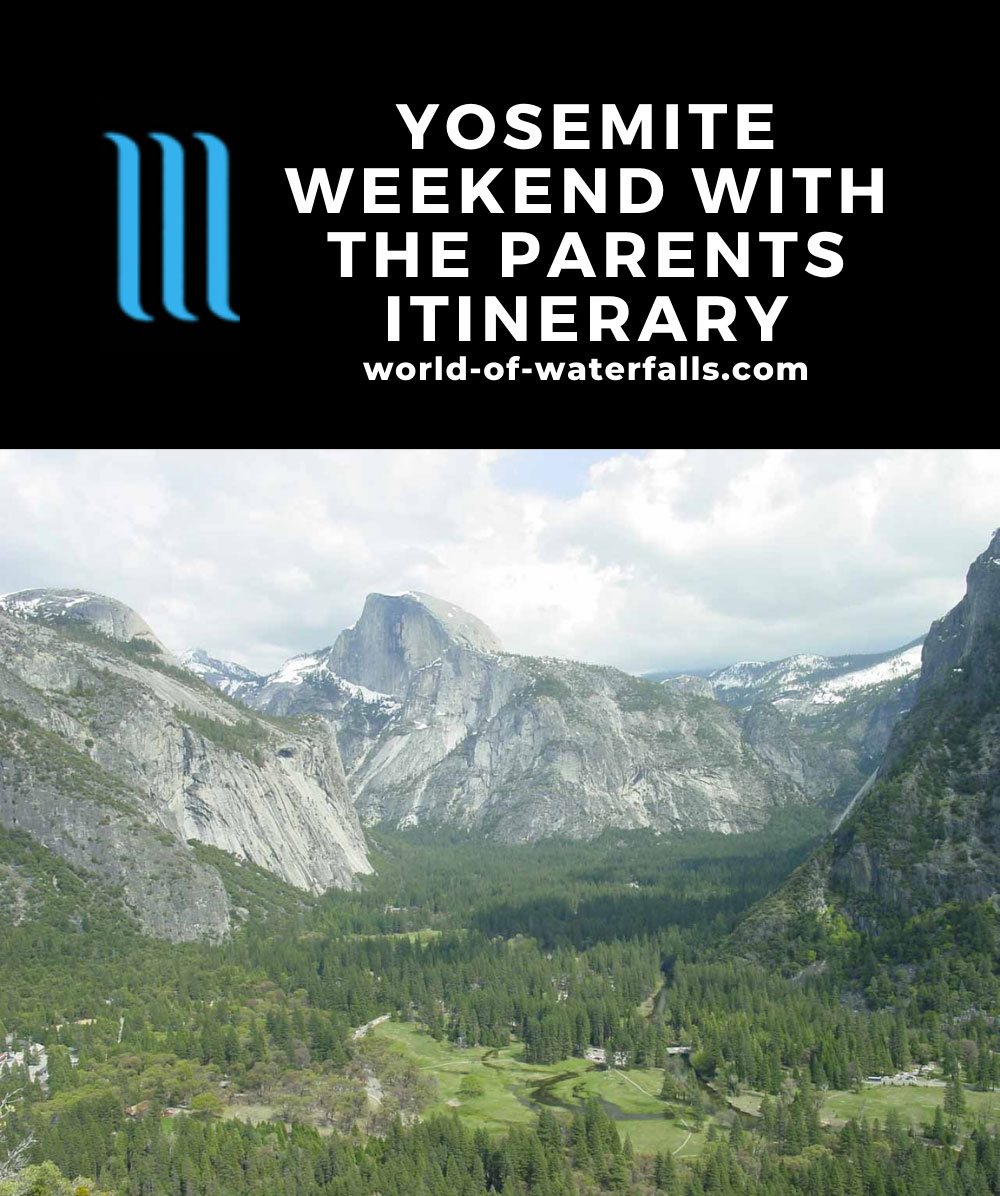 Really, the main motivation for this trip was to introduce an auntie from Taiwan to this place. It was also my chance to finally hike to the top of Yosemite Falls (something we hadn't done in all the times we've visited Yosemite over the years).
Plus, with this year being one of those really wet years (i.e. high snowpack), I was curious about whether we'd ever get back to those flooded conditions we encountered the very first time we went there back in June 2002.
Finally, in terms of accommodations, we went cheap and camped at the Wawona Campground, which we knew was pretty reliable in terms of openings since most people tend to book out the Yosemite Valley spots well in advance.
Here's a summary of this trip…
Trip Highlights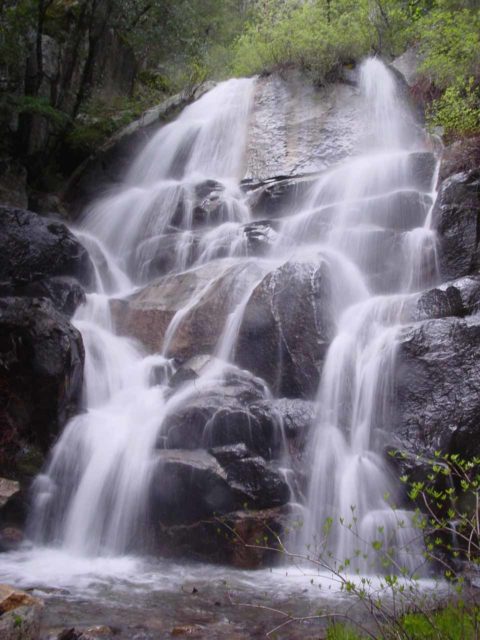 Wildcat Falls and Cascade Falls – This waterfall pairing at the mouth of Yosemite Valley had put on a show given the high snowpack. Indeed, I had never seen Wildcat Falls as wide as it was before, and the total drop of Cascade Falls as seen from Turtleback Dome never ceases to amaze us.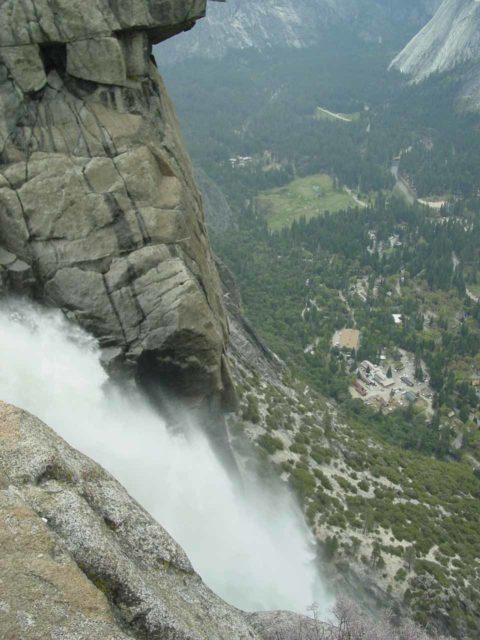 Top of Yosemite Falls – Hard to believe that after all these years of visiting Yosemite National Park, we never bothered to do the hike all the way up to its top. Granted, it's not an easy hike, and I was even getting leg cramps from the physical exertion necessary to complete the climb. But the views up here were regal, and there were plenty of butterflies-in-the-stomach moments as it's clear the body knows it's somewhere it's not normally supposed to be (i.e. nearly 2,500 feet up from the floor of the valley)!
Travel Itinerary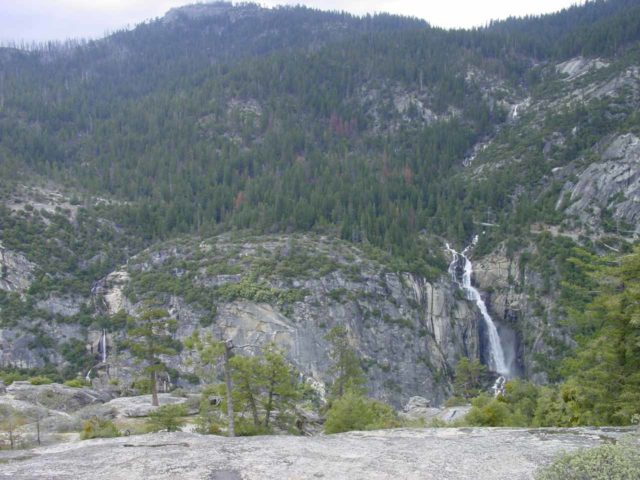 Overnight: Wawona Campground (Yosemite National Park, California, USA)
As per our usual routine, we got an early start and drove up into Yosemite Valley in time for us to be able to visit Cascade Falls, Wildcat Falls, Tunnel Overlook, Bridalveil Fall, Ribbon Falls, Silver Strand Falls, Widow's Tears, and Mirror Lake Falls. Then, we settled into camp and crashed for the night after dinner in Curry Village.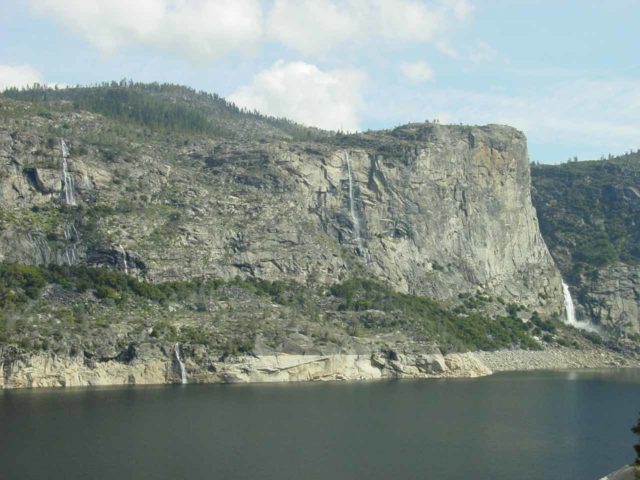 Day 2: Hetch Hetchy and Top of Yosemite Falls
Overnight: Wawona Campground (Yosemite National Park, California, USA)
We began this day driving out to Hetch Hetchy and briefly checking out Tueeulala Fall, Wapama Falls, and some unnamed falls that flowed better than Tueeulala.
Next, we returned to Yosemite Valley, where Mom and I split up with Dad and auntie. They stayed in the valley while Mom and I did the hard hike up to the top of Yosemite Falls. Along the way, we also saw El Capitan Falls.
Day 3: Drive Home
This was a straightforward drive home.
Trip Reports
Waterfalls included in this itinerary
Visitor Comments:
Got something you'd like to share or say to keep the conversation going? Feel free to leave a comment below...
No users have replied to the content on this page